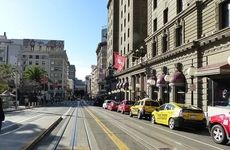 SAN FRANCISCO – The 41st Annual JP Morgan Healthcare Conference continued with companies discussing plans for new biomarker-informed cancer drugs and autologous cell therapies.
Below are brief reports on individual presentations from the conference on Wednesday. Summaries from Day 1 and Day 2 are available here and here. 
---
Iovance Biotherapeutics
Iovance Biotherapeutics is expecting the US Food and Drug Administration to approve its first-in-class unselected, autologous tumor-infiltrating lymphocyte (TIL) therapy for metastatic melanoma patients this year. The firm began submitting a rolling biologics license application to the FDA in August 2022, and according to Fred Vogt, Iovance interim CEO, the firm will likely submit the final module of this application during Q1.
It remains to be seen whether Iovance will stick to this timeline. The San Carlos, California-headquartered firm has pushed back timelines repeatedly over the past two years because the FDA requested additional data on the assays it plans to use to characterize its TIL product, including on the potency assay matrix to ensure lifileucel's potency in the commercial setting.
Vogt assured that Iovance will be able to completely satisfy the FDA's requests for additional validation data this quarter. The rolling BLA submission, he noted, includes data from Iovance's Phase II trial of lifileucel, though the FDA has also requested a Phase III confirmatory trial that the company is planning.
Despite the repeated delays, Iovance has never publicly wavered in its confidence that lifileucel will ultimately be approved. Accordingly, Vogt tried to assure the investment community at the conference of Iovance's commercial readiness. For example, the firm has set up authorized treatment centers, primarily in dense urban areas throughout the US, and has been expanding manufacturing capacity at the Iovance Cell Therapy Center (iCTC). Iovance also has a deal with WuXi AppTec's Advanced Therapies business unit, which has facilities near the iCTC in Pennsylvania and can provide additional cell therapy manufacturing capacity if needed.
Iovance has also been working with the Centers for Medicare & Medicaid Services (CMS) and commercial payors to get billing codes set up to facilitate reimbursement. "We're feeling pretty good about our reimbursement landscape for the time we launch," Vogt said. Should lifileucel be approved, Vogt estimated that the company expects to treat several thousand melanoma patients per year and that the TIL therapy's list price would be "in the $400,000 range," comparable to marketed CAR T-cell therapies.
---
Biomea Fusion
Biomea Fusion CEO Tom Butler laid out an ambitious set of milestones the company wants to achieve in 2023, including advancing its menin inhibitor BMF-219 in acute myeloid leukemia and KRAS-driven solid tumors and blood cancers; beginning human trials of a second pipeline asset, the FLT3 inhibitor BMF-500; and identifying a third pipeline program developed on its Fusion technology platform.
The Redwood City, California-based company is developing BMF-219 in multiple cancer indications and diabetes. In one cohort of the COVALENT-101 Phase I trial, it is studying BMF-219 in patients with relapsed or refractory AML bearing MLL fusions and NPM1 mutations. In this program, they are exploiting the drug's ability to block the interaction between menin and MLL. Biomea expects to present data from the AML trial in the first half of 2023.
In the areas of diffuse large B-cell lymphoma, multiple myeloma, and chronic lymphocytic leukemia, Biomea Fusion is taking advantage of BMF-219's ability to disrupt MYC function by blocking menin. Three additional cohorts of COVALENT-101 are dedicated to enrolling DLBCL, multiple myeloma, and CLL patients. The firm is also exploring BMF-219's activity against KRAS-mutant unresectable, locally advanced or metastatic non-small cell lung cancer, pancreatic cancer, and colorectal carcinoma in the Phase I/Ib COVALENT-102 trial, and will continue to enroll patients with these tumor types into the study.
In addition to pursuing eight cancer indications for BMF-219, Biomea Fusion is also investigating the drug's activity in patients with prediabetes and type 2 diabetes. "Menin acts like a joystick at the epigenetic level supporting or preventing transcription," said Butler. "This allows us to leverage BMF-219's ability, which universally shuts down menin, in so many indications."
Depending on the outcomes of these trials, the 87-employee firm could find its hands full. "At some point, as we generate proof of concept, we will need help developing either the oncology arm or the diabetes arm as we look to grow the company," Butler said.
Biomea Fusion expects to begin the Phase I COVALENT-103 trial of the FLT3 inhibitor BMF-500 in AML and ALL in the first half of 2023. In vitro and in vivo studies have shown that BMF-500 is effective against resistance mutations in these blood cancers, and according to Butler, Biomea Fusion will file an investigational new drug application with US regulators and advance the drug into human studies this year. Lastly, Butler said the company will announce a third pipeline asset in that same time frame. 
---
ADC Therapeutics
ADC Therapeutics wants to move more pipeline candidates into clinical trials in 2023 after netting its first approval last year for the CD19-targeted antibody-drug conjugate Zynlonta (loncastuximab tesirine).
In 2023, ADC will focus on two clinical-stage drugs: ADCT-901, targeting KAAG1, and ADCT-601, targeting AXL. Both drug candidates are undergoing Phase I dose-escalation trials involving patients with solid tumors. However, the firm is also collecting tumor biopsies in both trials in the hopes of identifying biomarkers that identify best responders to these treatments. An immunohistochemistry assay is undergoing final validation for stratifying patients in the studies, according to CEO Ameet Mallik.
In the Phase I trial for ADCT-901, the company is studying KAAG1-expressing tumors, including breast, ovarian, and renal cell cancers, and expects to report initial dose-escalation data in the second half of 2023. ADC will report initial data from the trial of ADCT-601 in sarcoma, non-small cell lung cancer, and AXL-amplified solid tumors in early 2024.
"For some tumor types, … there may be enough [target] expression that you don't need to select the patient population," Mallik said. "For others, we may see clinical response that correlates to a certain … cutoff of the biomarker."
The company will perform this analysis in the dose-expansion portion of the Phase I trials and the learnings will help inform Phase II studies. "My belief is that we'll probably have some completely unselected populations, for example AXL in sarcoma, and others that are more selective," Mallik said.
This year, ADC plans to initiate a Phase I trial of ADCT-701 in various neuroendocrine tumors that have high expression of DLK1. The firm is also aiming to complete investigational new drug application-enabling studies in 2023 for its prostate-specific membrane antigen-targeted drug ADCT-212 and begin a Phase I trial in prostate cancer in 2024.
ADC, based in Switzerland, is also conducting studies of its approved product, Zynlonta, as an earlier-line treatment for lymphoma patients. The drug was approved in the US for an all-comer population of diffuse large B-cell lymphoma patients in April 2021 and in Europe in December 2022.
Mallik expects Zynlonta will achieve double-digit sales growth in 2023 compared to last year and bring in enough profits to offset the company's commercialization expenses. "Zynlonta, by the end of the year, [will] start to pay for the new indications and the pipeline," he said.
---
Invitae
Invitae CEO Ken Knight said that over the coming year, the company will move away from a broad and "somewhat disconnected" portfolio of individual tests to an integrated and connected portfolio of solutions, in which competitive advantages will come from synergies between patient services, enriched data, and sales and marketing. He also said Invitae would be focusing on high-margin, long-term growth opportunities, in keeping with its rationale for pulling out of numerous businesses and geographies over the past year. 
Knight said that the company's portfolio is stabilizing and that Invitae plans to "double down" on its oncology franchise. To this end, it plans to make improvements to its oncology and pharmacogenomics offerings with respect to predicting therapy response and disease recurrence; identifying potentially dangerous drug-gene interactions; and introducing additional digital tools to help clinicians reach diagnoses.
Invitae's patient base has grown to over 3 million, with data from more than 2 million available for sharing. The company expects its data-sharing policies, such as a greater focus on transparency and enabling patients to control their data, to bolster consumer and client confidence and to help drive more business volume. It will also help achieve the company's goal of moving from a "one test, one patient" model to one described as "one test, many patients." 
"The ability to leverage the data from our integrated network will allow for collective insights for many patients to provide multiple solutions for multiple use cases and customer types," Knight said.
Another potential tailwind over the coming year may come from a trend toward shorter intervals between guideline inclusion and reimbursement. "What we're seeing is that the path from guideline to adoption to reimbursement is shrinking," Knight said, adding that the company's reimbursement rate in its hereditary cancer business is "very strong."
Finally, while Knight mentioned that Invitae had not built a 2023 plan that is dependent upon high minimal residual disease testing revenue, the company's MRD business nonetheless shows growth potential, differentiating itself from competitors via "specific aspects" of how patients and tumor samples are analyzed.
"Our analytical studies have shown that the performance of our product is as good if not better than anybody else's," Knight said, "and we're looking forward to getting clinical validation to confirm that."