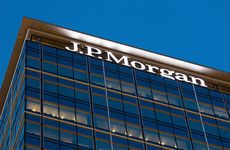 NEW YORK - On the third and fourth day of the 39th annual JP Morgan Healthcare Conference, ImmunoGen indicated that its antibody-drug conjugate mirvetuximab soravtansine is headed toward US market approval next year; Precigen described the activity of its UltraCAR-T products in various cancers; Autolus said it is enrolling adult acute lymphoblastic leukemia patients in a pivotal, registration-enabling study for its lead CAR T-cell therapy; and Jounce described how predictive biomarkers are key differentiating factors for the products in its pipeline. Below are brief reports on the presentations covered by our team.
Coverage from the first two days of the conference can be found here and here. 
---
ImmunoGen 
ImmunoGen is expecting the approval of one of its leading drug candidates, the antibody-drug conjugate mirvetuximab soravtansine, in early 2022, said CEO Mark Enyedy. The treatment is being evaluated in platinum-resistant ovarian cancer patients who express high levels of folate receptor alpha in the single-arm Phase III SORAYA trial,  which is slated to report topline results later this year. The Waltham, Massachusetts-headquartered firm plans to submit a biologics license application to the US Food and Drug Administration before year end for mirvetuximab based on the SORAYA data.
Pooled results from previous studies of mirvetuximab in folate receptor alpha-high ovarian cancer showed an overall response rate of 31 percent and duration of response close to eight months. Anna Berkenblit, ImmunoGen's chief medical officer, was confident that the data from SORAYA would support accelerated approval by the FDA and demonstrate far better outcomes for folate receptor alpha-high, platinum-resistant ovarian cancer patients receiving mirvetuximab than the 12 percent overall response rate observed in this subset of patients receiving bevacizumab (Genentech's Avastin). 
ImmunoGen is also enrolling patients in the randomized Phase III MIRASOL trial of mirvetuximab in the same folate receptor alpha-high ovarian cancer patient group. In that study, researchers are comparing the ability of mirvetuximab to extend progression-free survival compared to several chemotherapies. Results are expected in the second half of 2022. 
The company has conducted combination studies of mirvetuximab and in those trials, the response rates were even better. For example, a Phase I/II trial of mirvetuximab, bevacizumab, and carboplatin had an overall response rate of 83 percent. These early-stage combination studies could "support a compendia listing in these settings in close proximity to the potential approval of mirvetuximab [as a monotherapy] and ahead of indication expansion," Enyedy said. 
ImmunoGen expects to submit an investigational new drug application before the end of 2021 for IMGN151, another product candidate for patients with tumor types expressing lower levels of folate receptor alpha. In preclinical studies, IMGN151 showed improved activity over mirvetuximab in ovarian, endometrial, breast, and cervical tumor samples with lower folate receptor alpha expression. 
---
Precigen 
After initiating Phase I studies of its UltraCAR-T program last year, Precigen CEO Helen Sabzevari shared early findings from the trials.
One of the UltraCAR-T products, PRGN-3005, is being studied in advanced ovarian cancer patients. Although the Phase I trial only dosed the first patient in November, Sabzevari said data from six patients who have received treatment showed that the CAR T cells expanded and persisted after infusion and showed clinical activity. She also noted that all six of these patients, who had failed between six and nine prior therapies, had achieved partial response or better after receiving PRGN-3005.
Precigen's other UltraCAR-T product, PRGN-3006, also entered a Phase I trial last year. So far, Sabzevari said, there has been evidence of clinical activity at very low doses in nine patients with relapsed or refractory acute myeloid leukemia and higher-risk myelodysplastic syndrome who received treatment.
The company expects to present interim data from both clinical trials in 2021. Precigen also said that in both trials so far it has had a 100 percent success rate in terms of manufacturing the UltraCAR-T products.
"What we have done through our UltraVector platform, and the use of a nonviral delivery system, is allow the hospitals to basically manufacture these autologous CAR T-cells for patients overnight and infuse it the next day," Sabzevari said. "That allows us to move this platform toward commercial viability."
Sabzevari also laid out the company's plan to develop an "UltraCAR-T library" of non-viral plasmids to target tumor-associated antigens using Precigen's technology that cancer centers can keep on hand and administer to patients quickly. "The vision is to bring ease of treatment ... that is specific to [a patient], with their own autologous T cells, and with very rapid turnaround and low cost," she said.
---
Autolus 
UK-headquartered Autolus Therapeutics provided an update on its lead autologous CAR T-cell therapy program, AUTO1, in adult acute lymphoblastic leukemia (ALL), which based on promising early data is now heading into its "pivotal" stage, said Autolus CEO Christian Itin. 
AUTO1 was designed to quickly reach targets on cancer cells, efficiently kill them, but also disengage quickly from receptors, which Itin said enhances the activity of the CAR T-cells but avoid the toxicities seen in currently available treatments, such as severe cytokine release syndrome (CRS) and neurotoxicity. In the ALLCAR trial, involving 19 evaluable relapsed or refractory ALL patients, AUTO1 was well tolerated. No patients experienced grade 3 CRS, which helps patients avoid the intensive care unit, and neurotoxicities were manageable. Seven patients died in this study, mainly due to progressive disease and fungal or other infections, which tend to be common in refractory patients. 
Event-free survival rates on AUTO1 at six and 12 months were 69 percent and 52 percent, respectively; median overall survival hadn't been reached at a median follow-up of 16.9 months. Since refractory ALL patients usually live for less than year, these results suggest the possibility of a durable benefit from AUTO1, said Itin. For context, he noted that blinatumomab (Amgen's Blincyto), a standard treatment in this setting, has a 31 percent six-month event-free survival rate, while inotuzumab (Pfizer's Besponsa) has a median progression-free survival of around five months. Most patients in this trial failed blinatumomab and inotuzumab before receiving AUTO1. 
The company is now enrolling a Phase Ib/II pivotal, registration-enabling study for AUTO1 in adult ALL,  which Itin expects to read out next year. 
In December, the company also embarked on a pediatric ALL study with a next-generation treatment that adds a CD22-targeting chimeric antigen receptor to the original CD19 CAR in AUTO1, referred to as AUTO1/22. Data from this trial is expected at the end of this year. 
Autolus also recently reported clinical data for another CAR T-cell therapy in its pipeline, AUTO3, which is designed to target CD19 and CD22. In a Phase I/II clinical trial in relapsed/refractory diffuse large B-cell lymphoma, 55 percent of 29 evaluable patients who received the recommended Phase II dose of AUTO3 and pembrolizumab (Merck's Keytruda) as a preconditioning treatment achieved a complete response. Five patients who had a complete response and received three doses of pembrolizumab had not progressed as of the data cut-off. 
Itin added that the company has demonstrated it can administer AUTO3 in an outpatient setting and is currently exploring Phase II study designs. Since most refractory DLBCL patients are treated in the outpatient setting, this offers a large commercial opportunity for Autolus, he added. The company is now looking for a development partner to advance this drug.
---
Ideaya Biosciences 
Ideaya Biosciences President and CEO Yujiro Hata said that the company is gearing up to evaluate its MAT2A Inhibitor IDE397 in solid cancers with MTAP gene deletions, following an IND submission that the firm announced on Monday. As the US Food and Drug Administration reviews the IND application, Ideaya has already reached out to several potential principal investigators to run the study and has selected Parexel as its contract research organization. 
Ideaya believes IDE397 has the potential to be a best-in-class agent when it comes to treating solid cancers with MTAP deletions and cited several possible advantages the drug has over competitors. For example, in preclinical studies, IDE397 showed greater solubility than AG-270, the MAT2A inhibitor Agios is developing. Additionally, unlike with AG-270, there were no liver effects observed with IDE397 in patient-derived xenograft models. Across all cancer types assessed in the IDE397 preclinical studies, the agent led to 75 percent or greater tumor regression in over 50 percent of PDX models. 
The company plans to present full preclinical data from over 40 PDX models this year. The clinical studies of IDE397, should the FDA approve the IND, will evaluate the agent first as a monotherapy. Down the line, Ideaya plans to develop IDE397 in combination with GlaxoSmithKline's PRMT inhibitor GSK3368715 among other drugs. 
Ideaya's plan to combine IDE397 with GSK's agent builds on an ongoing collaboration, under which the companies are co-developing drugs that interrogate synthetic lethality. The Pol Theta program in homologous recombination-deficient solid tumors includes GSK's PARP inhibitor niraparib (Zejula); Ideaya will reveal its development candidate for the program this year. The company will also unveil in 2021 its candidate for the Werner Helicase-targeting program in microsatellite instability-high gastrointestinal cancers.
Additionally, Hata said that this year Ideaya plans to report interim data from Phase I clinical trials of IDE196, its PKC inhibitor for patients with solid tumors harboring GNAQ or GNA11 mutations or PRKC fusions. The lead indication that Ideaya is targeting with IDE196 is uveal melanoma, for which there are currently no FDA-approved therapies. For this agent, Ideaya is pursuing clinical combinations with Pfizer's crizotinib (Xalkori) and binimetinib (Pfizer/Array Biopharma's Mektovi). Ideaya anticipates reporting data this year on the preliminary activity of IDE196 from the monotherapy basket trial, as well as from the metastatic uveal melanoma trial of the drug in combination with binimetinib. 
---
Exact Sciences 
In his presentation, Exact Sciences Chairman and CEO Kevin Conroy said the company tested more than 4 million people in 2020. He also said the company had pulled in revenues of $1.49 billion in 2020, including $440 million to $441 million in precision oncology revenues, reiterating the preliminary earnings report Exact released earlier this week. 
Overall, he said, the company has a plan to be a leader in three of the largest diagnostic markets in the US — colorectal cancer screening, which is worth $18 billion a year; multi-cancer screening, which is worth $25 billion a year; and minimal residual disease and recurrence monitoring, which is worth $15 billion a year. 
On the colorectal cancer screening side, the company released data on Tuesday from an expansion study of its Cologuard screening test that included average-risk adults between the ages of 45 and 49. The data showed that Cologuard was 95.2 percent specific in participants with non-advanced precancerous lesions or negative findings at colonoscopy and 96.3 percent in only those with negative colonoscopy findings, supporting potential risk mitigation and cost prevention due to unnecessary diagnostic procedures in this younger population. 
Conroy emphasized the importance of these data for younger people, particularly as guidelines from the American Cancer Society and the 2020 draft United States Preventive Services Task Force guidelines now say that screening for colorectal cancer should begin at age 45. 
He also touched on the company's continuing development of the test's next iteration, Cologuard 2.0. Exact's goal is to maintain the test's 92 percent sensitivity for finding cancerous lesions and to improve its sensitivity for picking up precancerous lesions. It's also aiming to decrease the false-positive rate by at least 30 percent, and to improve the cost of goods and revenue by 5 percent to 10 percent per test. 
On the multi-cancer testing side, Conroy again emphasized the importance of Exact's acquisition of Thrive Earlier Detection, particularly in light of the 10,000-patient prospective study Thrive conducted in 2020 using its combined DNA mutation and protein analysis platform to detect early-stage cancers in 10 different organs, seven of which did not have standard-of-care screening. When combined with Exact's methylation and protein analysis technology, the company is hopeful it will have a powerful multi-cancer detection platform to offer patients and doctors, Conroy said. 
And in the area of minimal residual disease and recurrence testing, the company released news ahead of Conroy's presentation that it has acquired a worldwide exclusive license to the Targeted Digital Sequencing (TARDIS) liquid biopsy method from the Translational Genomics Research Institute (TGen) for use in minimal residual disease testing. 
TARDIS was developed to be highly sensitive and customizable for each patient, including those with only trace amounts of tumor that are undetectable by imaging but that may be remaining after surgery or other localized treatments, the company said. 
In his presentation, Conroy noted that TARDIS has been shown in studies to achieve up to a hundredfold improvement in detecting circulating tumor DNA beyond the limit of current tests, "down to about a .001 percent fraction of tumor DNA to normal DNA in the blood." The company estimates that there are more than 1.5 million patients in the US today that would benefit from MRD testing, and with repeat testing, that would translate to about 10 million tests a year, he added. 
Finally, Conroy spoke about Base Genomics, the company Exact acquired at the same time it acquired Thrive. Base's methylation testing chemistry is unique because it has the ability to preserve 99 percent of DNA compared to normal methylation testing, which usually degrades most DNA along the way, Conroy said. Base's methylation testing chemistry will be built into Cologuard 2.0, Exact's liquid biopsy colorectal cancer test, its multi-cancer test, and possibly the minimal residual disease test as well. 
---
NanoString Technologies 
NanoString said it will launch its Whole Transcriptome Atlas (WTA) for the GeoMx digital spatial profiler with next-generation sequencing readout in March at the Advances in Genomic Biology and Technology meeting. 
The WTA represents "a universal assay that can meet the needs of any researcher, regardless of how esoteric their work is," NanoString CEO and President Brad Gray said during a conference presentation on Wednesday. It will enable the Seattle-based firm to move beyond offering only targeted assays primarily focused on cancer and disease biology and "truly open up the entirety of the life sciences research market," he said. 
The assay, which provides spatial information on approximately 18,000 genes, will cost $1,750. "Spatial information is fundamentally more valuable than non-spatial information," Gray said. The assay price strikes "the perfect balance of extracting value for this tremendous information and making it widely affordable and available to customers in the discovery context," he added. 
WTA accounted for 40 percent of all Q4 orders in NanoString's technology access program (TAP), suggesting the assay will drive instrument purchases, Gray said. He noted that TAP orders have been "a reliable leading indicator of the growth of instrument orders." NanoString completed more than 430 WTA-based TAP projects for more than 200 unique customers in Q4. It is also seeing a broader trend towards NGS-based readout, where that technology now accounts for 80 percent of all GeoMx TAP orders. 
Gray also provided more detail on preliminary Q4 and full-year 2020 financial results, released Sunday, and noted that the firm's nCounter platform was "not done growing," despite taking a hit midyear attributable to the COVID-19 pandemic's effects on research. "We're back to what I'd call normal," Gray said. "We're not out of the woods yet, but we've set a goal that [nCounter] can return to normalized pre-pandemic growth." 
Revenues from nCounter in Q4 were approximately $23.5 million, down 3 percent year over year on a pro forma basis that reflects the sale of the Prosigna breast cancer assay to Veractye in December 2019. Instrument revenue of $6 million in the quarter was "back to normal," Gray said, while consumables revenue of $13.8 million was around 90 percent of pre-pandemic levels. 
Full-year product and service revenue was $111.4 million, up 7 percent year over year from $103.7 million. "Over the course of 2020, spatial biology demand more than offset COVID-19's impact on nCounter," Gray said. 
---
Jounce Therapeutics 
Jounce Therapeutics President and CEO Richard Murray highlighted that the company has begun enrolling patients with advanced solid tumors to its Phase I INNATE study evaluating its ILT4 inhibitor, JTX-8064, as a monotherapy and in combination with either pembrolizumab (Merck's Keytruda) or Jounce's own investigational PD-1 inhibitor, JTX-4014. Murray shared that the company will retrospectively evaluate the correlation between potential pharmacodynamic and predictive biomarkers associated with treatment outcomes with the goal of selecting a "faster path forward for JTX-8064." He noted that the design of the study includes tumor-specific expansion cohorts following a tumor-agnostic assessment of dosage. 
Importantly, in response to a question about how JTX-8064 differs from an investigational ILT4 inhibitor that Merck is developing, MK-4830, Jounce CFO Kim Drapkin acknowledged that the molecules themselves are probably quite similar. However, Drapkin suggested that Jounce will try to differentiate JTX-8064 with the help of predictive biomarkers it identifies and develop the drug in indications that Merck is unlikely to pursue, since it is likely prioritizing combination strategies with pembrolizumab in indications where the immunotherapy is already approved. 
Additionally, Murray spoke about the company's investigational ICOS agonist antibody, vopratelimab, which is currently being evaluated in a Phase II clinical trial together with JTX-4014 in biomarker-selected, metastatic non-small cell lung cancer patients. The biomarker, which Murray underscored as the key to the vopratelimab program, is an 18-gene tumor RNA signature called TISvopra. Jounce said that it has homed in on a "very particular" cutoff for this biomarker but did not share the specifics. This Phase II trial, dubbed SELECT, began enrolling patients in October 2020, and Jounce anticipates presenting preliminary efficacy data in late 2021. 
---
Puma Biotechnology
Puma Biotech is plowing ahead with studies of its tyrosine kinase inhibitor neratinib (Nerlynx) in biomarker-defined cancers in 2021 with plans to begin discussions for accelerated approval for the drug in a lung cancer indication.
Neratinib is currently approved in the US as an extended adjuvant treatment for early-stage HER2-overexpressing breast cancer after adjuvant treatment containing trastuzumab (Genentech's Herceptin); and also in combination with capecitabine for advanced or metastatic HER2-overexpressing breast cancer after at least two prior anti-HER2-based regimens.
While Puma has several ongoing studies looking at the activity of neratinib in various stages of HER2-positive breast cancer, the company is also exploring the activity of the drug in a variety of other solid tumors with HER2 and EGFR mutations in the Phase II SUMMIT basket trial. For example, that multi-cohort study includes patients with EFGR exon 18-mutated non-small cell lung cancer. 
Early data from a cohort of 11 NSCLC patients taking neratinib monotherapy has shown an objective response rate of 40 percent, a median duration of response of 7.5 months, and median progression-free survival of 9.1 months among 10 patients who previously received a tyrosine kinase inhibitor. 
Puma CEO Alan Auerbach said that the company will focus on these previously TKI-treated NSCLC patients with EFGR exon 18 mutations in their tumors for further study and expects to present more data later in 2021. Puma will also initiate discussions with the US Food and Drug Administration about accelerated approval for this lung cancer indication once Phase II data are presented.
The SUMMIT trial also includes patients with hormone receptor (HR)-positive, HER2-mutated breast cancer receiving neratinib with trastuzumab and chemotherapy. After seeing tumor regression and a long duration of response in many patients, Puma is working with the FDA to begin a randomized trial to support accelerated approval in this indication. That trial will have three arms: neratinib, trastuzumab, and fulvestrant; trastuzumab and fulvestrant; and fulvestrant alone.
In the second half of 2021, Puma plans to present data from the Phase I/II trial of neratinib plus ado-trastuzumab emtansine (Genentech's Kadcyla) in patients with HER2-positive breast cancer with brain metastases. Earlier data from that study showed an overall response rate of 60 percent.