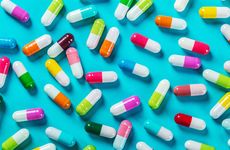 NEW YORK – Eli Lilly's selpercatinib (Retevmo) demonstrated anti-tumor activity in a range of RET fusion-positive tumors, according to data researchers presented this week at the American Association for Cancer Research's virtual annual meeting.
The data from the Phase I/II LIBRETTO-001 trial strongly suggest to the study investigators that selpercatinib may end up as the next tissue-agnostic treatment option. "These encouraging outcomes, including in difficult-to-treat [gastro-intestinal] malignancies, support a growing body of evidence that RET fusions are potentially actionable in a wide range of tumor types," David Hyman, chief medical officer at Lilly's oncology division, said in a statement. "We look forward to discussing these new data with regulatory authorities this year."
The LIBRETTO-001 trial evaluated selpercatinib's activity in several advanced or metastatic tumor types that harbor RET fusions. The researchers saw responses in nine of the 12 cancer types enrolled, including colon, pancreatic, carcinoid, small intestine, salivary, xanthogranuloma, breast, ovarian, and sarcoma. Trial participants with rectal neuroendocrine, pulmonary carcinosarcoma, and unknown primary cancer did not see a response.
Of 32 patients in this cohort who received a median of two prior lines of therapy, 47 percent responded to selpercatinib, with two complete responses and 13 partial responses. The median time to response was less than two months and the median duration of response was not reached with a median follow up of 13 months. As of the data cutoff on March 19, 73 percent of patients were still responding to the drug. The trial also found no new safety signals and no patients discontinued treatment due to adverse events.
RET fusion proteins occur when pieces of the RET gene combine with pieces of another gene. The researchers considered whether selpercatinib's activity varied according to these RET fusion partners. LIBRETTO-001 included participants who had tumors characterized by RET fusions with 14 different partners and many of them responded to selpercatinib. Researcher noted significant responses in patients in whom RET fused with CCDC6, CGNL1, and NCOA4.
In this study, 63 percent of patients had gastrointestinal tumors, while pancreatic and colon cancer patients separately comprised 28 percent of the cohort. NCOA4 was the most common RET fusion partner, occurring in 41 percent of patients.
Although RET fusions are rare, occurring in less than 1 percent of solid tumors, they tend to show up across a variety of tumor types. The prevalence of RET fusions across tumors types and the responses seen to selpercatinib regardless of the RET fusion partner in the tumor suggest that selpercatinib may be ripe for a tissue-agnostic indication, said lead researcher Vivek Subbiah, an associate professor of investigational cancer therapeutics at The University of Texas MD Anderson Cancer Center.
"The therapeutic relevance of RET fusions outside of lung and thyroid cancers has not been well established," Subbiah said during a presentation at the AACR meeting. "This data shows that selpercatinib is active across all malignancies and across all fusion partners in patients who had RET fusion. Given these fusions are extremely rare and selpercatinib now shows activity in nine unique cancer types, this data is promising and compelling for tissue-agnostic indication."
Similar characteristics have been noted for NTRK fusions, the biomarker that enabled the tissue-agnostic approval in the US for larotrectinib (Bayers's Vitrakvi) in 2018.
Selpercatinib is currently approved in the US under accelerated approval to treat two RET fusion-positive tumor types: metastatic non-small cell lung cancer, and thyroid cancer that requires systemic therapy and has stopped responding to radioactive iodine therapy. The US Food and Drug Administration approved the NSCLC and thyroid cancer indications based on results from LIBRETTO-001, the same basket trial that Subbiah presented the latest data from.
Among NSCLC patients in that study, the objective response rate was 64 percent among those heavily pretreated and 85 percent in the treatment naïve subset. Among thyroid cancer patients, the response rate was 79 percent among those previously treated and 100 percent in the treatment naïve population.
Blueprint Medicines' RET inhibitor pralsetinib (Gavreto) was also recently approved by the FDA to treat RET fusion-positive thyroid cancer that requires systemic therapy and has progressed on radioactive iodine treatment. Blueprint is similarly studying pralsetinib's activity in non-lung and non-thyroid cancer indications in the Phase I/II ARROW trial.
Subbiah said the LIBRETTO-001 study results also "support broad based genomic profiling to identify rare, actionable oncogenic drivers, including RET fusions." In the study, researchers identified patients with RET fusions and mutations using next-generation sequencing, fluorescence in situ hybridization, or PCR assays.