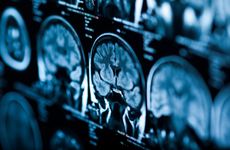 CHICAGO – For a biomarker-defined subset of children with brain cancer, combined upfront treatment with Novartis' Tafinlar and Mekinist (dabrafenib and trametinib) imparted "striking and significant" improvement in outcomes, researchers said at the American Society of Clinical Oncology's annual meeting on Monday.
The Phase II/III trial showed that pediatric low-grade glioma patients harboring BRAFV600E mutations benefited from first-line treatment with the BRAF- and MEK- targeting agents versus the standard-of-care chemotherapy regimen, carboplatin and vincristine. Researchers at the meeting said the findings had the potential to transform the treatment landscape for these patients. On Monday morning, based on the encouraging data, the Swiss drugmaker announced plans to pursue regulatory approval for the targeted treatment combination in this patient population.
The global trial, dubbed TADPOLE, enrolled children younger than 18 with both low- and high-grade gliomas across 58 trial sites. The results presented at ASCO focused specifically on the low-grade group.
Eric Bouffet, a senior associate scientist emeritus at the Hospital for Sick Children (SickKids) in Toronto, presented the data on 110 children with BRAFV600E-mutated gliomas, as determined by immunohistochemistry. In the trial, 73 were randomly assigned to receive Tafinlar-Mekinist, and 37 got standard-of-care chemotherapy.
After a median follow-up of 18.9 months, 84 percent of patients in the Tafinlar-Mekinist arm were still receiving treatment versus 22 percent in the chemo arm. The overall response rate — the trial's primary aim — was significantly improved with the targeted treatment combo; 47 percent of patients responded to Tafinlar-Mekinist versus 11 percent of patients who responded to chemo.
Patients had encouraging progression-free survival improvements with the Novartis agents, too. Patients lived for a median of 20.1 months without their cancers progressing with Tafinlar-Mekinist versus 7.4 months with chemo. The one-year progression-free survival rate was 67 percent on the targeted agents versus 26 percent among patients on chemotherapy.
"We are very, very excited," Melissa Hudson, director of cancer survivorship at St. Jude Children's Research Hospital, told members of the media on Monday morning. "Our hope is that continuing to follow these children long term will enable us to document that there are actually less long-term adverse outcomes in this population because we are targeting specifically the disease."
The targeted drugs were not without their side effects, but relative to cytotoxic chemo, the toxicity profile was better with Tafinlar-Mekinist. Among patients who received the targeted agents, 47 percent experienced grade 3 or higher adverse events versus 94 percent of patients on chemo. Fever, headache, and vomiting were the most common side effects with Tafinlar-Mekinist.
Additionally, there is also room for improvement in terms of efficacy, even though the outcomes on Tafinlar-Mekinist in this trial are already a major improvement over chemo. In a discussion of the TADPOLE trial results following Bouffet's presentation on Monday, Minesh Mehta, deputy director and chief of radiation oncology at Miami Cancer Institute, part of Baptist Health South Florida, agreed that the improvement relative to chemotherapy was a "score" for these patients, but stopped short of calling it a "home run."
A median progression-free survival of 20.1 months, despite being a great improvement, still means that most of these children are relapsing in under two years within receiving targeted treatment, he pointed out.
Given that pediatric low-grade gliomas make up about one-third of pediatric brain tumors, Mehta urged the community to keep striving toward truly curative therapies in this setting, since "this is clearly not a curative therapy yet."
Regulatory ambitions, liquid formulation
Based on the improved outcomes presented Monday, Novartis said in a statement that the TADPOLE data will form the basis of regulatory discussions with global health authorities. The US Food and Drug Administration previously granted the drugs breakthrough therapy status in this pediatric low-grade glioma patient population, which puts them on an expedited timeline for regulatory review.
As Novartis approaches regulators to discuss approving Tafinlar-Mekinist for this patient population, the company will also highlight the value of a new liquid oral formulation of the drugs that is much easier for small children to swallow than the pill form that is commercially available for certain melanoma and thyroid cancers.
In the TADPOLE study, the targeted treatments were given either in their original capsule and tablet forms or through the new liquid formulation. This new liquid formulation could be a welcome advancement not only for young children who find it tough to swallow pills, but also for patients with swallowing disorders. "It's a really fantastic opportunity, because a number of patients have difficulty swallowing not only because of their age but also because of the location of their tumor."
Indeed, pediatric patients who stand to benefit most from oral treatment for low-grade glioma are those whose tumors, due to their location in the brain, can't be removed with extended surgical resection. According to Bouffet, many of these patients also have tumors located in an area that affects the vision pathway, and while the data aren't available yet, investigators plan to determine whether the targeted therapy improved patients' visual deterioration.
Another outcome that Bouffet and his team are eager to observe as the trial continues is the percent of patients whose low-grade gliomas are spared from becoming high-grade gliomas. Assessing this outcome could take years, he said, but it will be an important marker of long-term benefit.
Early biomarker testing, equitable access
Because the improved outcomes with Tafinlar-Mekinist relied on patients knowing their BRAF mutation status early on, before receiving systemic therapy, researchers at ASCO stressed the importance of ensuring widespread, early access to biomarker testing for these children. Roughly 17 percent of children with low-grade glioma harbor BRAFV600E mutations, according to Mehta.
"This study demonstrates how important it is to document, as early as possible, the molecular alterations that are present in this type of tumor," Bouffet told members of the press on Monday morning.
In Bouffet's view, widespread access to upfront BRAF mutation testing should, in theory, be possible to achieve, given that the mutation status is evaluable with immunohistochemistry, a biomarker testing strategy that is cheaper and easier to implement than others.
"This is not [next-generation sequencing]," Bouffet said, highlighting the relative affordability.
Even so, he acknowledged, "There are still many children who are treated without any biopsy or without any molecular testing of their tumor … [but] we are trying to convince people to do this molecular marker testing as early as possible. … Hopefully, we can [accomplish this] by spreading the word that this can be life-changing for these patients."
As the trial continues, Bouffet said he is working with the Union for International Cancer Control on an initiative called ATOM, or Access to Oncology Medicines, and engaging in discussions with pharmaceutical industry players, to ensure that patients around the globe can access beneficial new therapies and the biomarker testing they require.
To stress the potential value of this treatment in low- and middle-income countries, Bouffet recounted what he'd been told by a colleague who treats pediatric glioma patients at a hospital in Ethiopia's capital Addis Ababa. "He has kids who come from all over the place in Ethiopia," he said. "And most of their parents refuse chemotherapy, because they say, 'It's not possible for us to stay in Addis … we live 600 kilometers away.'"
With an orally administered medication, and sophisticated communication tools for remote management, these access disparities might begin to narrow, Bouffet believes. "This is now totally realistic, and can be life-changing for these kids," he said. "This is the dream that we're trying to put in place … [including] in low-income countries where chemotherapy is really impossible."