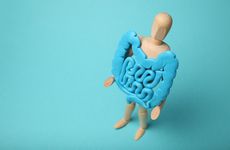 NEW YORK – After nearly two decades dedicated to remedying ear disorders such as hearing loss, tinnitus, and vertigo, Auris Medical is pivoting to the RNA therapeutics space and setting its sights on difficult-to-treat cancers, beginning with KRAS-mutated colorectal cancer.
The Hamilton, Bermuda-based company, originally founded in 2003, is fully committed to the 180-degree pivot. Contingent on approval from its board later this month, Auris will change its name to Altamira Therapeutics — chosen because it better evokes the term "RNA" — and its ticker symbol from "EARS" to "CYTO." To further separate its new identity from the old business, Auris is already working on divesting or spinning off its existing programs.
At the center of the firm's strategic repositioning is its recent acquisition of Trasir Therapeutics, a small firm with a patented RNA-based therapeutic technology developed through National Institutes of Health-funded research out of Washington University in St. Louis. In line with the Trasir acquisition in early June, Auris also brought on Trasir's founder and lead researcher, Samuel Wickline, to serve as its chief scientific officer.
"There was this company which had flown under the radar for a couple of years, doing wonderful work testing their technology in multiple disease models, and yet it was stuck somehow in the academic scientific world," Auris' founder and CEO, Thomas Meyer, said. "It [Trasir] wanted to morph into a fully fledged development organization but did not have the infrastructure, resources, and people to do so. We … thought, 'They are looking for something that we have, and we are looking for something that they have.'"
The "something" that Trasir had was a technology that Auris considered ripe for translation from the lab to the clinic. Auris, meanwhile, through its existing inner-ear programs, had ample experience with late-stage clinical development, scaling up manufacturing, and navigating the US Food and Drug Administration's regulatory approval process.
Trasir's RNA therapeutics technology at the center of the transaction, dubbed "OligoPhore," encompasses a system of delivering target-specific RNA — beginning with small interfering RNA, though condensed messenger RNA would also be feasible — to select cells without harming healthy tissue or getting caught up and broken down in the liver. To accomplish this, the technology uses a custom, 21-amino-acid peptide, which together with nucleotide components, comprises a stable, positively charged polyplex capable of escaping breakdown in the liver and targeting negatively charged tumor cells.
"It is taken up very well by pathological tissues that are characterized by so-called leaky vasculature and inflammation," Meyer explained. "This means that this polyplex is not taken up in any meaningful way by other cell types or other tissue, so that you can have a very targeted effect even with systemic administration."
The chemical properties of the nanoparticle and the coating around it are designed in such a way that it can penetrate the endosome membrane of a cancer cell. Then, only once it is within the acidic environment of the cell's cytoplasm does the siRNA separate from the stable particle and perform the gene-level precision therapy, which in the case of KRAS-mutant colorectal cancer, is silencing the mutant KRAS signaling that plays a key role in aggressive tumor growth.
Through Wickline and colleagues' work out of Washington University, the OligoPhore system has been evaluated in numerous preclinical studies. The team has published research demonstrating in cell lines and mouse models that this approach can deliver RNA therapeutics to biomarker-defined tumor cells in multiple cancers with a high degree of cancer-specific uptake.
One preclinical study, published in the journal Oncotarget in 2019, showed that the system could deliver siRNA to the tumor microenvironment, reduce KRAS expression, and inhibit pancreatic cancer growth in mouse models. This, the authors including Wickline noted, "has the potential for translational relevance for patients with KRAS-driven solid tumors." The paper included an eye-catching image of fluorescence-labeled polyplex appearing exclusively inside a mouse model's tumor mass but nowhere in uninvolved tissues.
"Of course, it's in a mouse model, but this is very exciting," Meyer said. "This is a cancer that is not easily accessible, and with this technology, you can get your RNA payload to where it is needed."
The caveat is a big one as this therapeutic approach has not yet entered first-in-human clinical trials in any indication. But with the rebranded and refocused Auris Medical putting all of its resources behind OligoPhore, the firm anticipates filing an investigational new drug, or IND, application with the FDA and beginning a Phase I clinical trial of KRAS-mutated colorectal cancer patients late next year under the project code "AM-401."
Meyer knows that positive results in cell lines and mouse models don't guarantee the approach will work in humans. He still remembers the disappointment of one of his company's tinnitus treatments failing its Phase III clinical trial several years back, which he cites as one of the reasons the company began considering a strategic pivot in the first place.
Knowing the risks inherent in drug development, he's trying to remain cautious when discussing the future of the rebranded company, Altamira. Even so, Meyer remains optimistic and not shy about highlighting OligoPhore's potential advantages over other RNA therapeutic approaches.
"It sounded almost too good to be true," he said. "Here is this approach that is addressing the key challenges that exist in RNA delivery. … It can reach extrahepatic tissues in a targeted fashion and you have the ability to release your payload inside the cell in a very meaningful concentration that you cannot achieve" with a lot of other delivery methods.
Indeed, current approaches to delivering oligonucleotide therapeutics include viral-based vectors, lipid nanoparticles, and ligand conjugates, which have encountered limits such as preferentially targeting the liver or lacking specificity for targets.
To get around the challenges of delivering targeted RNA therapeutics beyond the liver, Meyer explained how some in the field have attempted to bypass the liver, including surgically accessing a tumor and delivering RNA locally. But that approach is both invasive and tough to accomplish with tumors in the pancreas and colon that tend to be hard to access surgically.
The OligoPhore technology, in contrast, may be deliverable systemically through an IV, theoretically setting up the treatment for a delivery method not unfamiliar to patients with colorectal or other cancer types.
Selecting a lead indication
The choice to begin the first-in-human OligoPhore trials specifically in KRAS-mutated colorectal cancer was the result of a multi-factorial decision-making process, according to Meyer.
Researchers had a list of 13 disease models where the approach has been preclinically tested with siRNA. They then considered a number of other factors, including unmet medical need, the feasibility of running clinical trials, how long it would take to recruit patients, whether clinical endpoints were clear and well defined, whether the regulatory pathway was established, and the strength of the preclinical data.
"In the end, it was a kind of a matrix that we developed together with some specialists where we ranked all of these [factors]," he said. The firm chose to begin evaluating the therapeutic approach in KRAS-mutated colorectal cancer: an aggressive cancer type with a large population of patients theoretically eligible for this type of trial. Only recently has the FDA approved the first KRAS-targeting agent, sotorasib (Amgen's Lumakras), but it was only available for patients with non-small cell lung cancers harboring the KRAS G12C mutation.
According to Meyer, Auris has not ironed out certain details of the pending Phase I colorectal cancer trial, such as the stage of cancer that enrolled patients will have or how researchers will screen patients for eligibility. The company has not announced whether the trial will enroll patients with a particular KRAS mutation or any KRAS mutation, though according to Meyer, "one of the advantages of the technology … is that, unlike small molecules, we are not limited to one single mutation [such as the KRAS G12C mutation]." Among the advantages of the technology he highlighted is its flexibility to incorporate not only one payload knocking down one specific mutation type but its "relatively broad therapeutic coverage."
This, Meyer said, holds true for KRAS mutations as well as other potential tumor drivers that the firm might try to therapeutically tackle down the line. For example, the approach has been preclinically tested in ovarian cancer targeting TAM and AXL receptors, in lung cancer targeting ETV-2, in melanoma as well as adult T-cell leukemia and lymphomas targeting NFkB, and in sarcomas targeting MYCT-1. In addition, the company is also hoping to go after non-oncology therapeutic targets with OligoPhore.
Next steps, manufacturing scale-up
The company still has quite a bit to do before it can secure the go-ahead from the FDA for its first-in-human trial, but, according to Meyer, Auris is in good shape with respect to its plan of action.
"We've defined our plans and know what we need to do," he said. "This is now about executing on the drug product and its components."
In terms of manufacturing, Meyer said that Auris' approach involves a collaborative network of specialist partners. The company itself does not own labs or manufacturing facilities. "But we do have project management experience," he said. "We know how to develop drugs. That is key here." One of the inner-ear therapies the company developed was a cell-penetrating peptide that it moved into Phase III clinical trials, giving Auris experience working with peptide suppliers and approaching mass scale-up.
That said, RNA therapeutics has become a "hot field" in recent months, especially considering the mass production of mRNA-based COVID-19 vaccines. While this has demonstrated to the world the tremendous potential of RNA-based therapeutics, it has also had the downside of tightening global capacities for key materials required to produce these therapeutics. Meyer doesn't think the capacity issue will be a significant hindrance to the company's scale-up plans so much as an added item to sort out on its pre-IND to-do list. Another key "to-do" will be meeting with the FDA ahead of the IND filing to make sure everything is in order.
"We will be quite busy between now and the time we intend to submit the IND," Meyer said, acknowledging that his own background is not in oncology, so he is taking his time with the pivot.
"It's not like you can just switch from one jacket to another and say, 'Yesterday, I did this. And today, I do this,'" he said. Indeed, the full transition process from inner-ear-focused Auris Medical to RNA therapeutics developer Altamira Therapeutics is expected to take place over the course of 12 to 18 months.
"It's not that we felt that what we were doing before was getting boring whatsoever," he quipped about the therapeutic space he had focused on for so many years. "But RNA therapeutics is a fantastic opportunity. Medicine will take some giant steps with this technology, [and] we have a fantastic chance to make a real change for patients."