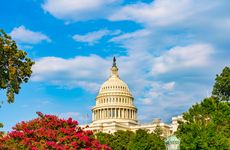 This story has been updated to correctly note that Roche withdrew a triple-negative breast cancer indication for Tecentriq last year. 
NEW YORK – The US Food and Drug Administration's controversial accelerated approval of Biogen's Alzheimer's drug Aduhelm (aducanumab) has prompted a bill to reform the 30-year-old expedited regulatory pathway, and some experts worry that may have unintended consequences for precision oncology products.
Reps. Frank Pallone, D-N.J., and Carolyn Maloney, D-N.Y., introduced the Accelerated Approval Integrity Act of 2022 (HR 6963) last month. The bill seeks to improve transparency within the accelerated approval process, ensure that drugmakers complete confirmatory clinical trials, and prove that products they've quickly commercialized have the claimed benefits. The bill stipulates that confirmatory studies must be completed a year after the target completion date for such analysis, or no later than five years after the product garners market authorization — otherwise accelerated approval for the product will automatically expire.
Maurie Markman, president of medicine and science at the Cancer Treatment Centers of America, said that the bill's requirements are not only impractical but unethical, especially in the realm of precision medicine, where studies involve small patient cohorts and designs must account for complex biomarker data.
"We have an incredible number of subgroups in any individual tumor type, which leads to very small subsets," Markman said. "We now know that many of the molecular targets we're talking about cross tumor types. The smaller subgroups make it very, very difficult to even conceive of what kind of trials we're talking about to be able to prove benefit."
Moreover, drugs approved based on an accelerated clip often employ progression-free survival as an endpoint, instead of the gold-standard overall survival, which has been a point of controversy in the field. Markman believes this is a move in the right direction since new treatments are helping many patients live and manage their advanced cancers like chronic diseases.
Lastly, responding to the provision in the bill to require sponsors to complete confirmatory trials in five years, Markman noted it would be difficult to recruit patients into a randomized trial in that time frame. "Not a chance," he said. "Why should a patient agree to participate in a trial where they're randomized and not get a therapy that we know is effective? Where is the morality? I reject it, absolutely."
Accelerating new therapies to patients in need
The FDA approved the Alzheimer's drug Aduhelm in June 2021, going against the advice of its Peripheral and Central Nervous System Drugs Advisory Committee. That decision was based on reduction of amyloid beta plaque as a surrogate endpoint for Alzheimer's disease. As a condition of accelerated approval, Biogen is required to conduct confirmatory trials to verify that Aduhelm actually slows the loss of cognition in Alzheimer's patients, which it only surmised based on the surrogate endpoint.
However, at a March 17 hearing to discuss various healthcare-related bills, Pallone noted that some drug sponsors have benefited from the accelerated approval pathway but failed to fulfil their commitments under the program by completing confirmatory trials in a timely manner. "For example, take Aduhelm, the Alzheimer's drug that was approved by FDA last June. Here we are nine months later, and the sponsor has not screened a single patient for its required confirmatory trial," said Pallone, "Other drugs have stayed on the market for eight or nine years without proving a clinical benefit."
The FDA's accelerated approval pathway was established in 1992 in response to the HIV/AIDS epidemic. At that time, researchers were beginning to incorporate surrogate endpoints into clinical studies, for example, using viral load as a way to assess patients' responses to HIV/AIDS drugs. With accelerated approval, the FDA codified the use of surrogate and intermediate clinical endpoints as a way to expedite the drug approval process for serious or life-threatening illnesses.
Although the pathway is available to all types of drugs, 80 percent of the FDA's accelerated approvals over the past decade have been for oncology indications. These approvals are typically based on intermediate endpoints such as tumor shrinkage. The result is that therapies have reached the market a median of 3.4 years earlier than if they had to demonstrate an improvement in overall survival, according to a 2021 analysis from the Institute for Clinical and Economic Review.
Recent examples of precision oncology products approved under the FDA's accelerated pathway include Gilead's Yescarta (axicabtagene) for follicular lymphoma and Novartis' Scemblix (asciminib) for chronic myeloid leukemia. Drugmakers and the FDA have used the accelerated approval pathway to advance new paradigms in cancer care, like tissue-agnostic therapies, which are treatments available to refractory cancer patients based on a biomarker regardless of their tumor type.
Despite the advantages of the accelerated approval pathway, the FDA has long been criticized for allowing drugs without confirmatory evidence to stay on the market too long. In an attempt to demonstrate the integrity of the program, the FDA last year initiated a review of several checkpoint inhibitors that received accelerated approval, and its Oncologic Drugs Advisory Committee recommended removal of several precision oncology drugs from the market following accelerated approval.
For example, the FDA had granted accelerated approval to Merck's Keytruda (pembrolizumab) for recurrent or metastatic, PD-L1-positive gastric or gastroesophageal junction adenocarcinoma in September 2017, based on a Phase II trial showing an objective response rate of 13.3 percent. However, a confirmatory trial failed to show clinically meaningful improvement in overall survival. Members of ODAC voted 6 to 2 against continued approval. After that, Merck voluntarily withdrew Keytruda in that indication, though it remains on the market in numerous other settings.
Roche recently voluntarily withdrew Tecentriq (atezolizumab) as a treatment for previously treated bladder cancer after a confirmatory study did not meet its primary endpoint of improving overall survival in the PD-L1-high patient population. The firm also pulled a Tecentriq indication in metastatic PD-L1-positive triple-negative breast cancer based on FDA consultations, though Tecentriq remains on the market for a variety of other indications.
According to Jeff Allen, president and CEO of Friends of Cancer Research (FOCR), withdrawals like these are not a sign the system is failing. "I don't see that as a problem with the pathway. It's part of managing uncertainty," said Allen. "When you're trying to balance an unmet medical need to a serious illness like cancer, oftentimes there's a willingness to accept greater risk at those initial signs of benefit. That speaks to the importance of confirming over the long run what the true clinical impacts are."
According to Allen, about 10 percent of all oncology accelerated approvals have been withdrawn over the 30 years the system has been in place. FOCR has not yet made a decision on endorsing HR 6963.
"It's worth examining whether these studies are being completed in as timely a manner as they should be, and does the FDA have the right tools for making sure that the trials are initiated at an appropriate time," Allen said. "Or, in the event that the evidence doesn't hold up in the confirmatory trials, does [the agency] have the right tools to be able to take action where appropriate."
At the same time, Allen expressed some caution regarding the bill's provision to automatically rescind accelerated approval after five years if confirmatory trials aren't done. "We've certainly seen instances in oncology and particularly in rare cancers or other rare diseases where just due to the size of the population, it naturally may take a longer time, even with the best due diligence, to get the studies done," said Allen. "We should also consider what the impact would be on processes and workload, and whether some sort of automatic renewal approach is really going to achieve the goal."
The lobbying group, Pharmaceutical Research and Manufacturers of America, has expressed some hesitation, as well, about the Accelerated Approval Integrity Act. "Already, confirmation of efficacy after approval through ongoing study and data collection is required of any product granted accelerated approval, and FDA currently has authority to expedite withdrawal of accelerated approval medicines should clinical benefit not be realized," said Andrew Powaleny, a spokesperson for PhRMA. "The existing accelerated approval pathway is a critical tool for patients and regulators, and the biopharmaceutical industry supports its continued usage in its current form."
A competing bill introduced by Rep. Cathy McMorris Rodgers, R-Wash., called the Accelerating Access for Patients Act of 2022 (HR6996), would require the FDA to specify expedited procedures for revoking accelerated approvals and to issue guidance and procedures for postmarket confirmatory clinical trials.