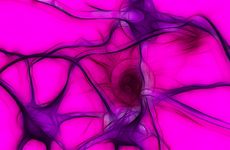 NEW YORK – Precision oncology biotech Black Diamond Therapeutics recently began enrolling patients with EGFR- and HER-mutated cancers into a tissue agnostic Phase I/II trial for its lead product, BDTX-189.
The Cambridge, Massachusetts-based company, which debuted on the stock market last month with an initial public offering that brought in $200 million, was founded in 2014 by CEO David Epstein and Elizabeth Buck with the goal of developing therapies for patients with molecularly-defined cancers who lack treatment options.
It came out of stealth mode in December 2018, raising $20 million in Series A financing from founding investor Versant Ventures. Subsequently, the company raised $85 million in Series B financing in January 2019, and the same amount in December 2019 in a Series C round. Its roster of other investors include NEA, RA Capital, Perceptive Advisors, Invus, Nextech, City Hill Ventures, Roche Venture Fund, Boxer Capital, Wellington Management, BVF Partners, Deerfield, Janus Henderson, Casdin Capital, and Logos Capital.
The funds the company has raised to date will advance the development of its lead product, BDTX-189, which targets cancer-causing driver mutations in HER2 and EGFR that haven't yet been drugged. While some of the most successful precision oncology drugs on the market are against EGFR-mutated non-small cell lung cancer (commonly exon 19 deletions and exon 21 L858R mutations) and HER2 overexpressing breast cancer, a host of mutations occur in these genes that cause cancer, for which there aren't any treatments. For example, there are no available therapies for cancers driven by EGFR and HER2 exon 20 insertions, which are among the mutations Black Diamond is hoping to target with BDTX-189.
Black Diamond submitted an investigational new drug application for BDTX-189 last November, and the US Food and Drug Administration allowed the drugmaker to start clinical trials in mid-December. The recently launched Phase I/II trial is now enrolling patients at two sites: Tennessee Oncology and Florida Cancer Specialists.
The company's precision oncology drug discovery and development efforts, including its lead candidate, hinges on its technology platform called Mutation-Allostery-Pharmacology (MAP). The platform helps scout out, confirm, and create products that can target certain cancer-causing mutations. It draws patient data from a variety of databases that contain tumor DNA sequencing information like Memorial Sloan Kettering's cBioPortal or through subscriptions to access data from a third-party next-generation sequencing provider.
Once the data is compiled, the MAP platform algorithm analyzes population-level cancer genetic data obtained from all tumor types and integrates the genomic features with protein structure and the genes' functional information.
The algorithm further separates out a handful of driver mutations that exist in individual oncogenes. At the same time, the program will calculate the likelihood of an individual mutation being oncogenic or silent, identify potential families of mutations that occur within individual oncogenes, and then rank the mutations based on cancer-causing potential. Black Diamond then explores the genes that are most likely to be oncogenic in in vitro and in vivo tumor models and determines whether they can be targeted by drugs.
Using this method, Black Diamond settled on BDTX-189, which irreversibly targets a spectrum of 50 cancer-driving mutations in the ErbB kinase family, including EGFR and HER2, extracellular domain allosteric mutations of HER2, as well as EGFR and HER2 kinase domain exon 20 insertions, and additional activating oncogenic drivers of ErbB. The ErbB receptors are a group of receptor tyrosine kinases involved in cell growth and survival.
The drug was also designed to spare wild-type EGFR, which Karsten Witt, senior VP of clinical development, explained is important for the toxicity profile of the drug and limiting adverse reactions.
"We have designed the molecule to be less potent or have no activity against that receptor at all. That, at least for now, has translated into a very favorable toxicology profile in our IND-enabling studies where we didn't see any of those typical class effects such as ocular, skin, or gastrointestinal toxicities," said Witt. In the IND-enabling studies, the team was able to determine the level at which organ-toxicity occurred and decide the starting dose for the trials.
At the European Society for Medical Oncology Congress last September, Black Diamond reported that BDTX-189 had activity in a broad range of EGFR- and HER-mutated tumors in preclinical studies. Compared to erlotinib and osimertinib, BDTX-189 selectively inhibited mutations that were missed by the two drugs. BDTX-189 was found to have more activity against specific HER2 allosteric mutants and exon 20 mutants like HER2 S310F, HER2 V777L, HER2 L7555, HER2 VB421, EGFR SVD, EGFR FQEA, EGFR NPH, EGFR ASV, EGFR YVMA, and HER2 GSP.
"This is a unique approach to getting into a tumor-agnostic strategy," said Epstein. "We are taking population-level data, identifying these groups of rare and recurrent driver mutations, and then building programs around it." Drawing on the insights from the MAP platform, the company's researchers know that these driver mutations have been found in multiple cancer types and can be targeted using this drug. Epstein describes the strategy as "de-orphaning" — taking some of these rare cancer indications and regrouping them with other histologies based on the driver mutations they have in common. 
"We can tell you which mutations behave in a concurrent manner in glioblastoma versus lung versus breast cancer, as an example," said Epstein.
Depending on results from the Phase I trial, Black Diamond plans to pursue an accelerated approval of BDTX-189 for a tumor-agnostic indication in patients with mutations of the ErbB family. 
While other drugmakers may have therapeutic programs directed at specific molecular indications in certain tumors, such as exon 20-mutated lung cancer, none of the currently available drugs have demonstrated activity across the range of EGFR or HER2 mutations in a tissue-agnostic fashion, claimed Witt.  "One of the populations that we envision being able to address is lung cancer patients with either EGFR or HER2 exon 20 mutations," said Witt. "But that is just a subpopulation of the entire tumor-agnostic population that we're pursuing."
The drug, Witt added, was also able to capture the S310 mutation, which is the most prevalent allosteric HER2 mutation and is found across multiple different tumor types. 
The Phase I dose escalation portion of the trial will enroll up to 80 subjects. Although the primary purpose in Phase I is to assess the safety, tolerability, and pharmacokinetics of the drug, investigators are also expecting preliminary anti-tumor activity information. Black Diamond expects to move through the dose escalation phase this year and get up to either the maximum tolerated dose or the recommended Phase II dose by early next year.  
The Phase II portion will enroll up to 100 patients and only include patients with allosteric HER2 mutations or EGFR/HER2 exon 20 mutations. Mutations will be identified using NGS tests performed at Tennessee Oncology and Florida Cancer Specialists, the clinical sites where patients will be enrolled. The patient population in Phase II will be stratified into four separate cohorts with each of these cohorts defined either by tumor type and/or mutation.
Black Diamond is also mandating baseline tumor tissue in the Phase II study in order to develop a companion diagnostic with the drug down the line. Witt said that Black Diamond is not planning on developing a companion diagnostic internally and will likely partner with institutions or companies, such as Memorial Sloan Kettering or Foundation Medicine, who have NGS tests that the FDA has approved or cleared.
Currently, the company's strategy is to rapidly advance BDTX-189 through clinical development as a tumor-agnostic therapy, take another small molecule agent into clinical development for EGFR-mutated glioblastoma, and expand a pipeline of other small molecule inhibitors discovered through the company's MAP platform. The company is also using the MAP platform to identify and characterize new mutation families and is inking strategic partnerships to expand the use of the platform. The company has not yet announced any partners for its products.
A large portion of the funds raised from both the IPO and the $85 million Series C fundraising round last year will be used to support the clinical development of the company's lead product candidate.
Thomas Leggett, Black Diamond's CFO, said that the company's spending could go up considerably with the opening of a Phase II trial next year if they see early efficacy in multiple molecularly defined patient subpopulations. Black Diamond is also proportioning some spending to the earlier-stage development programs.
Additionally, Black Diamond's EGFR-targeting glioblastoma drug candidate, the name of which is still undisclosed, is getting close to human studies. The company anticipates filing an IND for the drug by end of next year and starting clinical trials in 2022.
The company also has interest in pursuing therapeutic programs in other molecularly defined cancer indications. "We have a robust platform in MAP, and we want to continue to explore all the possibilities with that across FGFR3, BRAF and other areas," said Leggett.