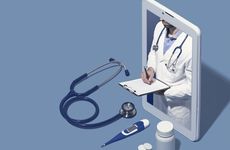 NEW YORK – After the experience of using telemedicine to continue clinical trial operations during the COVID-19 pandemic, a few pharmaceutical companies are trying out decentralized approaches within trials of precision cancer drugs, which can be challenging to enroll due to the rarity of the tumor markers of interest in the population.
Roche and Eli Lilly recently said they were working with companies that specialize in bringing clinical research to where cancer patients live and receive care in the hopes of limiting barriers, such as travel and cost, that have historically limited research participation. These trials will have to navigate regulatory uncertainties, state medical licensure laws, and best practices for engaging medically underserved communities, but if successful may carve a path for others to follow.
Roche is assessing if decentralized approaches can help expedite enrollment in the ALpha-T trial, in which it is exploring the activity of alectinib (Alecensa) outside of its approved ALK-positive lung cancer indication and in other solid tumors driven by rare ALK rearrangements. Lilly is interested in diversifying participation in the Phase III eMonarcHER trial, which is comparing the efficacy of its CDK4/6 inhibitor abemaciclib (Verzenio) plus standard adjuvant endocrine therapy against just endocrine therapy in a particularly aggressive and poorly understood form of breast cancer, dubbed "triple-positive," because tumors are estrogen receptor-, progesterone receptor-, and HER2-positive.
Traditional drug trials require patients to travel to major cancer centers and academic institutions to enroll, provide consent and biological samples, and visit frequently to receive treatment. At these study sites, investigators trained in research protocols monitor how patients are doing on treatment using imaging and other tests and collect data on the drug's safety and efficacy.
Using these approaches, however, the clinical trial participation rate has remained stubbornly low in the cancer community. The American Cancer Society estimated in a 2018 report that around 8 percent of cancer patients partake in clinical trials and only 27 percent have the option of joining a trial in their own community.
The low participation rate has created challenges for drug developers. Eight years ago, the Tufts Center for the Study of Drug Development reported that nearly half of 16,000 sites involved in Phase II and III global drug trials between 2008 and 2010 failed to enroll a single patient or enrolled fewer than the planned number of participants. An updated analysis last year by the same group showed participation rates improving, with 77 percent of trials reviewed by the center enrolling patients faster than or within planned timelines. Tufts' analysis suggested that mobile apps and other technology-enabled solutions "designed to lessen the burden of patient participation" are improving pharmaceutical companies' ability to enroll and retain study participants.
Technologies like mobile apps are increasingly employed within so-called decentralized trials. Compared to traditional, site-based enrollment, decentralized trials try to remove geography as a barrier to study participation by using telemedicine, wearable devices, nurse navigators, a distributed network of imaging and radiology centers, and blood collection services. In this type of research, patients can partake in trials from home, or even keep seeing their community-based oncologists instead of traveling to far-away trial sites.
"The truth is, if you don't live in proximity to where a clinical trial is taking place, the likelihood of you participating in that clinical trial is very, very low," said Jonathan Cotliar, chief medical officer at Science 37, the company that's helping Roche and its cancer genomics testing subsidiary Foundation Medicine, enroll patients in ALpha-T using decentralized approaches.
Science 37, since its founding in 2014, has been trying to drive greater adoption of decentralized trials, a concept that's been around for many years, but one that didn't really take off until the pandemic. Drugmakers, cautious about any changes that might jeopardize patient safety and uncertain whether regulators like the US Food and Drug Administration would accept the model, have been slow to embrace decentralized trials, according to Cotliar.
But then the pandemic hit, and people were too afraid to leave their homes even for medical appointments, and a lot of clinical trial programs came to a halt. According to a Cancer Research Institute report, although the pandemic impacted cancer trials less severely than studies for other diseases, at its peak in May 2020 nearly 260 cancer trials were stopped around the world.
Guidelines from the FDA, first issued in March 2020 and renewed multiple times during the pandemic, helped get trials going again. On account of the public health emergency, the agency allowed sponsors to amend research protocols so they could ask participants over the phone about any bad reactions to medicines, use local imaging centers to track their responses to treatment, or send nurses and trained nonmedical personnel to administer infusion drugs in patients' homes.
Because of these regulatory allowances, previously skeptical drugmakers began reaching out to Science 37, Cotliar said. Having accepted that the pandemic was unlikely to relent any time soon, pharma was now looking to decentralized strategies to de-risk their clinical trial operations from new COVID-19 variants or new pandemics — a kind of a "break glass in case of emergency" option, he said.
Lilly, for example, is working with a company called Care Access to decentralize and diversify enrollment in eMonarcHER after its experience with the BLAZE-2 trial during the pandemic. In BLAZE-2, Lilly evaluated the efficacy of Lilly's monoclonal antibody bamlanivimab among those at high-risk of SARS-CoV-2 exposure at nursing homes and assisted living facilities. Using mobile research teams and trucks fitted with medical supplies and lab equipment, Care Access enrolled nearly 1,400 patients into the trial within months.
Having seen the value of the decentralized approach, Lilly is working with Care Access again, this time to engage a more diverse group of patients with a poorly understood cancer. According to some estimates, triple-positive tumors comprise around 10 percent of breast cancers. Currently, there is disagreement in the field about whether this is a clinically distinct subtype, such as hormone receptor-positive, or HER2-positive, or triple-negative disease, though patients certainly have unique tumor features and variable treatment outcomes.
Triple-positive breast cancers tend to be larger and more aggressive than ER-positive tumors, for example. And while some patients have positive outcomes on chemotherapy, HER2-targeted drugs, and extended hormone therapy, others can be refractory to treatment, more like triple-negative breast cancer patients.
It's well known that most clinical trial participants — more than 80 percent — are white, but historically there's been little progress made in improving racial representation in research. The pandemic put a spotlight on longstanding inequities in healthcare and life sciences research, and at least for a time, seems to have invigorated efforts to change the status quo. Lilly declined comment for this article, but in a statement announcing its expanded partnership with Care Access, the firm highlighted that its goal is to enroll more minorities into eMonarcHER, particularly Black women, who have a 40 percent higher risk of dying from early-stage breast cancer compared to white women.
In early September, Foundation Medicine also expanded its partnership with Science 37 beyond the ALpha-T trial, with the goal of creating a model for home-based therapeutic research in the precision oncology space. The tie-up suggests the companies are betting more drugmakers will be interested in decentralized strategies, particularly in the realm of precision oncology.
Addressing disparities in precision oncology
Despite there being more talk of decentralized trials, Christine Lovly, a physician-scientist at the Vanderbilt-Ingram Cancer Center, hasn't seen too many drugmakers jump into the space. "I don't think there is a well-defined pathway to decentralize trials," she said. "Otherwise, everyone would be doing it."
Lovly, a leader of the translational research and interventional oncology research program at Vanderbilt-Ingram and an investigator providing oversight within ALpha-T, is encouraged that a large biotech like Roche has decided to test out decentralized strategies in precision oncology, an area of increasing research complexity and access inequities.
Another study from the Tufts group earlier this year found that over two decades the number of investigational cancer drugs has nearly quadrupled, from 420 to 1,500, but pharma is having a harder time recruiting and retaining participants for studies of these therapies because the trials tend to involve more sophisticated designs and focus on smaller, biomarker-defined patient populations. "Clinical trials of oncology drugs typically involve more countries and investigative sites, but enroll fewer patients, reflecting the shift to precision medicines development, as well as recruitment and retention challenges," according to the Tufts report.
For example, although non-small cell lung cancer is the most common type of lung cancer, only around 7 percent of cases have tumors driven by ALK rearrangements. In the ALEX trial, data from which the FDA used to approve alectinib as a first-line treatment for ALK-positive NSCLC, it took 126 sites around the world to enroll around 300 patients with ALK-rearranged tumors.
But ALK rearrangements occur less frequently in other tumor types — in about 0.2 percent of cases. In emailed answers to questions for this article, Roche estimated that to identify 50 potentially eligible patients with ALK-positive tumors other than NSCLC, the company would have to screen more than 25,000 patients within Alpha-T and enrollment would take between seven and 10 years.
"You could not do the study in a traditional way because the patients number less than one hundred in the US," Science 37's Cotliar said. "How many brick-and-mortar sites would you have to stand up to have a remote chance of finding patients who live in geographic proximity to where these trials are up and running?"
Within ALpha-T, which opened in December, Foundation Medicine uses its precision oncology trial matching service to identify patients with ALK rearrangements who may be eligible for the trial and reaches out to their doctors to tell them about the study. If the doctors agree to prescribe alectinib and patients meet other exclusion and inclusion criteria, and they ultimately agree to join the trial, then Science 37's platform, or "operating system," will kick into gear.
The company uses networks of telemedicine investigators who coordinate the data collection in the trial using Science 37's platform and mobile nurses who Cotliar described as "the eyes, ears, and hands" of the remote investigators. The nurses visit patients' homes to administer drugs, take vital signs, administer a physical exam, collect biological specimens, and administer EKGs and other tests. Data can also be collected from patients using wearable devices. Science 37 has engaged a radiology group so patients can go to imaging centers close to them, but their responses to alectinib will be tracked and recorded in a standardized way, just as in a traditional trial.
As of Monday, approximately 11 months since the trial opened, only one patient has been enrolled in ALpha-T, while another patient is being screened. Roche is waiting to know from the oncologists of 41 patients if they can partake in the trial.
It remains to be seen if with the help of decentralized strategies Roche will enroll ALpha-T at a faster clip than traditional, site-based studies. But before patients can enroll in decentralized trials like ALpha-T, they have to first get tested for the biomarkers of interest.
Although current guidelines recommend broadly testing patients for biomarkers across a number of tumor types, including lung cancer, and reimbursement for large next-generation sequencing panels is improving, many patients don't receive it. At the American Society of Clinical Oncology's annual meeting this year, Lovly reviewed studies that revealed systemic and racial inequities in lung cancer patients' access to NGS-based comprehensive profiling, which is a critical first step when trying to identify precision medicine opportunities, including within clinical trials.
"Really, the decentralization is more a way to address the larger issue, which is how do we get effective drugs that have really highly validated safety and toxicity profiles to different groups of patients," Lovly said.
Foundation Medicine conducts comprehensive genomic profiling on thousands of patients weekly and can see the range of tumor types a biomarker may show up in. An oncologist may try a drug like alectinib in a patient with an ALK rearrangement in a non-lung tumor, but off-label use isn't that common because insurers may not pay for these pricey therapies without supporting evidence, said Foundation Medicine CEO Brian Alexander.
Although there's lots of evidence from prospective trials backing the use of ALK inhibitors in ALK-rearranged lung cancer, and a body of literature showing that these alterations occur in a variety of other tumor types, there will never be a randomized Phase III trial proving their efficacy in all these other indications given the rarity of the biomarker. If ALpha-T is successful and more companies embrace decentralization, it may not only offer drugmakers a better way of studying the efficacy of their drugs in a tissue-agnostic fashion, but it could make precision oncology more equitable, Lovly observed, by offering more patients in the community the chance to receive biomarker-targeted therapy within a clinical trial.
Increasing diversity, engaging community oncologists
Because research doesn't typically occur in the community setting, oncologists in smaller institutions or in private practice lose patients — as well as the revenue associated with their care — when they send them to join a trial at a major cancer center. Moreover, community oncologists typically don't have the time, expertise, or resources to set up in-house clinical trials operations.
Companies specializing in decentralized trials are cognizant of these challenges. Patients who agree to participate in ALpha-T and eMonarcHER can keep seeing their doctors close to home. Meanwhile, administrative, regulatory, and data collections aspects of the trials are managed by Science 37 and Care Access' investigators, limiting the burden on community providers. According to Science 37's Cotliar, study investigators even share with local oncologists blood work and imaging reports on their patients to reduce redundancy.
"We're not severing the relationship that patients have with their local oncologists," said Cotliar, adding that Science 37 also has the ability to engage and train community oncologists who want to become involved in research, which in turn broadens Science 37's network of licensed physician investigators for future decentralized trials.
Care Access has helped many community oncologists get into research, said CEO Ahmad Namvargolian, and these doctors seem to be motivated primarily by the science and a desire to do what's best for their patients. Within Lilly's eMonarcHER, Care Access will identify oncologists serving diverse and medically underserved communities who want to partake in the trial, make them primary investigators, and help them set up the research program. Care Access will also partner with community organizations that can identify eligible participants and develop education programs for patients so they can make an informed choice about joining in the trial.
"We didn't want it to feel like there's a foreign entity coming into a community and bringing this outside research," Namvargolian said. "Rather, the community that we're going to, the local physicians, the local community clinic, the local healthcare infrastructure is actually getting activated in research." This way, patients can keep using the facilities they know and see doctors they trust, he added, "and still have access to that high-quality research infrastructure and support."
This feature of decentralized trials — allowing community oncologists to keep seeing their own patients as they partake in trials — may "increase professional satisfaction," said Valsamo Anagnostou, an associate professor of oncology and director of the Thoracic Oncology Biorepository at Johns Hopkins University.
During the pandemic, JHU embraced telemedicine in a major way. Telemedicine accounted for 0.3 percent of ambulatory care from March to June in 2019 but increased to nearly 24 percent during the same period in 2020. Even though JHU has resumed regular operations, demand for telemedicine services remains strong. JHU is conducting telehealth consultations, remote patient monitoring, electronic consent in clinical protocols, and on-line patient recruitment, which Anagnostou said has the potential to "improve access to care and at the same time decrease cost."
In addition to tracking metrics like enrollment time and patient retention, drugmakers are undoubtedly also interested in the cost of doing decentralized trials versus traditional site-based research. While Care Access and Science 37 did not provide specific details, Namvargolian and Cotliar both noted that spending in a decentralized trial is likely to be comparatively lower or cost-neutral compared to traditional studies, due to the efficiencies achieved in terms of faster enrollment and better patient retention. "The upside of being cost-neutral is we're creating a patient population enrolled in these trials that have more diversity, both with respect to ethnic and socioeconomic diversity," Cotliar said.
While in theory, decentralized trials should increase enrollment speed and diversity in clinical trials, Cotliar said there isn't data proving this in oncology trials since the concept is so new in this setting. Additionally, without the necessary investments in community outreach and patient education, Anagnostou worries that decentralized trials will fail to reach medically underserved communities. "Conceptually, decentralization of care and clinical trials can broaden trial access to a larger number and potentially a more diverse pool of patients," she said. "However, decentralization does not automatically equate diversification."
Remote or virtual care is heavily reliant on patients having access to the internet, knowing how to use telemedicine platforms, and being comfortable with wearable devices, all of which can be a barrier to enrolling patients in decentralized trials from lower socioeconomic and medically underserved communities. "This is exactly where limited access to technology or limited understanding of technology and telehealth can deepen existing health disparities," Anagnostou reflected. Without greater investment in patient education, support initiatives, and telehealth interfaces that match the needs and literacy of patient groups, she warned that "healthcare disparities may broaden in the fast-paced era of telehealth."
A new paradigm or back to business as usual?
It's still early days for the ALpha-T and eMonarcHER trials, and too soon to say if the decentralized approaches implemented by Science 37 and Care Access will end up enrolling patients faster or engage patients in underserved communities. Since, according to Roche, enrollment within ALpha-T is available within 45 US states, including rural locations where clinical trials aren't usually available for patients, the firm said it is expecting to enroll a more diverse cohort.
However, state-based physician licensing laws could become a hindrance to the adoption of telemedicine-enabled approaches, Foundation Medicine's Alexander observed. In each state ALpha-T is open, there must be an investigator licensed to practice in that state. "If you identify a patient in a state where we have an investigator, [enrollment] could probably happen right away," Alexander said. "But what we really need to work out is do we have enough investigators in enough states to really enable the quick enrollment?"
During the pandemic, many states stopped enforcing physician licensing requirements to allow patients to receive telemedicine-based care from doctors licensed in other states — adjustments that also helped advance decentralized trials. Oncologists like Lovly saw firsthand how the pandemic initially stalled patient care and clinical trial access, and then virtual care strategies opened up access.
A lot of states have lifted those licensing amendments now. In Tennessee, where Lovly is licensed, she can no longer provide telemedicine to patients who are physically in other states. Although lawmakers have introduced federal legislation seeking to ease state licensure and other restrictions hindering telemedicine access, these bills have not progressed in Congress.
It also remains to be seen if the FDA will extend its guidelines allowing decentralized approaches after the pandemic abates. As of July, guidance on decentralized trials was on the FDA's 2021 agenda and the agency has been asking sponsors to flag instances of remote data collection in regulatory filings to improve its understanding of the impact of decentralized strategies.
Although the agency has been working with industry partners to figure out how to collect high-quality data while making the clinical trials apparatus more flexible for patients, Foundation Medicine's Alexander observed that drugmakers still view decentralized trials as risky "because this is something that hasn't been done before."
"If we can show to FDA, to Roche, and to ourselves that we can do this efficiently, the data we collect is of high-quality, and it enables the label expansion that Roche wants, then you have a success to point to, so the regulatory risk in people's mind is lowered," Alexander continued. "If things work, then people will jump on it."
In the meantime, "we're going to learn a lot" within ALpha-T, he said.