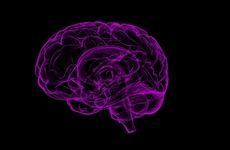 NEW YORK (GenomeWeb) – Early data from an ongoing Phase IIb study suggests that an investigational IL4-targeted toxin from Medicenna Therapeutics may improve survival in recurrent glioblastoma patients, particularly those that have high expression of the IL4 receptor on their tumors.
In a call with market analysts this week, the clinical stage immune-oncology company reported that out of 42 recurrent GBM patients who were evaluable, 35 patients saw their tumors shrink or stabilize, a disease control rate of 83 percent. Although overall survival data is still maturing in the overall study, in 21 patients who received low-dose MDNA55 median overall survival was nearly 12 months, with around half of the patients alive at one year. The company is still awaiting the survival data to mature in 25 patients receiving the high dose of the drug.
Around three-fourths of GBM patients overexpress the IL4 receptor, which is a predictor of poor prognosis. MDNA55 is designed to target IL4 and preliminary data suggests that patients with this tumor marker may respond particularly well to Medicenna's drug. Among eight patients who overexpressed the IL4 receptor and received low-dose MDNA55, median overall survival was 15 months, with five patients alive at one year. In comparison, among 10 patients who didn't overexpress the IL4 receptor, the median overall survival was eight months, with two patients alive at one year.
"These are small numbers but still very impressive results," John Sampson, a neurosurgery professor from Duke University and principal investigator of the Phase IIb study, said during the call.
He noted that the data suggest that IL4R-positive status may predict which patients are likely to live longer following MDNA55 treatment. "Our results could actually improve if we were to treat patients selectively who had high levels of the IL4 receptor on their tumors," Sampson said.
In the present study, researchers tested IL4R expression using tissue that the hospitals had stored from patients after they had been initially diagnosed and received surgery as part of the standard of care, Medicenna CEO Fahar Merchant told Precision Oncology News. Researchers also analyzed paired biopsy samples from 21 patients taken at initial diagnosis and at recurrence and found that 86 percent had similarly high or even higher levels of IL4 receptor expression in the recurrent setting. According to Merchant, the data point to a trend toward increased IL4 receptor staining intensity in recurrent tumors.
It's not entirely clear why some IL4R-negative patients responded to MDNA55, though Sampson hypothesized that it could be because the cut-off establishing IL4R-positive and -negative status may not fully capture responders versus non responders. It is also possible, as Merchant pointed out, that some of the patients who had low expression at initial diagnosis had higher expression at relapse, and that's why they responded when given higher doses of MDNA55.
"When we say 'negative' IL4R expression that does not mean there is no expression, just that it is low," he explained. "We think that is why in the higher dose scenario, patients who had low expression are seeing a benefit as well due to the higher volume of drug."
In the call with analysts, Merchant highlighted the early data as a milestone for the Toronto-based company and said that this preliminary data offers encouraging signals that MDNA55 may offer superior efficacy to the standard of care and present a significant market opportunity for the firm if it is approved.
The drug has obtained fast-track and orphan drug status from the US Food and Drug Administration. The company will meet with the FDA in the second half of this year, Merchant said, to discuss expedited development of MDNA55 in patients with recurrent GBM, particularly those who overexpress the IL4 receptor.
The company has developed an immunohistochemistry-based companion diagnostic to test for IL4 receptor expression, he added, which could identify recurrent GBM patients with this marker if MDNA55 ends up with such an indication and would be commercialized alongside the drug.
The emerging data on MDNA55 are notable particularly because GBM is a form of brain cancer that almost always recurs and is fatal. While advances in molecularly targeted drugs and immunotherapy has been able to improve outcomes and even survival in some patients with lung cancer and melanoma, GBM hasn't benefitted from these advances.
In the US, 23,000 cases of primary GBM are diagnosed each year and more than 15,000 die of the disease. Each year, there are also 170,000 new cases where cancers that originated in other organs, such as the lung, breast, or colon, metastasize to the brain. Most GBM patients live for around a year after diagnosis, and the five-year survival rate is less than 10 percent.
After diagnosis, patients get aggressive surgery to remove the tumor, followed by high-dose radiation plus the chemotherapy temozolomide. However, temozolomide only extends survival by around 12 weeks, and the benefit is further diminished by the fact that 55 percent of patients become resistant to temozolomide.
Temozolomide "is the most significant advance in the last 25 years and it doesn't even apply to more than half the patients," said Sampson.
All patients eventually experience recurrence, with 75 percent having inoperable cancer and few if any treatment options. As a result, Sampson noted that the field gets excited by even small increases in survival in the recurrent GBM population. "Anything we can do to have a different therapy for these patients that's more localized and more personalized would be very helpful," he said.
Although the overall survival data aren't yet mature, Sampson said there are encouraging signs that MDNA55 may surpass the efficacy seen with currently available drugs. Patients receiving other treatments, such as lomustine, temozolomide, and bevacizumab (Avastin) have experienced median overall survival of between six and nine months in studies.
While many attempts to develop drugs for GBM have been hindered by the inability to traverse the blood brain barrier and by toxicity, researchers developing MDNA55 have employed some strategies to try to overcome these difficulties. The treatment is engineered to target IL4 on GBM tumor cells and deliver a cell-killing payload derived from a deadly bacteria – pseudomonas exotoxin A. It "requires one molecule of this drug to get into a cell to completely shut off the protein synthesis of the cell almost instantly and cause cell death," Sampson said.
He also highlighted that the delivery method of this drug, using conduction enhanced delivery (CED), is a way to get around the problem other drugs have had in getting through the blood-brain barrier. With CED, a catheter is inserted through holes in the skull guided by imaging, and the drug is delivered directly into the tumor microenvironment.
This technique allows visualization of whether the drug is getting to the tumor and covering it, and in this study researchers made sure there was appropriate tumor coverage with the agent. "If you have an effective drug but don't cover much of the tumor, you're not likely to have a beneficial effect," said Sampson.
Additionally, the delivery method also limits the systemic toxicities that patients experience with chemotherapy. "That's a major advance, and it reduces the systemic toxicity to almost zero, so you're getting a high concentration of the drug directly into the tumor," he added.
In 118 patients who received the drug, there were no deaths attributed to MDNA55. The drug did not result in systemic toxicity based on lab tests of the liver, kidney, and bone marrow. Patients did experience drug-related neurological deficits that are characteristic of GBM and likely related to the inflammation that occurs in the brain from being treated. These adverse events were generally manageable.
One difficulty in evaluating the activity of MDNA55 was the phenomenon of "pseudo-progression." Martin Bexon, head of clinical development at Medicenna, explained during the call that in the study some patients after receiving the drug seemed to be progressing, but what imaging was really showing in many cases was an inflammatory reaction in tissues from the treatment itself.
Over time that local inflammatory reaction "settles down" over a period of six months, at which point tumor shrinkage is distinguishable in scans. For this reason, researchers didn't evaluate the efficacy of MDNA55 from baseline, and instead, measured how much tumors shrank from their largest size during the trial to derive the 83 percent disease control rate.
This has been one of the challenges of the study, Bexon said, "which can mask the true effect of the drug … and sometimes you have to follow up for a long time or use other [advanced imaging] techniques to get a clear picture of the reality of what's happening."
Pseudo-progression is not unique to the effect of MDNA55, however. Even when patients receive temozolomide, for example, recurrent GBM tumors appear to increase in size at first, before responding.
Medicenna has a $14.1 million grant from the Cancer Prevention and Research Institute of Texas, a portion of which is supporting the development of MDNA55, the company's lead product. MDNA55 has been studied in five trials involving 132 patients, 112 of whom have recurrent glioblastoma.
The drug is most far along in recurrent GBM, but Medicenna hopes to initiate a Phase II study in newly diagnosed GBM patients by year end. The company also believes MDNA55 can be developed in other brain cancers that the express IL4 receptor, such as adult gliomas, pediatric gliomas, and medulloblastoma.