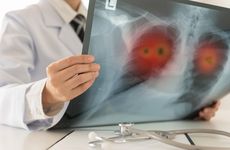 NEW YORK – After years of not having targeted treatment options, non-small cell lung cancer patients with EGFR exon 20 insertion mutations finally have two new approved therapies, and drugmakers are investing to advance others.
But as oncologists gain experience treating patients in this molecularly defined subgroup with available targeted treatment options, they are finding that not all tumors harboring pathogenic EGFR exon 20 insertions are equally responsive to those drugs.
EGFR exon 20 insertion mutations have extra amino acids between positions 762 and 775 on the C-terminal loop of the αC-helix of the protein, which leads to constitutive activation of the gene. Such alterations represent about 10 percent of all EGFR-mutated NSCLC cases and less than 1 percent of NSCLC cases. Patients with EGFR exon 20 insertion mutations are typically resistant to first-generation tyrosine kinase inhibitors like Genentech's Tarceva (erlotinib) or AstraZeneca's Iressa (gefitinib), second-generation drugs such as Boehringer Ingelheim's Gilotrif (afatinib), and even third-generation TKIs like AstraZeneca's Tagrisso (osimertinib).
The overall response rates among patients with EGFR exon 20 insertion mutations when treated with TKIs are between zero and 10 percent, compared with response rates in the range of 70 percent or 80 percent for patients with classical sensitizing EGFR mutations like exon 19 deletions and L858R point mutations. Thus, the standard of care for first-line NSCLC patients with EGFR exon 20 insertions for a long time was platinum-based chemotherapy with a taxane or pemetrexed, which imparted modest benefits and a median progression-free survival of two and six months.
Then, in 2021, the US Food and Drug Administration approved two targeted therapies for EGFR exon 20-mutant NSCLC — Takeda's small molecule EGFR inhibitor Exkivity (mobocertinib) and Janssen's anti-EGFR-MET bispecific antibody Rybrevant (amivantamab). Exkivity demonstrated an overall response rate of 28 percent and median progression-free survival of 7.3 months percent, while Rybrevant showed an overall response rate of 40 percent with median progression-free survival of 8.3 months.
The market entrance of these drugs has inspired development programs at other companies. Spectrum Pharmaceuticals' poziotinib, a second-generation TKI, is one of the leading programs in EGFR exon 20-mutant NSCLC.
Last year, Spectrum submitted a new drug application to the FDA seeking poziotinib's approval as a treatment for advanced non-small cell lung cancer patients with HER2 exon 20 insertion mutations. However, the Henderson, Nevada-based company hasn't had as smooth a path with its program in EGFR exon 20 insertion-mutated NSCLC. In 2019, poziotinib failed to meet its primary endpoint in a Phase II trial in NSCLC patients with EGFR exon 20 mutations.
Early studies suggested that the location of the insertion might be important for poziotinib's activity in that indication, and preclinical models, including cell lines and simulations, supported the theory, showing that the drug binds more effectively to the EGFR protein when the insertion was in the near loop versus the far loop.
New data from an investigator-initiated clinical trial of poziotinib in EGFR exon 20-mutant NSCLC from MD Anderson Cancer Center now suggests that patients' ability to respond to the drug may rely on where the insertion occurs in the αC-helix. Near-loop insertions range from amino acids 767 to 772 in the αC-helix and far-loop insertions occur in amino acids 773 to 775, and dramatic benefits to poziotinib have been documented in patients with EGFR exon 20 insertions in the near-loop group.
The overall response rate for the trial was 32 percent, comparable to Exkivity and Rybrevant. However, when researchers considered patients' outcomes based on whether they had near- versus far-loop insertions, the response rate among patients in the former group was 46 percent, while none of the patients in the latter group responded.
John Heymach, chairman of the department of thoracic and medical oncology at MD Anderson and one of the study authors, said this research confirms that poziotinib has activity in EGFR exon 20 insertion mutant NSCLC. "But it also tells us we can't think about the exon 20 as just one group because this drug is much more effective for the near-loop than the far-loop mutations," Heymach said.
An analysis of outcomes in patients with near- and far-loop mutations in the CHRYSALIS Phase I study of Rybrevant yielded similar insights. The overall response rate in that study was 39 percent, but, broken down by insertion location, 41 percent of patients with near-loop insertions responded, while only 25 percent of patients with far-loop insertions did.
Heymach said that molecular modeling indicates that far-loop mutations cause a greater disruption in the binding pocket that poziotinib fits into. While this putative mechanism for poziotinib is not automatically generalizable to other drugs, the possibility that other EGFR inhibitors under development may impart variable benefits to patients based on where their EGFR exon 20 insertion occurs is something that should not be ignored.
"We have to be more precise in how we think about these patients," said Heymach. "Going forward, as new drugs are studied for exon 20 insertions, the studies should take into account the specific insertion location, whether it's in the near loop or the far loop, because they may respond differently to treatment."
Heymach said that his group is "actively studying" other drugs for the same effect related to EGFR exon 20 near- and far-loop insertions.
Although the poziotinib study was investigator-initiated, it was also partially funded by Spectrum. Heymach said that Spectrum is "aware" of the data and that focusing on a narrower subgroup would be a regulatory consideration as the company moves forward in its bid for market approval. A Spectrum representative said the company can't comment on the investigator-initiated study because it is currently engaged in development activities for poziotinib.
"This is an important result," said Zofia Piotrowska, a medical oncologist at Massachusetts General Hospital in Boston, about the study by Heymach and colleagues. "But we have to interpret [the findings] with some caution."
Despite the availability of new targeted therapies for NSCLC patients with EGFR exon 20 insertion mutations, Piotrowska noted that it's still a challenge to get oncologists to recognize these patients as a distinct subgroup and treat them differently than those with classical sensitizing EGFR mutations. In this environment where awareness is lacking, it may be especially difficult to get oncologists to be cognizant of different subtypes of exon 20 insertions that may be meaningful for treatment response, she suggested.
Piotrowska said in theory if it's known that patients have near- or far-loop insertions, those with near-loop insertions could be given poziotinib or a drug like it, while those with far-loop insertions could be spared the toxic side effects of drugs they're unlikely to benefit from. In fact, poziotinib's development program has shown that a high proportion of patients experience diarrhea, skin rash, and other adverse effects and 72 percent of patients require dose reductions due to toxicities.
However, before the field can integrate testing to more precisely separate responders from non-responders using EGFR exon 20 insertion location, Piotrowska said, "we really have to make sure we have broad testing and broad recognition of these mutations as a unique entity."
Once that awareness is achieved, Piotrowska said that the Rybrevant results hint that near- and far-loop differences are not just a fluke related to a single drug. "In the future, hopefully we will sub-classify these not just as exon 20 insertion mutations, but also perhaps as a near-loop exon 20 mutation or far-loop exon 20 mutation and tailor therapy more precisely in that way."
Takeda has not reported any differences between near- and far-loop insertions for Exkivity in EGFR exon 20 insertion-mutant NSCLC and declined to comment for this article. A representative from Janssen said, "The CHRYSALIS results showed responses across all subgroups of patients with non-small cell lung cancer and EGFR exon 20 insertion mutations, and the current development plan for Rybrevant continues to enroll all patients with EGFR exon 20 insertion mutations," but did not specify whether the company will collect data on near- versus far-loop insertions.
Other drugs in development for EGFR exon 20 insertion-mutant NSCLC include Cullinan Oncology's CLN-081 and Dizal Pharmaceutical's sunvozertinib. At the American Society of Clinical Oncology's annual meeting last month, Cullinan reported results from a Phase I/IIa dose escalation and expansion trial showing a 38 percent rate of partial response and a median duration of response of 10 months, on par with other EGFR inhibitors.
A representative from Cullinan said, "For CLN-081, we have been systematically analyzing data on the relationship between response and other parameters, including insertion location. We will report our findings when they are available."