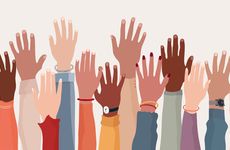 NEW YORK – Genomic Testing Cooperative (GTC) has set aside some of its testing capacity to provide free molecular profiling for underserved cancer patients, including ethnic and racial minorities, LGBTQ individuals, and low-income groups, and is hoping to partner with pharma and others to help grow the program.
Within GTC's recently launched Cancer Disparities program, physicians can nominate a patient who falls into one of these groups to receive free DNA and RNA comprehensive molecular profiling. The Irvine, California-based cancer diagnostics laboratory will allot 5 percent of its annual testing volume for the program, which amounts to testing for between 60 and 80 patients. To increase the number of tests offered, GTC is focusing on partnering with pharma and has also set up a fund for others to donate to the program. The group has not yet disclosed any pharma partners.
GTC, launched in 2018, operates a cooperative business model with the goal of improving access to next-generation sequencing performed within its network of labs. Either GTC partners with large health systems or hospitals and brings its NGS capabilities in house, or GTC joins up with smaller hospitals so they can send patients' samples to its central lab in California.
Maher Albitar, CEO and CMO of GTC, hopes the Cancer Disparities program will help ease access to genomic profiling for cancer patients. The high cost of comprehensive molecular profiling and insurer requirements often keep testing out of reach for those who are uninsured or underinsured.
"As a diagnostic company, what we do is provide the test and let the physicians sit down with the patients and look at the molecular abnormality and decide what options the patient will choose," Albitar said, adding that if molecular testing identifies predictive biomarkers, it can increase the treatment options for patients, whether it is a targeted treatment, immunotherapy, chemotherapy, or a clinical trial.
Without access to testing, however, patients have no chance to be matched with a personalized therapy or a clinical trial based on their tumor biomarkers, and will likely go on standard chemotherapy instead. Albitar noted that it's not uncommon for patients to decline chemo because of the side effects, especially if they don't have the flexibility to take time off from work or put off home responsibilities while they are sick from treatment.
Patients who lack insurance or are underinsured can also decline genomic testing if they have to pay out of pocket. When physicians recognize that a patient should receive genomic testing but cannot afford it, they can nominate them for GTC's Cancer Disparities program by filling out a form, which asks questions about race, ethnicity, income level, disability status, and sexual orientation. GTC has said it is following HIPAA regulations with the patient information submitted in the forms and all identifiable information will remain confidential. GTC will cover charges, co-pays, co-insurance, and deductible amounts for the testing that would normally be owed by patients in the program.
Patients do not need to meet all of the criteria listed on the form to receive a test. Any patient who falls into one of the underserved groups and lacks insurance coverage will be eligible, according to GTC. Patients with any stage of disease are also eligible for the program. Even though currently a limited number of patients will receive the free tests that GTC has set aside, a spokesperson for the company said that it hopes it will be able to quickly expand the program with the help of pharma partners and donations and not have to turn away any qualifying patients.
Patients who qualify for the program will be sequenced on either GTC's NGS panel for solid tumors or its test for hematologic cancers. The solid tumor test analyzes 434 genes, and the hematology test evaluates 177 genes for cancer-associated abnormalities. GTC will also help physicians interpret the test results and provide a list of clinical trials that the patient could join.
Beyond providing no-cost testing, GTC will also collect anonymized data on patients' demographics, cancer type, and their cancers' genomic profile and make that data available for research. This data can be useful in research to home in on best responders to oncology treatments.
The data will be available for free to academic researchers, NIH-sponsored researchers, and nonprofit research organizations. GTC will also share the data generated through the program with pharma partners that want to use it to advance science and develop new therapies. GTC stressed that there will be no cost to access its data, and it will not be used to generate revenue.
"Our goal is to collect this data and make it available," Albitar said. "Hopefully, if we have enough cases and enough details about their mutations, we can have a better understanding of what distinguishes certain groups of people, especially those who are less fortunate."
A 2016 study in JAMA Oncology analyzed more than 5,000 tumor tissue samples that were sent for sequencing and found they were overwhelmingly white, with only 12 percent from Black patients, 3 percent from Asian patients, 3 percent from Hispanic patients, and less than 0.5 percent from patients of Native Hawaiian, Pacific Islander, Alaskan Native, or American Indian decent.
The study also found that there were enough samples for all tumor types from white patients to detect a 10 percent mutational frequency. In all other racial ethnicities and tumor types, only Black patients with breast cancer had enough samples to determine group-specific mutations with 10 percent mutational frequency. Not meeting that 10 percent threshold makes it difficult to generalize clinical studies across diverse populations and determine which mutations are common among racial minorities, the researchers said.
Another analysis, published in 2019, explored the genetic differences among cancer patients of different races and geographic locations. In one example of men of African descent with prostate cancer, researchers found they had little overlap with the genetic markers found in men of European or Asian descent.
While GTC's program only provides free testing, the company hopes to bring on pharma partners who can recruit patients tested under this program into their precision drug trials, so they have a chance to receive investigational precision oncology treatments.
Invitae is another genetic testing company that has launched a number of sponsored free testing programs with pharma partners, which serves the dual goals of advancing access to genetic tests while helping advance drug development research. Last year, for example, Invitae teamed up with Pfizer on a program to expand BRCA1/2 test access to advanced breast cancer patients in six countries. Pfizer, markets a PARP inhibitor for BRCA1/2-mutated advanced cancer, talazoparib (Talzenna), and is paying for testing within the program. The free testing program benefits the drugmaker by identifying patients eligible for its drug and gives it access to anonymized data for further research. The program, in turn, improves test access in countries that lack it.
Albitar believes that GTC's program may also help pharma companies overhaul their efforts to recruit more diverse patients in clinical trials. Drugmakers tend to partner with large academic centers to run clinical trials, but minorities and otherwise underserved patients often don't have the same access to these centers of excellence.
Since GTC often partners with smaller oncology practices to provide NGS analysis through its co-op model, Albitar believes his company can help drug developers make inroads in the community setting and identify a more diverse population for their studies.
"These community laboratories and community practice oncologists are afraid of sending out a patient or patient sample because the sample may disappear or the patient may not want to travel to a centralized academic center," Albitar said. "The way we work with them is like they are part of the organization. We support their local laboratories, we support local hospitals, and are helping them work as if they are academic centers."