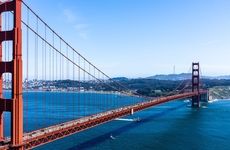 SAN FRANCISCO - The 38th annual JP Morgan Healthcare Conference kicked off on Monday with several life science tools, molecular diagnostics, pharmaceutical, and biotech companies presenting before thousands of investors. Below are brief reports on the presentations covered by our team at the conference and in our offices in New York.
---
Agios Pharmaceuticals
Ivosidenib (Agios' Tibsovo) is expected to rake in $105 to $110 million in revenue by year end, said Agios CEO Jackie Fouse. 
Last May, the US Food and Drug Administration approved the supplemental new drug application for ivosidenib as a monotherapy for newly diagnosed adult patients with IDH1-mutated acute myeloid leukemia who are ineligible for chemotherapy.Now, the company wants to file a supplemental new drug application for previously treated cholangiocarcinoma — a rare cancer of the bile duct system — with an IDH1 mutation. 
The company is also hopeful about ivosidenib's performance in acute myeloid leukemia patients who have mutations in this gene. Last December, a Phase I/II study investigatingivosidenib combo therapy with azacitidine in the first-line setting for IDH1-mutant acute myeloid leukemia reported out a complete response rate of 61 percent. The median duration of response had not been reached at that time, and the company expects to continue seeing a strong duration of response for the drug. The randomized Phase III AGILE trial for this combination is currently enrolling patients. It's expected to enroll up to 392 patients by the end of this year. 
Additionally, Agios expects to finish enrolling its Phase I trial to investigate ivosidenib for relapsed or refractory AML and other IDH1-mutated hematologic malignancies and myelodysplastic syndromes by year end. 
Clovis Oncology
Clovis CEO Patrick Mahaffy provided updates on the company's leading and upcoming products. Rucaparib (Clovis' Rubraca) is expected to bring in between $142 million to $143 million in global sales last year. Despite falling short of investors' revenue expectations, Mahaffy announced that the company has already taken steps in early January to reduce their outstanding convertible debt by $124 million. 
Clovis is also working to expand the adoption of rucaparib and is in the midst of launching the drug in Europe. The company filed a supplemental new drug application with the US Food and Drug Administration for BRCA-mutated prostate cancer last November and submitted data from the Phase II TRITON2 trial. A Phase III TRITON3 trial is now enrolling patients with germline or somatic BRCA and ATM mutations whose tumors have progressed on androgen receptor-targeted therapy and have not yet received chemo in the castrate-resistant setting. The primary endpoint to be evaluated will be radiologic data showing progression-free survival. This study will serve as confirmation data if the TRITON2 study receives accelerated approval. 
Concurrently, in late 2019, the company initiated the Phase II LODESTAR tumor-agnostic basket trial to evaluate rucaparib as a monotherapy across solid tumors with mutations in homologous recombination repair genes. The primary cohort will be assessed for mutations in BRCA1, BRCA2, PALB2, RAD51C, RAD51D. The exploratory cohort will be evaluated for mutations in BRIP1, BARD1, FANCA, NBN, RAD51, and RAD51B. The primary endpoint will be the overall response rate. If outcomes are positive, Clovis anticipates filing a supplemental new drug application for the indication in 2021. 
Based on preclinical data supporting the enhanced activity of VEGFR and PARP inhibitors in combination, Clovis is now enrolling patients with advanced ovarian cancer in a study of rucaparib plus lucitanib. 
Last September, Clovis and 3B Pharmaceuticals GmbH (3BP) entered into a global licensing and collaboration to develop FAP-2286, a peptide-targeted radionuclide therapy and imaging agent that targets the fibroblast activation protein alpha (FAP), which is highly expressed in many epithelial cancers, including more than 90 percent of breast, lung, colorectal, and pancreatic carcinomas. Clovis wants to investigate FAP-2286 in different solid tumors and plans to file an investigational new drug application for the compound in the second half of 2020. 
Mirati Therapeutics
Mirati raised $324.1 million in a public offering of common stock last week that will cover expenses related to the preclinical development of its KRAS G12C inhibitor MRTX849 and the clinical development of its immunotherapy sitravatinib, as well as other programs, according to CEO Charles Baum. 
Baum provided an update on MRTX849 for the treatment of KRAS G12C mutated cancers. Last year in Q4, early Phase I/II data showed that MRTX849 was active and well tolerated. The company has since moved forward with the 600 mg (BID) dose in an expansion phase. 
This is also a basket study evaluating MRTX849 in a number of solid tumors. Of the KRAS G12C-positive cancers, non-small cell lung cancer patients responded best to MRTX849, with three out of five patients responding. In Baum's view, based on preclinical data, this indication has the best chance of success as a single agent in a single-arm registrational study. Baum expects the Phase II registrational trial for single-agent NSCLC study to start in the first half of 2020. 
The drug has also shown some activity in one out of two colorectal cancer patients. Though it's early days for this agent, the company also sees potential in pancreatic cancer based on preclinical data. 
Outside of single-agent trials, Mirati is also looking to explore combination therapies. Based on the knowledge that KRAS G12C-positive tumors respond to checkpoint inhibitors, Baum highlighted the combination of MRTX849 and PD-1 inhibitor pembrolizumab (Merck's Keytruda) in NSCLC as promising. Preclinical data has shown to date durable, complete responses in the first-line setting. In colorectal cancer, Mirati is looking to study MRTX849 with the EGFR inhibitor cetuximab (Lilly's Erbitux). Additional opportunities include studying MRTX849 in combination with a CDK 4/6 inhibitor for NSCLC and CRC, and studying MRTX849 with a SHP2 inhibitor from Novartis. The combination arms are expected to kick off in the first half of 2020. 
Merck
Merck CEO Kenneth Frazier said there are still a lot of market opportunities for its top-selling immunotherapy pembrolizumab (Keytruda), sales for which in Q3 2019 grew 62 percent year over year to $3.1 billion. "We're in the early middle innings with Keytruda … maybe [in the] beginning of the fourth inning," Frazier said. "But remember, every inning is different, and a lot more runs get scored in some innings than others. We think there are lots of runs still to be scored in these particular situations." 
Pembrolizumab has been approved for 23 indications in 15 tumor types in the US. "The next really important piece of information is in the breast cancer setting," said Roger Perlmutter, president of Merck Research Laboratories. At the European Society of Medical Oncology's annual meeting last year, researchers presented data from KEYNOTE-119 looking at pembrolizumab in metastatic TNBC and KEYNOTE-522, investigating the drug in both the neoadjuvant and adjuvant settings in newly diagnosed, non-metastatic TNBC. 
In the latter study, TNBC patients receiving neoadjuvant pembrolizumab and chemotherapy had a pathologic complete response rate of 64.8 percent compared to 51.2 percent for those on placebo plus chemotherapy. "We know from prior studies that pathologic complete response correlates with good outcomes, but the next piece of it will be a deeper look at event-free survival in that patient population," Perlmutter said, estimating that the event-free survival read out will come in the second half of 2020. 
Frazier said that the company also has a "long runway" in China in terms of growing the market for its top revenue earners, such as pembrolizumab and its Human Papillomavirus 9-valent vaccine (Gardasil), which protects against certain cancers in men and women. These two drugs are driving the growth in the Chinese market, he said, "where the self-pay market is a substantial one." 
Guardant Health
Guardant Health is in the early innings of adoption within the advanced cancer market, its CEO Helmy Eltoukhy said Monday, although a recent local coverage determination for the firm's Guardant360 liquid biopsy test for advanced cancer patients should lead to significant revenue growth for the company.
The administrative contractor for the Medicare Molecular Diagnostics program, Palmetto, recently expanded its LCD for Guardant360 across a dozen solid tumor types, effective Feb. 3. The move makes the test the first and only liquid biopsy assay to be covered for use across most solid tumors, according to Guardant. 
The majority of the 700,000 patients that could benefit from using the Guardant360 test don't yet receive genomic testing, so the test has only begun to penetrate its total addressable market. The test, the firm's first product, presents a $6 billion opportunity, Eltoukhy said, adding that the total number of lives covered by the test has increased from 115 million a year ago to 170 million.
However, the test is only one among a pipeline of products that Guardant is developing on its liquid biopsy diagnostic platform.
The platform "will serve as a critical foundation in transforming cancer management across the continuum of care, potentially unlocking a greater than $50 billion dollar market opportunity," Eltoukhy said on Monday. "We believe that liquid biopsies could be at the center of transforming cancer care by serving as a driving force to unlock [data normally locked inside tissue] and vastly shorten product development cycles," he said.
The future test in development, Lunar-1, a molecular residual disease assay, may address the needs of early cancer patients and provide recurrence monitoring for 15 million cancer survivors, providing Guardant with a $15 billion addressable market, Eltoukhy said.  
In association with Lunar-1 liquid biopsy assay, Guardant announced on Sunday that it is partnering with NRG Oncology to initiate a randomized trial called NRG-GI005 COBRA.
NRG Oncology is a National Cancer Institute-funded national clinical trials network group that conducts clinical and translational research. In the trial, investigators will seek to validate the clinical utility of the Lunar-1 assay as a biomarker test for selecting which patients with Stage II colon cancer need adjuvant chemotherapy.
"COBRA is a prospective study that will enroll over 1,400 Stage II colon cancer patients, [which has been established] to systematically determine if detection of ctDNA using Lunar-1 post-surgery, followed by adjuvant treatment, can lead to better outcomes than active surveillance alone," Eltoukhy said.
Its Lunar-2 program "will potentially unlock a $30 billion screening opportunity for tens of millions of asymptomatic individuals with a simple blood test for early detection of cancer," he added.
Linked with Lunar-2 validation, Guardant has kicked off a 24-month, prospective colorectal cancer screening study, called ECLIPSE, which will enroll around 10,000 individuals between 45 and 84 years old, who are at average risk of colorectal cancer. The study will evaluate the Lunar-2 circulating cell-free DNA test's ability to detect colorectal cancer in average risk patients. "If successful, ECLIPSE will play a pivotal role in a potential [US Food and Drug Administration] submission and support coverage by CMS," Eltoukhy said.
Early on Monday, Guardant said that it is collaborating with Amgen to develop and commercialize a global blood-based companion diagnostic test for the pharmaceutical firm's investigational oral therapy AMG 510, which inhibits KRAS G12C mutant protein. 
Under the terms of the agreement, Guardant will pursue approval of its Guardant360 CDx assay as a companion diagnostic to AMG 510 in metastatic non-small cell lung cancer patients with the KRAS G12C mutation. This will include seeking pre-market approval for the Guardant360 CDx assay from the FDA, and approval from the Japan Pharmaceutical and Medical Device Agency as well as a CE mark in Europe.
Eltoukhy said Guardant anticipates working with Amgen to support diagnostic test filings for NSCLC in the US, Europe, and Japan.
Myriad Genetics
There are many ways that precision medicine can help eliminate wasteful spending in healthcare, Myriad Genetics CEO Marc Capone said.
Health systems can benefit by finding patients early on who are at high risk of disease; by contributing to the early diagnosis of disease when treatment costs are lower; by identifying low-risk patients who can forego treatment; and by guiding appropriate therapy selection, he said.
Myriad's 35-gene myRisk Hereditary Cancer panel and its riskScore breast cancer risk prediction tool have a combined total addressable market of $2.5 billion, according to the company's investor presentation.
The firm plans to make its riskScore PRS testing available to women of European ancestry who test positive for mutations in breast cancer genes, as well as the mutation-negative population to whom it already markets this analysis. This could potentially change the risk that is assigned to certain women, and in turn, the implications for their oncologic and other medical care.
The riskScore test looks "across the genome at select SNPs and combines those with a family history modeling tool to provide a patient's risk for developing breast cancer when she tests negative for a mutation in one of the 35 genes that we test on the myRisk panel," Capone said.