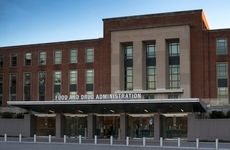 NEW YORK – Through a new pilot program, called Project Facilitate, the US Food and Drug Administration plans to make it easier for oncologists to request access to investigational drugs for their seriously ill patients.
The project coincides with the growing use of genomic tools in cancer to identify precision treatments for patients. According to Wake Forest School of Medicine's Wei Zhang, oncologists are increasingly ordering sequencing-based tests that guide treatment decisions. These tests sometimes point to investigational drugs that could target alterations found in patients' tumors.
In such cases, particularly when advanced cancer patients are otherwise out of options, oncologists have to apply for expanded access or compassionate use of the investigational treatment. Getting access to investigational drugs would "complete the loop for precision oncology," Zhang said.
However, oncologists largely view the application process for these programs as burdensome. To ease the process, the FDA recently announced Project Facilitate to help oncologists with the application process.
Oncologists and other experts said that the program may help healthcare professionals — particularly ones who are not at academic medical centers or who have limited or no experience with clinical trials — find their way through the expanded access process, though they noted that getting FDA approval is only one part of the process.
"I'm happy that the FDA is trying to help in any way they can. But I am not sure whether or not that's going to simplify the process since there [are] so many other parts of it beyond just the FDA component," said David Einstein, a medical oncologist specializing in genitourinary cancers at Beth Israel Deaconess Medical Center.
Project Facilitate may further generate needed data on why some applications are denied, but also the project underscores a tension between expanded access programs and clinical trials.
Applying for access
To gain access to such investigational drugs, physicians have to get the OK from both the company that makes the drug as well as the FDA. To qualify for expanded access, patients have to have a serious or life-threatening disease, have exhausted all approved treatments, and be unable to participate in a clinical trial. Additionally, the risk of taking the drug cannot exceed that of the disease. If those criteria are met, the patients' doctors have to submit an investigational new drug filing, but for a single patient rather than for a full-blown clinical trial.
Like a clinical trial, this, too, has to go through an institutional review board, and informed consent paperwork has to be drawn up for the patients.
According to the FDA, it approves the vast majority — often more than 99 percent — of the requests it gets, but the process of applying can be daunting.
"It is an immense project, because you're creating a clinical trial for one person," said Einstein, who wrote an essay that appeared in the Journal of Clinical Oncology last October about his experience seeking expanded access for a patient. "The challenge there is that you're really trying to use an apparatus that is not at all designed for that."
Similarly, a survey of 132 pediatric oncologists that appeared last year in Pediatric Blood & Cancer — more than half of whom said they had applied at some point for expanded access to an investigational drug — found that the respondents viewed both pharmaceutical companies and the FDA as barriers to expanded access.
In particular, the respondents noted that the administrative burden of applying was large, and 83 percent of respondents thought that a support service that helps with paperwork, education, and more would be helpful.
Some institutions and groups do provide some support. At Duke School of Medicine, Kristen Foss and her colleagues in the regulatory affairs office help guide clinicians there through the expanded access application process. Meanwhile, Elena Gerasimov at Kids v Cancer, a Washington, DC-based non-profit focused on pediatric cancer research, developed a Compassionate Use Navigator that also provides instructions and help on applying for expanded access.
According to Foss, her office has been fielding more expanded access requests. In 2017, it received an average of 1.6 requests per month, while that increased to 2.8 requests a month last year and to 3.6 requests per month so far for 2019.
Facilitating access to investigational drugs
Into this mix, the FDA has recently announced Project Facilitate, a pilot program it has begun to help oncologists as they make their way through the expanded access process. According to an FDA spokesperson, Project Facilitate is a call center that serves as a single point of contact between physicians and FDA oncology staff. FDA staff there can help physicians fill out the needed paperwork and otherwise act as helpers for the process.
"Project Facilitate is part of the FDA's continued commitment to expanded access, and we hope that this pilot program will simplify the process for oncologists and benefit patients," FDA said in an emailed statement.
At a public workshop that took place in May prior to the announcement of Project Facilitate, Norman Sharpless, the acting FDA commissioner and former director of the National Cancer Institute, noted that not all oncologists or healthcare providers have the resources or expertise to navigate the single-patient investigational new drug (IND) process, which he said many assume is cumbersome. At the same meeting, Richard Pazdur, director of the FDA's Oncology Center of Excellence, likened the program more to a concierge service.
"I'm confident that Project Facilitate will clarify the single patient IND process and help facilitate access to investigational oncology drugs in a more streamlined manner," Sharpless said at the workshop.
Project Facilitate is also tied into the Expanded Access Navigator developed by the nonprofit Reagan-Udall Foundation for the Food and Drug Administration. That web resource provides users with details about navigating the expanded process and it now includes listings of expanded access programs that have been registered with ClinicalTrials.gov, which it says will help physicians uncover investigational drugs and learn about companies' expanded access policies.
"[Sharpless] understands all the frustrations and difficulties in making precision oncology to benefit more patients," Wake Forest's Zhang wrote in an email to Precision Oncology News. "This Project Facilitate aims to remove some hurdles in this process."
He added that he expects the number of expanded access requests to increase as the process is streamlined, as he said it would to ease the burden for oncologists who often face burnout trying to get access to drugs for their patients.
It also underscores to Kids v Cancer's Gerasimov the FDA's commitment to expanded access. "It eliminates any doubt that FDA is dedicated to helping patients get access to unapproved drugs for cancer," she said.
But, in particular, the program may benefit oncologists outside of academic medical centers, such as those with community practices who don't have the resources or support that Duke's Foss, for instance, provides to clinicians.
"I could imagine Project Facilitate helping especially oncologists outside of academic centers to access the single patient INDs," Beth Israel Deaconess' Einstein added, though he noted he's "not sure that it's going to change the process much at academic centers with existing clinical trial programs."
Foss noted that the support she and her colleagues offer is rare. "Places that aren't big academic centers, doing a lot of clinical research like Duke, they're definitely not going to have this kind of support to help with expanded access and [are] not going to be familiar with dealing with the FDA at all," she said.
Still, she said that though she thinks Project Facilitate will be helpful for such oncologists, a challenge will be to ensure they know about the FDA resource.
Biopharma obstacles
While many clinicians identify the FDA as a stumbling block to getting expanded access to investigational drugs, pharmaceutical companies have also been highlighted as a hurdle. Gerasimov noted that some companies have expressed concerns that expanded access could negatively affect their ability to get an eventual approval from FDA, if, for instance, a patient has an adverse outcome.
With Project Facilitate, Gerasimov said, some of those concerns from companies could be allayed since FDA could help with the paperwork and in reviewing the medical justification of the drug's use. "I am personally very hopeful that that will have a big impact on the ability of patients to access investigational drugs," she said.
Another facet of the FDA's Project Facilitate program is to collect data on expanded access requests. For instance, the FDA spokesperson said that the agency would be able to follow up on individual requests and determine how many patients eventually received the requested investigational drugs and, if they did not, why.
More data on such requests would be welcome, Foss said. "I think definitely the more numbers you can have, the better you can get a sense for what's going on in this space," she added.
Gerasimov said, for instance, that knowing why a request was denied could be helpful. She noted that small biotech companies just might not have the resources to handle the requests or just might not have a supply to provide. "If we know what's happening, we can be taking steps to solve the problem," she said.
Foss further said that more data on outcomes and how patients fared — which her office does for requests it fosters — on the investigational drugs would also be beneficial. This type of data would also be welcome for precision oncology drugs that target exceedingly rare tumor markers and are hard to study in traditional trials.
Additionally, the FDA noted in a statement that the data it plans to collect could help "determine how the process is benefiting patients and healthcare professionals and that it "could assist in encouraging sponsors to open clinical trials to study drugs for additional indications."
Unrealistic expectations?
But Einstein also voiced worries about expanded access itself, especially in light of recent pushes to expand right-to-try laws. In 2018, the US Congress passed the Right to Try Act, which authorized the use of unapproved, experimental treatments for terminally ill patients and increased protections for physicians and companies that provide those drugs.
"My concern with expanded access programs is that they might create unfair expectations and pressure on patients who are nearing the end of their lives," he said. "Instead of focusing on maximizing the quality of life in their remaining time, they might feel pressure … to try unapproved therapies with the idea of not giving up the fight."
Critics of precision oncology, for example, argue that although there is hype that molecularly informed treatments improve survival, the evidence shows that the benefit is more limited. Einstein, for instance, noted that with unapproved treatments, there is a lower probability that that treatment will be beneficial. Many drugs falter during the clinical trial process, as only about a third move on from Phase II testing, and then about a quarter of those pass Phase III testing.
Still, many patients and physicians have bought in to the excitement, critics say, and push for precision treatments based on scant evidence that these off-label or investigational approaches would improve outcomes without causing serious side effects.
At the same time, Einstein noted that it is harder to generate data from single-patient INDs that will help future patients and that there should be a greater emphasis on clinical trials to advance knowledge.
"I'm sure most people in the oncology community would agree that expanded access shouldn't replace clinical trials," he said. "Let's really focus our efforts on making sure that trials are open to more patients by reducing unnecessary eligibility criteria [and] expanding trials into the community."