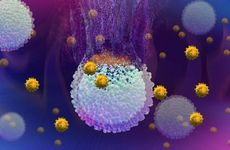 This story has been updated to clarify Benoit Rousseau's comments about Keytruda's TMB-based tissue-agnostic approval.
NEW YORK – Amid mounting data suggesting that certain advanced solid tumors don't benefit from pembrolizumab (Merck's Keytruda) despite having high tumor mutational burden (TMB), more and more oncologists are starting to question whether the US Food and Drug Administration was too hasty in granting accelerated approval to the tissue-agnostic indication.
Two recent publications — one a large, retrospective analysis using The Cancer Genome Atlas (TCGA) data published in Annals of Oncology last week and the other a New England Journal of Medicine correspondence from leading researchers at Memorial Sloan Kettering this Wednesday — typify the current arguments against maintaining the accelerated approval. Central to both papers is evidence that only some patients with TMB-high tumors, as defined by the universal cutoff of 10 mutations per megabase, derive a survival benefit from checkpoint inhibition versus their TMB-low counterparts.
This coming June will mark a year since pembrolizumab won accelerated approval for patients with any advanced or metastatic previously treated solid cancer whose tumors harbored at least 10 somatic mutations per megabase. There were oncologists who criticized Merck's pivotal study and the FDA's approval from the start and cautioned that the 10 mutations per megabase cutoff would lead to overutilization and identify too many cancer patients unlikely to benefit from immunotherapy. Others were more sympathetic, recognizing that the approval would make another option available to patients who essentially had no other options. 
In recent months, the chorus of doubt over the merits of pembrolizumab's tissue-agnostic approval has amplified, compounded by a steady stream of published research bolstering both sides of the argument. The side arguing that the FDA's decision to approve Merck's anti-PD-1 therapy for a tumor-agnostic patient population based on a single TMB cutoff was too broad seemed to crescendo this week, when the NEJM on Wednesday published a letter signed by eight researchers.
The letter, penned by first authors Benoit Rousseau and Michael Foote of MSK, also bears the signature of Luis Diaz, who was one of the investigators behind Merck's first tumor-agnostic pembrolizumab approval in 2017 for microsatellite instability-high or DNA mismatch repair deficient (dMMR) cancers. As such, Diaz, Rousseau, Foote, and their co-authors are not inherently opposed to the notion of tissue-agnostic, biomarker-based drug development; if anything, they encourage this direction. But because tissue-agnostic drugs by definition will be broadly utilized, they also feel it is that much more important to use a reliable biomarker that predicts who will respond. According to these oncologists, TMB is just not that biomarker.
Not the right biomarker
"More and more people believe that we can get to [tissue-]agnostic biomarkers," Rousseau said. "The problem is how you define those biomarkers. TMB is not equal in all tumor types, clearly." TMB, he said, unlike mismatch repair status or NTRK fusions (biomarkers that have led to tissue-agnostic drug approvals), isn't driving the tumor. Rather, he said TMB is usually reflecting biomarkers that are actually driving the tumor.  
Oncologists are currently debating the specific role of TMB in eliciting an immune response. Razelle Kurzrock, director for the Center for Personalized Cancer Therapy at the University of California San Diego, maintains that TMB itself is the reason for improved response. "The number of mutations, not the reason for the high number of mutations [such as microsatellite instability] drives the outcomes," Kurzrock said, explaining that the biology is such that the high number of mutations "permit the reawakened immune system post-immunotherapy to recognize the tumor."
But in their NEJM correspondence, Rousseau and colleagues argue that TMB is not a reliable biomarker in and of itself and assert that the FDA's accelerated approval of pembrolizumab's tissue-agnostic indication is too broad, and they reported data showing that some patients eligible for pembrolizumab under the new tissue-agnostic approval will not derive any benefit.
"The current FDA approval granted on the basis of tumor mutational burden may be too broad, and immune checkpoint inhibitors should be considered in the context of the cause of the high tumor mutational burden and not based solely on an absolute threshold," the authors wrote. "This approval, given purely on the basis of response rate, also neglects more meaningful clinical endpoints, including survival and quality of life, and slows the development of more effective therapies for this patient population."
The MSK researchers' argument is rooted in several factors. For one, the FDA based its accelerated approval on data pairing TMB status with radiographic response with pembrolizumab, not overall survival, which is the gold standard in terms of treatment outcomes. Additionally, using data from cancer patients treated at MSK, the researchers showed that the responses seen with immune checkpoint inhibitors were largely being driven by those with dMMR or pol-d tumors, biomarkers that cause tumors to accumulate numerous mutations but that predict immunotherapy response on their own.
In other words, tumors may cross the 10 mutations per megabase threshold for high TMB for different reasons — due to mismatch repair deficiency, mutations in POLE or POLD1, or extensive carcinogenesis, for instance — and controlling for these factors is vital to discerning whether TMB-high status, in and of itself, is predictive of immunotherapy benefit.
"When you look in detail at the mechanism leading to high TMB, in fact, everything is related to DNA repair defects," Rousseau said. "[For] mismatch repair proficient or microsatellite stable patients, without any clear mechanism leading to high TMB, you will have no benefit at all."  
To demonstrate this, the researchers first assessed immune checkpoint inhibitor responses among 137 colorectal cancer patients treated at MSK and tested on the MSK-IMPACT next-generation sequencing panel. They found when they looked at all patients that TMB-high (defined as at least 10 mutations per megabase) did indeed show an association with prolonged overall survival. When researchers focused only on mismatch repair proficient (pMMR) tumors, however, the overall survival difference between TMB-high and TMB-low cancers vanished.
They extended this research beyond colorectal cancer, looking at a cohort of 1,661 patients across cancer types. In the larger cohort — again looking solely at pMMR cancers — they only saw overall survival improvement by TMB status in head and neck cancers, non-small cell lung cancers, and melanoma (all of which are cancer types with strong associations with environmental carcinogens). Among the pMMR and pol-d-proficient patients from the other 10 tumor types they looked at, there was no improvement in overall survival between TMB-high and TMB-low patients treated with immunotherapy.
Notably, researchers considered patients treated with different immune checkpoint inhibitors, not exclusively with pembrolizumab. However, Rousseau and colleagues believe their study results are still informative for pembrolizumab's tissue-agnostic utilization.
The key here, Rousseau said, is that pembrolizumab is already approved for patients with dMMR cancers, and there is evidence supporting pol-d mutations as biomarkers of response to immunotherapy, too. Accordingly, it's likely that the TMB-high pembrolizumab accelerated approval is driven largely by cancer types for which pembrolizumab is already an option. Those pMMR, TMB-high patients for whom pembrolizumab became an option with the tissue-agnostic approval in June 2020, may not derive much benefit from their new option, he reflected.
Rousseau pointed out that there was a sub-analysis in the paper from Merck's Keynote-158 that excluded MSI-high patients. But after excluding those patients, the remaining responses to pembrolizumab were observed largely in small cell lung cancer patients, for whom immunotherapy benefit is rooted in mutations caused by smoking. Small cell lung cancer patients, of note, made up a plurality of the TMB-high patients in the Keynote-158 dataset on which the FDA approval was based.
In this sub-analysis, TMB-high endometrial cancer patients who weren't MSI-high, also benefitted from pembrolizumab, but Rousseau suspects those responses are likely driven by pol-d, which correlates with extremely high TMB.
Rousseau also criticized Merck for selectively including tumor types that are likely to be immune-responsive in Keynote-158 and excluding tumor types that are immune-resistant. "It was dangerous to include in this approval the patients with the most common tumor types like breast, prostate, or colorectal … that are typically immunoresistant tumors," Rousseau said. "These patients will get access to immunotherapy just based on the threshold, and we don't have a clue about that at the moment."
UC San Diego's Kurzrock disagrees with the premise of the NEJM correspondence, particularly the idea that TMB doesn't intrinsically correlate with survival benefit. Kurzrock pointed out a paper of her own, published in Cancer Immunology Research in 2019, that found a progression-free survival benefit among TMB-high microsatellite stable patients versus TMB-low microsatellite stable patients treated with pembrolizumab, and although she highlighted the higher TMB cutoff threshold of 20 mutations per megabase used, the benefit was significant: TMB-high microsatellite stable patients lived a median of 26.8 months without their cancers progressing versus 4.3 months among TMB-low microsatellite stable patients. Kurzrock also raised concerns about the size of the patient cohorts included in the NEJM paper. "The number of patients is so small that the statistics could be easily biased," she said.
While Rousseau acknowledged that his MSK study warrants further validation in a larger group of patients, and that it also did not include prostate cancer, he cited the findings of the large TCGA retrospective analysis published last week out of MD Anderson, in which the researchers, led by Daniel McGrail, assessed data from over 10,000 cases across 31 cancer types treated with immune checkpoint inhibitors. In this study, the authors found that TMB-high failed to predict immunotherapy responses in gliomas, prostate cancers, breast cancers, and "other tumor types where a biomarker to optimize patient selection is most urgently needed." McGrail and colleagues urged "strong caution in using TMB as a predictive biomarker for [immune checkpoint blockade] therapy in a pan-cancer fashion across all solid cancer types."
In an effort to home in on a root cause separating the tumor types for whom TMB-high does and does not predict for immunotherapy response, McGrail and colleagues highlighted the fact that some, but not all, cancer types have a correlation between neoantigen load and CD8 T-cell infiltration, and that this positive correlation goes hand-in-hand with the ability of TMB-high to predict for immunotherapy response.
The issue, they argued, was that only about a quarter of all new cancers in TCGA fit this bill, and that it was more common for the neoantigen load-CD8 T-cell infiltration correlation to be negative. The FDA approval was based on Keynote-158 data from nine tumor types, which collectively account for only 11 percent of new cancer cases diagnosed in the US.
In the conclusion of their paper, McGrail and colleagues summarized that existing evidence does not support the use of TMB-H as a biomarker for immunotherapy treatment in all tumor types.
McGrail believes that the rational solution to this lack of evidence is a push for further research. "As research continues, we hope future studies also include a larger range of cancer types than the rather limited set of nine [cancers] included in Keynote-158," he said. "In particular [they should include] cancers that occur at higher frequency in the general population, such as breast and prostate."
Both McGrail and Rousseau also underscored the challenges with assigning a universal TMB-high cutoff of 10 mutations per megabase to a broad range of cancer types — another criticism that has been percolating since the approval. Indeed, in yet another paper published last month out of MSK — this one in JAMA Oncology — researchers suggested that tumor-specific cutoffs were a better route when it came to predicting immunotherapy benefit versus the universal cutoff.  
Supporting evidence, postmarket commitments
In the face of mounting criticism over pembrolizumab's TMB-based tissue-agnostic approval, Merck stands by the approval's merits, pointing to additional analyses that it believes support the pan-cancer indication.
For example, a retrospective analysis presented last year during the American Association of Cancer Research's annual meeting pooled responses to pembrolizumab monotherapy across 12 different Merck trials and correlated them with patients' TMB status, as assessed with whole-exome sequencing. This analysis did include many of the tumor types left out of the Keynote-158 trial, including breast and prostate cancers. Ultimately, it found a consistent correlation between high TMB and pembrolizumab response — a correlation that was not seen for TMB and chemotherapy response.
However, this WES analysis defined high TMB not as 10 mutations per megabase but as 175 mutations per exome — a threshold that Rousseau pointed out was a significantly lower cutoff. Eric Rubin, Merck's VP of clinical oncology, disagreed and referred to the exome cutoff as equivalent to the 10 mutations per megabase cutoff. The differing assessments further underscore the challenges of harmonizing approaches to both measuring TMB and defining the optimal cutoff.
Additionally, in the WES study, only one out of 11 patients with TMB-high prostate cancer responded to pembrolizumab. A response rate of one out of 11, or 9.1 percent, is a higher response rate than the 6.1 response rate seen in seven TMB-low prostate cancer patients out of 115, but numerically it is only one patient. In a separate exploratory analysis of Merck's Keynote-199 trial of pembrolizumab for patients with metastatic, castration-resistant prostate cancer, there was a patient among those who responded to the drug for over two years who had a TMB-high, mismatch repair deficient (but not MSI-H) tumor.
Rubin pointed to both the AACR WES study and the Keynote-199 analysis, as well as additional studies that he said have yet to be published, as further validating pembrolizumab's tumor-agnostic accelerated approval. "We do have data that TMB enriches in response, including in triple-negative breast cancer, gastric cancer, and renal cancer," Rubin said. "[Although] in some tumor types, the improvement from TMB-high versus TMB-low response rate is greater than others, but in every case, there was apparent benefit."
Rubin didn't put much stock in recent studies urging for tumor-specific cutoffs over a universal TMB cutoff.
"The flaw of the recent paper [on tumor-specific cutoffs in JAMA Oncology] is that they took sort of a strange, contrived, mathematical approach to looking at cutoffs across various tumor types without looking at clinical utility," Rubin said. "They picked their cutoffs purely mathematically, and that really doesn't make a lot of sense from a diagnostic or drug development perspective, because you always want to pick a cutoff where you are taking into account clinical data. We don't think that their approach to setting cutoffs makes much sense or is particularly relevant to our approach toward the TMB-high indication."
Eyes on the FDA
Even as Merck stands by the data backing pembrolizumab's latest tissue-agnostic approval, having garnered accelerated approval for that indication means that the drugmaker will have to submit additional evidence in the postmarket setting to validate the benefit seen in earlier studies. Recently, the FDA has been reviewing the accelerated approvals it has granted to immune checkpoint inhibitors, prompting drugmakers, including Merck, to voluntarily remove certain indications from the market.
The postmarket study attached to pembrolizumab's TMB-based approval stipulates that Merck evaluate "a sufficient number" of patients and tumor types other than lung cancers, MSI-high or dMMR cancers, or melanoma. Merck should include central nervous system tumors that were TMB-high before receiving temozolomide chemotherapy and patients should have TMB levels of at least 10 and less than 13 mutations per megabase. The study should also include at least 20 pediatric patients, but beyond that, the agency does not specify in its publicly posted requirement other tumor types Merck should assess.
This, according to Merck's Rubin, demonstrates an understanding on the part of the FDA that it would take prohibitively long to enroll a study with a statistically significant cohort of TMB-high patients with every major tumor type. "The issue is that, for certain tumor types, finding a patient with a TMB-high tumor is going to be difficult," he said, "because it's just not very common."
Merck has until 2025 to complete this postmarket study. At that point, the FDA will decide based on the data whether to convert the accelerated approval into a full, permanent approval.
But this is not the only way things could play out.
"Under the Accelerated Approval program, FDA may withdraw approval of a drug or indication under certain circumstances if the confirmatory trial does not verify the predicted clinical benefit, other evidence determines the drug is not safe or effective under the approved conditions of use, or the sponsor fails to conduct the trial with due diligence," Richard Pazdur, director of the FDA's Oncology Center for Excellence, told Precision Oncology News over email. "Alternatively, if more appropriate, FDA could consider revising an indication. Such actions could potentially occur prior to a milestone date."
If FDA sees grounds for withdrawal, Pazdur said that the agency typically notifies sponsors of its plans and gives them a chance for a hearing or asks them to request withdrawal of approval.
MSK's Rousseau is hopeful that the FDA will consider evidence from other studies, like the one from his group, as grounds to revise the TMB-high indication prior to 2025. "This would be quite unusual," Rousseau acknowledged, because the evidence would not come from the company that developed the drug. "The FDA will have to take into account what MSK published … and other people [have published]."
On the other hand, Rousseau pointed out that the NEJM has historically held quite a bit of weight in the eyes of the FDA. At a minimum, Rousseau expects that his group's publication will force Merck to "look into MSI status at the same time as TMB," which in turn could validate the limited responses his team saw when they excluded MSI-high patients.
The dangers of false hope
For all of the complex, data-intensive debate about TMB as a predictive biomarker for pembrolizumab, one of the main drivers of support for the accelerated approval is that it provides an option for patients with advanced cancers who are otherwise out of options. Even in the absence of proven benefit for every single TMB-high tumor type treated with the agent, the possibility that these patients could benefit, however slim, is better than the alternative.  
Expecting to receive this pushback, Rousseau and his co-authors ended their NEJM letter with the concern that enabling broad access to pembrolizumab in the refractory setting, in theory, may stifle research into better treatment advances. Drug developers often prioritize cancers with unmet need. On paper, at least, having pembrolizumab as an option may make it so that refractory cancer patients who meet the 10 mutations per megabase TMB threshold fall lower on the priority list. Additionally, once patients are treated with checkpoint inhibitors, they become ineligible for many clinical trials that exclude previously treated patients.
The financial toxicity associated with immunotherapy also cannot be ignored. The list price for a single 200 mg dose of pembrolizumab — which is indicated for TMB-high patients every three weeks — is nearly $10,000.
Finally, there is the more difficult-to-quantify impact of instilling false hope in patients for whom immunotherapy is unlikely to work, Rousseau recognized. Cancer patients have seen the immunotherapy commercials, are aware of the promise of immunotherapy, and have heard the stories where treatment has allowed some to live years cancer-free. "Because of social media and all of the success stories with immunotherapy, everyone is eager to get access to immunotherapy," he said. "You get the push from the patients themselves."  
"The problem is, when [pembrolizumab] is proposed as a salvage therapy, we instill false hope," Rousseau continued. "It's one of the things that I am most concerned about for patients. There's so much despair among patients who say, 'It's not working, but you said that I have a good biomarker for it.'"
And for the oncologists — a number of whom, Rousseau acknowledged, are department heads at leading cancer centers — who still stand by TMB as an excellent biomarker, Rousseau says "they got fooled."
"The approval was based on statistical engineering," he continued. "Data were aggregated in a way to make the FDA approve it, but it was not scientifically correct. It was fake," Rousseau said, referring to the fact that the hope this tissue-agnostic approval initially raised among oncologists and patients is turning out to be unsupported by new data.