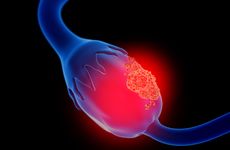 NEW YORK – At the recent American Society of Clinical Oncology's virtual annual meeting, Andrés Poveda shared results from the Phase III SOLO-2 clinical trial of olaparib (AstraZeneca/Merck's Lynparza) maintenance therapy for women with chemotherapy-sensitive, relapsed ovarian cancer and pathogenic BRCA1/2 mutations — a patient group that had an average survival benefit of more than a year on the PARP inhibitor.
It was a meaningful moment for Poveda, a gynecological cancer and sarcoma specialist at the Hospital Quirónsalud Barcelona's Initia Oncology, who said that he and his colleagues searched for ways to stretch out survival times in this patient group for close to two decades. The findings were all the more striking, he added, because they were achieved with an oral treatment and were demonstrated in a trial involving fewer than 300 patients.
"Our patients are so happy," Poveda said. "Many of them participate in clinical trials, and finally we have very good results on overall survival."
Despite the survival benefit seen in the BRCA-mutated subgroup, this drug is also available to ovarian cancer patients who don't have these mutations. Based on earlier data from both SOLO-2 and a Phase II randomized double-blind trial called Study 19, the US Food and Drug Administration approved olaparib as a maintenance treatment option in chemotherapy-responsive advanced ovarian cancers regardless of whether patients harbor pathogenic BRCA1/2 mutations in their germline or tumor. 
And a trio of independent Phase III trials presented at the European Society for Medical Oncology congress last October detailed extended disease-free periods in advanced ovarian cancer patients receiving olaparib or other PARP inhibitors — alone, or in combination — in the treatment or maintenance therapy setting. Some of these and other studies have shown that while patients with mutations in BRCA1/2, or with other DNA repair biomarkers, experience a greater magnitude of benefit from PARP inhibitors, there are some patients without these markers who are also clearly benefitting.
As such, experts say there is still much to learn about which BRCA1/2 mutation-free ovarian cancer patients benefit most from PARP inhibitor treatment. Studies are ongoing to find additional markers of response to olaparib and other PARP inhibitors, so patients who are truly unlikely to benefit can avoid overtreatment and toxicities that can diminish their quality of life or receive a more appropriate treatment.
"I think there's a lot of controversy right now," said Elizabeth Swisher, director of gynecologic oncology at University of Washington Medicine, who also serves as a gynecologic oncology and medical genetics professor at the University of Washington, and co-leader of the Seattle Care Alliance's breast and ovarian cancer research program.
While PARP inhibitors can be considered a standard of care in advanced ovarian cancer patients with inherited or tumor mutations in BRCA1/2, she explained, there is more uncertainty for the ovarian cancer cases without BRCA1/2 mutations.
In those cases factors such as prior treatment response, disease stage, and alternative treatment options all come to bear. A broad indication for olaparib in a maintenance setting for individuals with relapsed disease makes sense since a cure is likely out of reach. However, BRCA mutation-free, advanced ovarian cancer patients who have not relapsed but do not respond to chemotherapy might benefit more from the VEGF-A-targeting, anti-angiogenic drug bevacizumab (Genentech's Avastin).
"It really depends on the argument for whether you think the patient would do better with another maintenance agent," said Allison Kurian, a breast medical oncologist, cancer geneticist, and director of the Stanford Women's Clinical Cancer Genetics Program. "That really is going to be what's weighing in the decision — do you believe that this patient is going to do better with a different maintenance strategy as opposed to a PARP inhibitor if they don't have a germline mutation?"
Biomarkers beyond BRCA
There are ongoing efforts to identify additional markers for PARP inhibitor response in ovarian cancer, including homologous recombination deficiency (HRD), which is already used to guide treatment in some ovarian cancer settings.
Because PARP inhibitors target PARP-containing DNA repair pathways that are parallel to BRCA1/2-related repair pathways, which rely on homologous recombination and non-homologous end joining processes, it stands to reason that the drugs may be active against tumors with homologous recombination deficiencies (HRD).
In October of last year, for example, the US Food and Drug Administration (FDA) approved the PARP inhibitor niraparib (Tesaro's Zejula) for advanced, pre-treated ovarian, fallopian tube, or primary peritoneal cancers classified as HRD based on results from Myriad Genetics' myChoice companion diagnostic.
As part of a poster discussion session at the recent ASCO meeting, researchers from Memorial Sloan Kettering Cancer Center, the Abramsom Cancer Center, and elsewhere shared findings from a prospective Phase II study called LIGHT looking at response to olaparib treatment in 272 chemotherapy-sensitive, relapsed ovarian cancer cases in the context of BRCA1/2 mutation status and tumor HRD, as measured with Myriad's BRACAnalysis CDx and myChoice tests, respectively.
Although that team saw a general response to the PARP inhibitor among the overall study population, the 75 patients with pathogenic germline BRCA1/2 mutations and the 26 cases with somatic BRCA mutations had the most pronounced objective response rate and progression-free survival patterns. The average responses were lower in the 68 individuals with HRD-positive tumors compared to the BRCA-mutated group, though those patients still had better responses and delayed time to disease progression compared to patients with HRD-negative tumors.
Similarly, despite the unselected nature of the PAOLA-1, PRIMA, and VELIA trials centered on olaparib, niraparib (GlaxoSmithKine's Zejula), and veliparib (in development as ABT-888 by AbbVie), subgroup analyses presented at ESMO last year suggested that there are often stratified responses to PARP inhibitors based on BRCA1/2 mutation and tumor HRD status.
That has oncologists like Swisher questioning the benefits of using pricy and potentially toxic long-term PARP inhibitor maintenance therapy in advanced ovarian cancer cases that do not have markers linked to very strong responses.
"There's a lot of resistance among oncologists to just treating everybody with these drugs," she said. "Some of those people are going to get a very small benefit and there's probably a subset of people that have a very large benefit, like the BRCA-mutated patients. If we could identify those patients that get the larger benefit, I think it would be very clear we'd want to treat them that way."
Swisher is part of a team that is trying to hammer out some of those additional predictors of PARP inhibitor response in women with advanced ovarian cancer. She and her colleagues sorted through data for more than 500 individuals with recurrent, high-grade ovarian cancer who were treated with the PARP inhibitor rucaparib (Clovis Oncology's Rubraca) for the Study 10 or the ARIEL2 study.
Their preliminary results, which Swisher presented during an oral poster session at ASCO, suggested that individuals who responded for at least a year were more likely to have highly deleterious BRCA1/2 mutations that could not be repaired through somatic reversion mutations — a known mechanism of PARP inhibitor resistance.
The team also saw long-term responses to rucaparib in some BRCA mutation-free patients as well, including two patients with high levels of genome-wide loss-of-heterozygosity and related defects in RAD51C/D.
Swisher cautioned that the results are exploratory and some of the alterations associated with ongoing responses are relatively rare, including the large BRCA1/2 deletions. But the findings "give some insight into the biology" even as the search for response predictors continues.
She and her team recently secured a grant from the National Institutes of Health to develop a PARP inhibitor response predictor based on information on mutations and methylation patterns involving specific genes, and expect to validate and compare it to commercially available markers in clinical trials in the future.
As the search for additional biomarkers continues, the reality is that oncologists are having to make treatment decisions for some ovarian cancer patients without clear data on which strategy is most likely to benefit them, which impact patients beyond clinical outcomes alone.
Larissa Meyer, a gynecologic oncologist at MD Anderson Cancer Center, and her colleagues are doing an ongoing study involving women who have recurrent ovarian cancer to explore factors such as financial toxicity, patient-reported symptom burden and experiences, and other quality of life-related outcomes, which involve quantitative analyses along with qualitative data drawn from in-depth interviews with dozens of patients.
"They felt their ovarian cancer diagnosis robbed them of any sense of financial security," Meyer said. "That really provided a lot of eye-opening data that is harder to get in a typical research setting."
The financial stresses appeared to impact patients across the income spectrum, and many patients dealt with mounting disease-related costs and frustrations despite being insured, she added. "People were all very appreciative of the healthcare coverage that they did have and realized, 'Hey, we're getting good care,' but all the other out-of-pocket expenses add up, and there's just no respite."
Some of that work was presented in a poster at ASCO this year, and members of the same team presented findings on related issues such as out-of-pocket costs for patients receiving PARP inhibitors, at the Society of Gynecologic Oncology's online annual meeting this year.
Meyer and her colleagues are also in the process of developing a web-based medical decision tool for ovarian cancer maintenance therapy selection that takes patient preferences, considerations, and education into account, along with all of the new data coming out of clinical trials.
"We did a lot of qualitative interviews about what factors go into [treatment] decision-making around ovarian cancer," Meyer explained. "The relative benefits differ pretty greatly depending on whether or not you have a marker. That, plus the ongoing cost of [additional] visits, labs, and imaging — that's more intensive if you're on maintenance than not — does that play into it? Are those factors patients need to think about or be counseled about?"
Beyond clinical benefits of the drugs available, she explained, these and other factors can loom large for patients and their families, including not only financial considerations, but the ways that patients want to spend their time in remission and the possibility that they will experience side effects from maintenance drugs.
Indeed, finding ways to dial down toxicity and adverse events as much as possible, while still providing an effective therapy, is top of mind for oncologists treating patients with ovarian cancer, who are often diagnosed with late-stage disease.
For example, Poveda noted that recent studies suggest a combination of olaparib and an oral VEGF inhibitor being developed by AstraZeneca, called cediranib, may be as, or more, beneficial than chemotherapy for some ovarian cancer patients, raising the hopes of a chemotherapy-free option.
"For the first time, [there is] the possibility to treat patients without chemotherapy in order to have a better toxicity profile," he said.
In another ASCO presentation, Dana-Farber Cancer Institute medical oncologist Joyce Liu shared current findings from a randomized Phase III trial comparing the olaparib-cediranib combination to olaparib alone or to standard-of-care chemotherapy in patients with recurrent, platinum chemotherapy-sensitive ovarian cancer.
While using the PARP inhibitor in concert with cediranib did not significantly extend patients' disease-free interval, Liu said, her team found that this combination led to response rates and progression-free survival times that were similar to those in the chemotherapy arm. As perhaps expected from other PARP trials, she noted that the olaparib combination or olaparib monotherapy were more active in the patients carrying germline BRCA mutations.
Along with these and other efforts to gauge PARP inhibitor effectiveness in combination with chemotherapy, immunotherapy, or anti-angiogenic drugs, investigators are continuing to gather data on the sequence and the staging of these treatments. Based on the information available at the moment, though, Poveda and others believe that for ovarian cancer patients who do respond to PARP inhibitors, the best bet is to use them as soon as possible.
"If it's possible to use it in the frontline, I think it's the best option," he said.