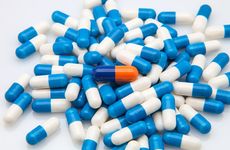 NEW YORK – 2019 was another banner year for precision oncology with the approval of a number of drugs targeting novel genomic alterations, the availability of a third pan-cancer indication, and the commercial launch of new biomarker tests for predicting drug response, such as homologous repair deficiency. 
By Precision Oncology News' count, in 2019, nearly 75 percent of the 27 personalized drugs the US Food and Drug Administration approved were for precision oncology indications. Five were new molecular entities and 15 were expanded indications of previously approved drugs (see chart here). 
There were several firsts on this list. For example, one in five advanced bladder cancer patients with FGFR alterations for the first time have a personalized option in erdafitinib (Janssen Pharmaceuticals' Balversa) and 40 percent of hormone receptor-positive, HER2-negative breast cancer patients with PIK3CA mutations can now receive alpelisib (Novartis' Piqray). Men for the first time were included in the labeling for the personalized breast cancer drug palbociclib (Pfizer's Ibrance). 
"More and more we're seeing the era of precision medicine where drugs are being approved with a specific biomarker," said Razelle Kurzrock, director of the Center for Personalized Cancer Therapy at the University of California Moores Cancer Center. "These drugs have much higher response rates than what we were previously accustomed to ... because we narrowed down the population of patients to whom they're given, and we don't give them to everybody indiscriminately." 
However, with more personalized options to choose from, the market dynamics are also getting more complex. The data continued to show that many cancer patients who are candidates for these treatments may not be getting them due to inefficiencies in the healthcare system, sample issues, testing quality, cost, and lack of physician education. In this environment, experts see the need for more education and greater investments in technological solutions to help oncologists keep up with the advances. 
A survey conducted by Precision Oncology News of 20 top US cancer centers and hospitals also revealed this need. It showed, for example, that some investments, such as the ability to do in-house targeted next-generation sequencing panels, as well as germline and somatic testing, are nearly standard among these early adopters of precision oncology. However, not all surveyed cancer centers have implemented decision support systems to flag pertinent test results and help doctors personalize care for patients. 
Better shot at getting to market
2019 saw the approval of the third pan-cancer therapy with entrectinib (Genentech's Rozlytrek). Although NTRK fusions occur in less than 1 percent of solid tumors, in the studies submitted for FDA approval, 57 percent of advanced cancer patients saw their tumors shrink and 61 percent experienced tumor shrinkage for nine months or longer. "These are incredible response rates in advanced cancer," Kurzrock said, noting though that if these drugs had been tested in an all-comer population, they'd show little activity and be deemed "worthy of the trashcan."  
Earlier in her career, when Kurzrock saw drugs that were active in rare patient populations, it was highly unlikely that the pharmaceutical company would pursue commercialization for such indications due to high regulatory barriers and costs. Kurzrock recalled a project she was involved in more than a decade ago and that this drug (which she declined to name) was "extremely active" in a rare condition. She described to the FDA the activity she'd seen in cancer patients during a call with regulators, but they asked for a randomized controlled trial. 
"My heart sank because doing a randomized trial in this rare disease would be really, really difficult, take years, and be very expensive," she said. After the call ended, she received another phone call, this time from the sponsor, which said that "the drug is dead." 
Today, drugmakers are more willing to nurture these types of projects in order to gain a deeper understanding of science and identify the right subsets of patients who might benefit, even if the population is small and the task is difficult, according to Kurzrock. And the FDA has been more willing to approve drugs for rare populations based on response rates, single-arm studies, and real-world evidence when there is strong data showing the drug is active. It was unthinkable a decade ago that there would be multiple drugs available for patients with exceedingly rare cancers, like NTRK-positive tumors. 
Entrectinib is the second drug for this rare subset of patients, after the approval of larotrectinib (Bayer and Loxo Oncology's Vitrakvi) last year for advanced, NTRK-positive solid tumors. Despite being indicated for a small patient population, larotrectinib and other personalized medicine indications being developed by Loxo were attractive enough for Lilly to pay $8 billion for the specialized biotech in 2019, and for Bayer to exercise its rights to gain control of the drug and LOXO-195, an experimental treatment for those who have developed resistance to TRK inhibitors. 
Large pharma companies will continue to snap up small biotechs with personalized medicine expertise and assets in coming years, predicted Jordan Clark, chief commercial officer at diagnostics data analytics company Diaceutics. "Small biotechs [will be] doing a lot of heavy lifting on the innovation and R&D side, then to be supported by big pharma with M&A later," he said. 
Another example of this in 2019 was GlaxoSmithKline's acquisition of Tesaro for around $5 billion, which gave it the PARP inhibitor niraparib (Zejula). Toward the end of the year, the FDA expanded the indication for niraparib to heavily pretreated ovarian cancer patients whose cancer cells have impaired DNA repair capabilities, as detected by a companion test. 
"I suspect that the groups advising the [executives] of these large [pharma] companies are saying you need to go on a hunt for these important gems," said Diaceutics CEO Peter Keeling. "And these gems are often accompanied by new biomarkers and new tests."
Complex biomarkers
The year also saw the emergence of biomarker tests, such as Myriad Genetics' myChoice CDx, which assesses homologous recombination deficiency (HRD) in ovarian cancer patients and determines if they're likely to respond to niraparib. The FDA approved companion diagnostic goes beyond detecting BRCA1/2 mutations in patients and analyzes other genes and pathways involved in DNA repair. 
According to Clark, however, there's a lot of confusion in the field right now about how to define HRD, and this may limit its adoption. "If you ask five pathologists what HRD is, you get five different definitions, not just on the cutoffs but which genes are used, does it include somatic and germline [mutations], is it large rearrangements and loss of heterozygosity," he said. "Until we set out that definition and standardize and harmonize [testing approaches], I don't think physicians are going to know how to use it." 
The year also didn't bring the field much closer to a biomarker that would neatly separate responders and non-responders to immunotherapy, though there were high hopes that tumor mutational burden would be this biomarker. Studies yielded contradictory results on the ability of TMB to predict response to immunotherapy, and it appears now that the biomarker may be difficult to implement in the clinic across tumor types. "TMB has not lived up to the hype that there was originally around it," Clark said. "Some of the data that we've seen come out [this year] ... hasn't really proven it to be the biomarker that we thought we needed for immunotherapy."
As a result, PD-L1 expression, even though it's not ideal, continued to be used. The FDA expanded the indications of several immunotherapy drugs into new cancer indications, using PD-L1 expression status to identify patients most likely to benefit. Despite many labs reporting TMB and the availability of an FDA-cleared test, TMB hasn't overtaken PD-L1 testing, according to data collected by Diaceutics. "Actually, when you look at implementing [TMB] and its viability, it was always going to be a very hard test to implement, which was always going to impact its adoption, limiting its use in the real world," Clark said.
TMB and HRD are part of a steady move toward more complex predictive biomarkers in oncology, but things are moving in the right direction, as far as Kurzrock is concerned, if precision medicine is to extend cancer patients' lives. The majority of precision medicine advances have occurred in oncology, but the challenge remains that current approaches are only able to stave off the disease for a time, until the cancer reemerges. This is because current therapies target one mutation or pathway driving a patient's disease, even though cancer cells may be using multiple mechanisms to proliferate. 
In 2019, researchers like Kurzrock made headway in trying to capture this complexity, for example, through the use of transcriptomics, as well as genomics, to identify the molecular drivers of patients' cancers and guide treatment. She also published a paper showing that patients have better outcomes when they receive combination treatments that interrogate multiple molecular pathways driving their cancer. 
"It is getting more complicated, but that's a good thing in many ways, because cancer is complicated," Kurzrock said. "When we had simple tools, we were probing a complicated disease and thinking we understood it, when we only understood a very little piece of it." 
More options, more problems
Despite the availability of more personalized drugs and tests, barriers in the healthcare system, testing limitations, and physician education continued to limit access.
The challenge is evident in lung cancer, which has seen major advances in personalized medicine in recent years. Despite the availability of several new molecularly targeted treatment options and guidelines stating that all lung cancer patients should be tested for mutations in EGFR, ALK, and ROS1, the majority of oncologists, surgeons, and pathologists who took part in an international survey estimated that less than 50 percent of lung cancer patients were getting such testing. They cited a number of challenges with testing, including cost, sample quality issues, and turnaround time. More than a third of the respondents also said they had difficulty understanding the test results.  
Diaceutics has consistently encouraged its pharma clients to get involved in educating doctors and the broader healthcare ecosystem about the biomarkers and tests its drugs rely on to get to the right patients. While some drugmakers have invested in online educational resources, pharma hasn't yet done enough in this regard and is losing billions in revenue as a result, Diaceutics research shows. 
"Hundreds of millions of dollars are spent on the education and promotion of the arrival of a new drug. We've seen that over the past 40 years," Keeling said. "The question is who owns that in diagnostics? Labs don't necessarily own the education of a biomarker and diagnostic companies can't afford to own it because they don't have enough launch dollars."
Even when physicians are aware of the available personalized options, many advanced cancer patients miss out on the chance to get treated due to insufficient tissue samples or because they can't endure a biopsy. Fortunately, 2019 saw the market availability of a number of liquid biopsy tests that can gauge mutations from blood samples. 
For example, with the approval of alpelisib for PIK3CA-mutated advanced breast cancer, the FDA also approved Qiagen's Therascreen PIK3CA RGQ PCR Kit as a companion diagnostic to identify patients with PIK3CA mutations from tissue and blood samples. The New York State Department of Health approved Memorial Sloan Kettering's MSK-ACCESS, a circulating cfDNA test that will be used when patients can't provide tumor tissue for genomic profiling or when the cancer center's tumor profiling test is uninformative. 
Inivata achieved local Medicare coverage for its liquid biopsy lung cancer test for gauging mutations in EGFR, ALK, ROS1 and BRAF when tissue-based genomic profiling is not possible and when patients are progressing on EGFR inhibitors. And earlier this month, Guardant Health also received local Medicare coverage for its Guardant360 liquid biopsy test when used to guide therapy decisions for patients with solid tumors who have insufficient or unavailable tumor tissue for testing.
As more personalized drugs come to market and the testing landscape becomes more complex, decision support tools embedded within electronic health records can also provide doctors with the timely information they need to treat patients. In 2019, there was a proliferation of new platforms and virtual molecular tumor boards to help doctors make sense of complex genetic test reports in the context of patient care. 
Roche Diagnostics, for example, continued to improve the capabilities of its Navify Tumor Board, a decision support software for personalizing cancer treatments. A planned update in early 2020 will enable Navify to automatically pull in structured data from Foundation Medicine genetic test reports. 
According to Ellen Matloff, a certified genetic counselor and CEO of health technology firm My Gene Counsel, most healthcare systems don't have the ability to identify patients based on clinically significant genetic variants, which in turn hinders timely management. 
The last personalized drug indication the FDA approved in 2019 was olaparib (AstraZeneca's Lynparza) for maintenance treatment of pancreatic cancer patients with BRCA1/2 mutations. However, many healthcare systems would find it challenging to identify pancreatic cancer patients with BRCA mutations who would be candidates for this treatment. 
Most of the time, genetic test results are buried in PDFs, Matloff said, making it difficult to call them up quickly. This limitation is particularly problematic when the pathogenicity specific genetic variants are reclassified, which in turn may have clinical management implications for patients. "If you say to them, 'Can you tell us how many patients with a BRCA mutation you have and how many of them have a mutation in this section of the gene,' you just get a blank stare," she said. "They might know how many BRCA carriers they have. But in terms of both gene and variant, they have absolutely no way other than chart review to go back and find that information."
The digital platform provided by Matloff's firm My Gene Counsel aims to help healthcare systems with this challenge, allowing them to pull in genetic test data from multiple labs, identify all patients according to their condition, gene, and variant. The system updates providers when patients' variant status is updated and when guideline changes or newly available drugs might affect management. 
According to a report from Premium Market Insights, the market for precision medicine software like those being provided by Roche, My Gene Counsel, and others is growing at an annual rate of 13.5 percent and is expected to go from a $870 million market in 2017 to $2.72 billion by 2026. This growth is being driven by advances in big data technologies, the growing number of cancer patients, and greater government investment in precision medicine initiatives. 
More testing is not always best
Precision oncology isn't only about giving the right drug to patients once they are sick, but it should also involve approaches to try to identify individuals at risk for cancer and prevent it. In recent years, as research has identified more cancer-linked genes and testing costs have decreased, genetic testing for hereditary cancer risk has become more accessible to cancer patients and their families, and multi-gene panels have proliferated in the market as the preferred tool. 
The National Comprehensive Cancer Network's guidelines now support testing all ovarian cancer patients, pancreatic cancer patients, and metastatic prostate cancer patients for inherited cancer risk mutations in several high penetrance genes. The American Society of Breast Surgeons in 2019 recommended that all breast cancer patients should also be tested for mutations in certain high-risk genes. 
However, the American College of Medical Genetics and Genomics disagreed that there is sufficient evidence for this expansion in this setting. The ACMG experts have taken a more conservative position, cautioning against universal genetic testing in breast cancer. But, they also recognized that the healthcare system is doing a poor job of testing patients who are at the highest risk of having a cancer-risk mutation based on clinical factors and advocated for improving testing rates in this setting first.   
The differing positions of these two groups are part of an ongoing debate that took place in 2019 in the personalized medicine community about the risks and benefits of providing genetic cancer risk screening to more people in the population. "There is a tension between those who think all women with breast cancer should get tested for a large panel and those who don't," said Matloff. "The ACMG and many of us who have seen the downside of misinterpretation [of test results] want to take a careful approach to testing."  
"Testing more people is not always the best answer," Matloff said. "There can be harm associated with that as well."
(Ed. note: Precision Oncology News and My Gene Counsel have launched an anonymized series to track the challenges that oncologists are facing with the rapid adoption of genetic testing in cancer care, particularly multi-gene panels.)