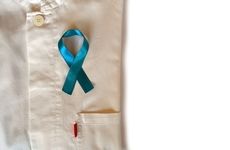 BARCELONA – A new prostate cancer study has showed that biomarker-driven targeted treatments improve the survival of patients with metastatic disease.
The PROfound study was presented by Maha Hussain, deputy director of the Lurie Comprehensive Cancer Center at Northwestern University's Feinberg School of Medicine, at the annual meeting of the European Society for Medical Oncology in Barcelona on Monday. The Phase III study compared the efficacy of the PARP inhibitor olaparib (AstraZeneca's Lynparza) to the nonsteroidal antiandrogen enzalutamide (Pfizer's Xtandi) and the antiandrogen medication abiraterone (Janssen's Zytiga) in metastatic castration-resistant prostate cancer (mCRPC) patients with mutations in homologous recombination repair (HRR) genes.
Over the past 10 years, various studies have found that mCRPC patients can show deleterious alterations in a variety of genes, some of which are HRR genes like BRCA1, BRCA2, and ATM, Hussain said. It's also been shown in other cancers that these gene mutations are sensitive to PARP inhibitors, so the intent of the study was to target these genes with olaparib in order to prevent the cancer cells from repairing themselves, she added.
Olaparib is approved for use as a monotherapy by the US Food and Drug Administration for patienst with germline BRCA-mutated advanced ovarian cancer who have received three or more prior lines of chemotherapy. In January 2018, olaparib became the first PARP inhibitor to be approved by the FDA for germline BRCA-mutated metastatic breast cancer.
Metastatic CRPC is largely treated with the chemotherapeutic agent docetaxel, though a combination treatment of bevacizumab, docetaxel, thalidomide, and prednisone has shown some benefit. However, there aren't any treatments yet approved for mCRPC that are targeted to specific genetic mutations in the disease.
For the PROfound study, patients had to provide biopsy tissue, which was tested with the FoundationOne assay to look for mutations in various HRR genes. The study was stratified into two cohorts — one of which contained patients with BRCA1, BRCA2, and ATM mutations, and the other of which contained patients with mutations in other HRR genes. The experimental arm in each cohort consisted of treatment with olaparib, while patients in the control arms were given either enzalutamide or abiraterone.
Notably, Hussain said, about 25 percent of the patients in the study had de novo metastatic disease. More than 60 percent of the participants had been previously treated with chemotherapy, and 25 percent of this previously treated subset of patients had also been treated with a second-line therapy.
In the BRCA1, BRCA2, and ATM mutation cohort, the median treatment duration for patients taking olaparib was 7.4 months compared to 3.9 months in the control arm, Hussain reported. Progression-free survival as measured by radiographic imaging was roughly 7.4 months in the experimental arm compared to 3.5 months in the control arm — this translates to a 66 percent reduction in the risk of disease progression with olaparib, she added.
Further, the measurable disease response in this cohort was 33 percent in the olaparib arm compared to 2.3 percent in the control arm, and the time to progression of pain was significantly reduced in the patients taking olaparib, though the median has not yet been reached for that metric.
Hussain also noted that the overall survival data is not yet mature, but the early signals are very "promising" for extending overall survival with olaparib. The final results from PROfound are expected next year.
Importantly, she said, these results are statistically and meaningfully significant for the treatment of mCRPC patients, adding that the results were statistically significant despite the fact that there was an 80 percent crossover rate to the olaparib arm, showing that this treatment is highly superior to the current standard of treatment.
PROfound is also the first positive biomarker-selected Phase III study in this disease, according to Hussain, highlighting the importance of conducting genetic testing in this population. Although genomic testing is now done fairly often in several cancer types such as breast and lung, it's generally not performed in prostate cancer patients, she added. So, the research community needs to begin educating clinicians about the benefits of such testing, which could also have implications for patients' family members if germline mutations are detected.
Hussain noted that patients in the second cohort have also responded to olaparib — the response duration was a bit shorter in this cohort, though that could partly be due to the high rate of crossover and partly because the data is not yet mature. However, she added, the data emphasizes how important it is to put patients on targeted treatment as early as possible.
Hussain also said that there are several trials ongoing to test PARP inhibitors in early prostate cancer as a front-line treatment.
Commenting on these results, Ignacio Duran of the Hospital Universitario Marques de Valdecilla in Santander, Spain said that not only does this study demonstrate the superiority of olaparib for mCRPC, but it also shows that "prostate cancer can be treated precisely." Not all prostate cancers are the same, he added, "and this is the first time we see that targeted medicine works for prostate cancer."