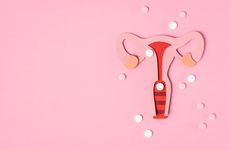 NEW YORK – Results detailed in a recent study published in Gynecologic Oncology demonstrated that Puma Biotechnology's neratinib (Nerlynx) may be a targeted treatment option for patients with advanced, previously treated cervical cancer whose tumors harbor HER2 mutations.
The promising response rates seen in the ongoing, Phase II SUMMIT basket trial provide further reason to broadly test all advanced cervical cancer patients for precision medicine biomarkers, according to one researcher and oncologist.
The SUMMIT trial is evaluating responses to neratinib — either as a monotherapy or in combination with chemotherapy, fulvestrant (AstraZeneca's Faslodex), or fulvestrant and trastuzumab (Genentech's Herceptin) — among patients with various cancers harboring HER2 or EGFR exon 18 mutations. In the cervical cancer cohort, patients received neratinib monotherapy.
HER2 mutations are rare in cervical cancer, occurring in 3 percent to 6 percent of patients, and as such, the cohort in the SUMMIT trial was small, evaluating 16 patients with advanced cervical cancer and documented HER2 mutations. Out of 12 RECIST-measurable patients, three had confirmed responses with their tumors shrinking more than 50 percent. Among these patients, responses were durable, lasting 5.6, 5.9, and 12.3 months. Despite the small sample size, Bradley Monk of the University of Arizona College of Medicine, one of the lead authors on the study, described these responses as "transformational," given the paucity of treatment options available for patients with advanced, previously treated cervical cancer.
"Targeting HER2-mutant cervical cancer with neratinib may represent the first precision medicine strategy for patients with advanced/metastatic cervical cancer," wrote Monk and co-authors in the Gynecologic Oncology paper.
Biologically, it makes sense that neratinib should have efficacy in this population. "There's no question that this [treatment] works," Monk said in an interview. "And it should work. These HER2 mutations in cervical cancer are not necessarily different than the HER2 mutations we see in other solid tumors such as breast cancer [for which neratinib is US Food and Drug Administration approved]."
When these results on HER2-mutant cervical cancer from the SUMMIT trial were presented at a medical conference last year, Puma CEO Alan Auerbach said, "We look forward to the further development of neratinib in this patient population."
Currently, there are no approved targeted treatments for patients with advanced cervical cancer, and those who experience disease progression after treatment with chemotherapy plus the angiogenesis-inhibiting bevacizumab (Genentech's Avastin) have limited options. In accordance with recent expansions to the FDA label for pembrolizumab (Merck's Keytruda), patients with recurrent cervical cancer may be eligible for the checkpoint inhibitor if their tumors express a PD-L1 combined positive score of at least one, or if they have a tumor mutational burden (TMB) of at least 10 mutations per megabase. But even with pembrolizumab, Monk said, response rates are only about 14.3 percent.
"Cervical cancer is a global health crisis," Monk and colleagues wrote in their paper. Even though the availability of the human papillomavirus vaccine has decreased the incidence in some countries, including the US, cervical cancer is still the fourth most common cancer in women globally, and is the leading cause of cancer-related deaths among women in certain regions of the world, including eastern, western, southern, and middle Africa.
Even in countries such as the US, where the cervical cancer incidence has decreased with the help of a vaccine, significant disparities persist; both incidence rates and mortality rates are disproportionately higher among Black and Hispanic women than non-Hispanic white women. Worldwide, 13 percent of patients are still diagnosed with cervical cancer at an advanced stage, and the median overall survival for recurrent or metastatic cervical cancer is 16.8 months.
The disparities in incidence rates of advanced cervical cancer are socioeconomic, too, said Monk, who has spent his career treating this population and has seen the inequities first-hand. Accordingly, it may be particularly challenging for women with limited health insurance to get access to neratinib, absent an FDA-approved indication in cervical cancer, even if they harbor HER2 mutations. 
"Hopefully, it will at least get compendium listing," Monk said, referencing the lists of drugs and their on- and off-label indications that insurers often use to support coverage. "And then, if it is listed on the NCCN guidelines, there would be a reimbursement opportunity."
In the meantime, Monk said further studies are needed to confirm these response rates in a larger population of patients, so as to validate neratinib's efficacy.
"Although the response rate was encouraging, the confidence interval is broad," Monk said. "The idea is to enroll more patients to get a better understanding of the activity" of neratinib.
Next-generation sequencing in cervical cancer
Patients with recurrent cervical cancer enrolled in the SUMMIT study had HER2 mutations in their tumors detected via next-generation sequencing. Most patients, according to Monk, received testing with Foundation Medicine's FoundationOne CDx panel. The most common somatic HER2 mutation documented was the S310F/Y mutation, which was present in 10 of the evaluated patients and, notably, all three of the patients who responded to neratinib.
While access to and routine use of NGS tests like FoundationOne CDx is increasing for patients with a variety of tumor types, the same has not been true for cervical cancer patients. In practice, it's uncommon for cervical cancer patients to be offered NGS testing, Monk noted, citing another reason why the sample size for the SUMMIT study was so small. However, these rare cervical cancer patients who harbor HER2 mutations tend to have a worse prognosis than those without these mutations, he said, making it all the more worthwhile to offer NGS to all women with advanced, previously treated cervical cancer.
"[NGS] hasn't been routine for cervical cancer in the past, in part because we didn't know what we were looking for," Monk said. "But now, there is something you can look for. Every cervical cancer that's recurrent should be sent for biomarker testing. That's the bottom line."
Importantly, Monk's call for universal molecular profiling in recurrent cervical cancer is not based solely on the neratinib response rates in the SUMMIT trial, which he acknowledged needs further validation. He also pointed out that when a cervical cancer sample is sent to a commercial lab for a test, such as FoundationOne CDx or Caris Life Sciences' Molecular Intelligence platform, the sample is also evaluated for PD-L1 expression and TMB. This, he said, could simultaneously inform a patient if they are eligible for pembrolizumab while testing for HER2 mutations to assess their eligibility for neratinib within a clinical trial like SUMMIT.
The value of these three actionable biomarkers — TMB, PD-L1, and HER2 — in Monk's view, should together ensure that biomarker testing becomes standard for this patient population. But, as of now, he suspects very few patients are given the option. Part of the reason for this, he said, is that many patients with advanced cervical cancer are treated in the community setting and receive their care from general oncologists who, through no fault of their own, simply are not aware of the value of performing these tests.
These molecular tests are also not possible to conduct unless patients provide sufficient tissue samples, which for some women can pose a logistical barrier. Going forward, Monk and colleagues pointed out, liquid biopsy tests such as HER-Seq — a blood-based circulating tumor DNA test currently being evaluated in an observational study sponsored by Puma — could improve upon the convenience of these tests. In addition, the authors pointed out, HER-Seq could be used to identify patients for continued enrollment into the cervical cancer cohort of the SUMMIT trial.