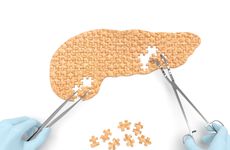 NEW YORK – Precision medicine in cancer care, where biomarkers guide treatment decisions for patients, is far more common in medical oncology than in surgical oncology.
Indeed, there are countless examples of physicians using patients' molecular characteristics to select targeted drugs for them, whereas cancer surgery is a decision that has historically been based on the physical characteristics of the tumor as opposed to the presence of biomarkers. But as shown in a recent study published in the Annals of Surgery, biomarkers can also be a valuable way to inform surgical decisions.
The study, led by a team of researchers mostly from the UK and Australia, detailed how aberrant expression of S100A2 and S100A4 proteins can inform patient selection for pancreatic cancer surgery.
"Precision oncology is catered toward responses to treatment, but surgery itself is also a treatment," said David Chang of the University of Glasgow Institute of Cancer Sciences' Translational Research Center, one of the lead authors of the study. "How a patient would behave or survive after surgery is in some ways also 'responsiveness to treatment.'"
The two proteins that the researchers focused on, S100A2 and S100A4, are associated with poor prognosis in pancreatic cancer, Chang explained. Through RNA sequencing and methylation arrays, Chang and colleagues previously reported that high or positive expression of these proteins accentuate tumor metastasis and are commonly seen in the particularly aggressive squamous subtype of pancreatic cancer. But the proteins' ability to guide surgical treatment decisions had not been previously explored.
Developing a preoperative nomogram
To demonstrate how these biomarkers might be used to inform patient selection for pancreatic cancer surgery, Chang and colleagues used three separate cohorts totaling 1,184 patients with pancreatic cancer. Through retrospective analyses, the researchers developed and validated a preoperative nomogram to identify patients at higher risk for early recurrence following surgery based on their levels of S100A2 and S100A4 protein expression.
Through tissue microarray construction and immunohistochemistry assessment, they categorized patients' tumors into three groups: low or no expression of either S100A2 or S100A4; either high S100A2 expression or positive S100A4 expression, and aberrant expression of both biomarkers. The researchers identified optimal cutoffs for these expression categories using earlier training cohorts, ultimately defining high S100A2 expression as cytoplasmic staining with an intensity score above 3 in over 30 percent of tumor cells, and positive S100A4 expression as either nuclear or cytoplasmic staining of any intensity in greater than 1 percent of cells.
The researchers then applied these immunostaining definitions to the three separate cohorts and saw a significant correlation between biomarker expression and patient survival after undergoing pancreatectomy. Combining the prognostic effects across all three cohorts, the one-year survival rate for patients with both biomarkers was 54 percent, versus 66 percent among patients with one of the biomarkers, and 79 percent among patients with neither.
"This [could] help discussions in the clinic, as well as help guide the patient one way or the other," said Chang. "For those patients who we know are going to do poorly after surgery, those patients might be better off guided toward neoadjuvant chemotherapy [instead of surgery first] and then we would reassess the situation."
To be sure, predicting prognosis for pancreatic cancer patients is not new. As Chang and co-authors acknowledged in their paper, a prognostic nomogram developed by Memorial Sloan Kettering that stratifies patients according to risk of recurrence is widely used to the point that it is standard practice. However, the MSK nomogram factors in variables that are only measurable post-surgery, including vascular invasion, perineural invasion, margin status, presence of lymph node metastases, and differentiation.
By distilling the variables measured in their own nomogram down to the S100A2 and S100A4 biomarkers alongside basic features such as patient age, tumor size, and tumor location, Chang's team modified its prognostic tool to work in the preoperative setting. In comparing the performance of their preoperative nomogram alongside MSK's widely used postoperative nomogram, the researchers found theirs to be a better predictor of patients' outcomes following surgery.
Clinical utility and uptake
In practice, Chang envisions that this preoperative nomogram could be integrated into the care pathway of pancreatic cancer patients. A pancreatic cancer patient would have a sample taken by way of a fine-needle aspiration performed through an endoscopy, and that sample would then be analyzed for the biomarkers using immunohistochemistry. Assuming that the results of various imaging tests and scans revealed that the tumor's location, size, and anatomical relationship with major blood vessels around the pancreas rendered it possible to attempt surgical resection, the additional information from the preoperative fine-needle aspiration could then be factored into the decision to undergo pancreatectomy — a surgery that Chang acknowledged can be high-risk, and can take a toll on patients' quality of life.
Even though pursuing other treatment paths such as neoadjuvant chemotherapy in accordance with the results of the preoperative nomogram might not ultimately extend patients' survival beyond what they would have experienced following surgery, Chang said, "we would have saved patients an operation with potential morbidity and mortality that the patient would not have responded to. We'd basically save a futile procedure for the patient."
Additionally, he pointed out that even if the patient's pancreatic cancer did not respond to chemotherapy, the choice to forego the surgery could leave the patient in a position to switch to another type of chemotherapy — a choice that might not be safe or possible had the patient undergone a major surgery, leaving the immune system too suppressed to tolerate another round of chemo.
"What the study really demonstrates is that it is possible to use molecular information coming from a tissue biopsy of the tumor to predict patients' survival," Chang said. "But how clinicians use that information may very well depend on whether [they] believe in the underlying biology of the pancreas cancer or not." The decision to proceed with surgery, in other words, would be up to the physician and the patient regardless, but the results gleaned from biomarker testing would be another valuable piece of information to inform these discussions.
Because surgical resection has been standard of care for patients with pancreatic cancer for many years, it is deeply ingrained to the point that the results of this study are unlikely to change the paradigm, Chang added, acknowledging the fact that doing the validation retrospectively was a limitation of the study. Some oncologists who treat pancreatic cancer would likely require evidence from a large-scale, Phase III randomized study to convince them not to recommend surgery based on S100A2 and S100A4 protein expression. However, the field is advancing, and Chang said that other physicians might be more receptive to the idea that "biology is the king, and selection is the queen."
"I think the attitude is slowly changing among the community of surgical oncologists practicing in pancreatic cancer," he said. "It may take a generation or two of surgeons to go through [to change the paradigm], but we've seen it happen in other cancers."
Going forward, Chang predicted that additional information — perhaps from next-generation sequencing as opposed to immunohistochemistry — might alter or advance the clinical utility of these findings.
"Even though using immunohistochemistry is not very novel or sexy in this NGS era, this paper was more about an idea," he said, recognizing that since this specific project began in around 2007, the field of precision oncology has shifted toward NGS. "This paper is a way of showing that we are able to acquire all of the information we need to determine the best treatment for patients, not just in terms of which drugs to use, but also for surgery."