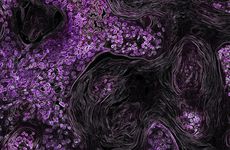 NEW YORK – Trovagene is exploring the activity of its PLK1 inhibitor onvansertib in three biomarker-defined cancer indications and, based on promising activity, is hoping to advance the drug into later-stage trials soon. 
In Phase IB studies, onvansertib has shown it can shrink tumors in KRAS-mutated colorectal cancer and potentially stave off cancer in acute myeloid leukemia patients with detectable changes in the levels of phosphorylated translational controlled tumor protein. A Phase II study in castration-resistant prostate cancer with androgen receptor alterations has also yielded encouraging preliminary results.
The company expects to soon move the first two indications into Phase II trials and complete Phase II studies in all three indications by the first half of 2021.
Onvansertib is polo-like kinase inhibitor, selective for PLK1, a key regulatory enzyme in the cell cycle. In preclinical studies, researchers found that tumor cells are more vulnerable to PLK1 inhibition than normal cells, which in turn induces cancer cell death.
The company's development program in KRAS-mutated CRC, although in early phase, has to date garnered the most attention, since KRAS was thought to be an "undruggable" target until recently. Mark Erlander, chief scientific officer of Trovagene, believes the early data suggests that it may improve upon available options for KRAS-mutated colorectal cancer.
There are no targeted treatment options for the more than 50 percent of colorectal cancer patients who harbor mutations in RAS genes (NRAS, KRAS, and HRAS). This subset of patients typically receive chemotherapy regimens, such as FOLFIRI or FOLFOX. Since KRAS mutations are fairly common in colorectal cancer, there's a particular unmet need, said Erlander.
Over the past year, a number of drugmakers have attempted to therapeutically target the KRAS G12C mutation in cancer. For example, Amgen and Mirati have reported some early success with their drugs targeting the KRAS G12C mutation.
However, many KRAS inhibitors in the works show the greatest efficacy in non-small cell lung cancer. Last September, Amgen reported at the European Society for Molecular Oncology meeting that its KRAS G12C inhibitor, AMG 510, at all doses elicited an objective response rate of 48 percent in NSCLC and only an objective response rate of 3 percent in colorectal cancer.
Trovagene is betting that onvansertib, a pan-KRAS inhibitor, will work better against CRC by going downstream and inhibiting PLK1.  A study published in Cell a decade ago demonstrated that tumor cells with KRAS mutations were vulnerable to PLK1 inhibition.
In preclinical studies, onvansertib inhibited tumor growth in CRC cell lines alone and in combination with chemotherapy. In these studies, KRAS-mutated cells also had a higher sensitivity to onvansertib compared to normal cells.
Last year, Trovagene started enrolling patients with metastatic and unresectable CRC in a Phase IB/II trial for its drug. At the ASCO Gastrointestinal Cancers Symposium last month, the firm reported that five patients responded to the drug.
The trial is evaluating onvansertib as a second-line option for patients who have already progressed on FOLFOX. The National Comprehensive Cancer Network recommends FOLFIRI with or without bevacizumab (Genetech's Avastin) for second-line treatment of CRC. The open-label, single-arm study adds onvansertib on top of this standard of care.  
A previous Phase III trial showed that KRAS-mutated CRC patients who receive FOLFIRI plus bevacizumab or second-line chemotherapy have about a 4 percent response rate and about a 5.5 month progression-free survival, said Erlander. "It's actually a pretty dismal prognosis."
At the data assessment date in mid-January, all five KRAS-mutated CRC patients enrolled in this study for whom data was available saw their tumor shrink or had stable disease at eight weeks with onvansertib. Tumor regression was observed at 16 weeks in all patients. Three out of five patients saw their tumors shrink by more than 25 percent. One patient, who experienced more than 50 percent tumor shrinkage, is now going off-study for curative surgery next week, according to Erlander.
"So far, we've been showing tumor shrinkage across the board in basically over 90 percent of the different types of KRAS mutations that are present in colorectal cancer," he said. "[Onvansertib] is not specific to just one type of KRAS [alteration], such as the Mirati and the Amgen drugs." Circulating tumor DNA analysis of study participants revealed five different KRAS variants, including G12D, G13D, G12V, G12C, and G12A.
In the Phase IB trial, investigators are still exploring the right dose for the drug. Trovagene expects to wrap up Phase IB with a dozen patients enrolled by May and will add on an additional 25 to 30 patients for the Phase II portion of the KRAS-mutated metastatic CRC trial. The upcoming trial will measure objective response rate as the primary endpoint.
Trovagene is not exploring the development of a commercial companion diagnostic, but in clinical trials is using a Bio-Rad droplet digital PCR liquid biopsy test to track the KRAS mutational burden in patients at baseline and following treatment with onvansertib. The company is also using next-generation sequencing and droplet digital PCR to identify the specific KRAS mutation that may be driving each patient's colorectal cancer.
Prior to enrollment, patients are required to have a KRAS mutation in exon 2, 3, or 4 in their primary tumor or metastasis assessed by a CLIA-certified lab.
Beyond CRC, Trovagene is also exploring the efficacy of its drug in AML, currently in Phase IB studies. In this setting, the investigators identified a potential biomarker of response, called the translational controlled tumor protein (TCTP).
PLK1 directly phosphorylates TCTP. Onvansertib was found to inhibit the phosphorylation of TCTP in a plasma inhibitory activity assay, and the status of the phosphorylated TCTP (pTCTP) can be used to monitor response to PLK1 inhibition. Based on pre-clinical models that showed pTCTP was identified as a biomarker for PLK1 activity, the company anticipates that biomarker-positive patients will have significantly decreased or undetectable pTCTP levels after onvansertib treatment.
In the Phase IB study, approximately 30 percent of patients tested positive for the biomarker, and they were more likely to respond to treatment than those without this marker. According to data the company reported at the American Society of Hematology meeting last year, 67 percent of biomarker-positive patients had decreases in bone marrow blast cells after receiving onvansertib compared to only 18 percent in biomarker-negative patients.
Trovagene began enrolling a Phase II study in AML late last year. While in this 32-patient trial the firm will not use a biomarker to prospectively determine who receives onvansertib and decitabine, researchers hope to validate the association between pTCTP and greater likelihood of target engagement and treatment response in biomarker-positive patients. In a future trial, Trovagene may explore pretesting for biomarker status and only enroll patients who are biomarker positive. That hinges, however, on the development of a more sensitive assay, the company said.
The prostate cancer program is perhaps the furthest along for onvansertib. In a Phase II trial, castration-resistant prostate cancer patients with a rise in prostate-specific antigen (PSA) had an overall response rate of 63 percent on the drug, according to a poster presented at the ASCO GI meeting. 
Specifically, six out of seven patients with androgen receptor alterations (AR-V7-positive or AR T878A) had an immediate decrease in PSA following onvansertib treatment. "These patients have a very poor prognosis because by definition they don't respond to androgen receptor antagonists or abiraterone," explained Erlander. Efficacy in terms of stable disease and partial response was achieved in 57 percent of these patients with onvansertib, showing potential of the drug to be a therapeutic option for treatment-resistant patients.
Next, Trovagene will likely conduct a registrational trial of onvansertib in an all-comer castration-resistant prostate cancer patient population, since the drug has demonstrated efficacy in both AR-V7 positive and negative patients. However, androgen receptor signaling inhibitors, which are a therapeutic option for patients in this setting, don't appear to benefit patients who are AR-V7 positive. If approved, onvansertib could provide a potentially better treatment option for this molecularly defined subset of patients, who would otherwise have to resort to toxic chemotherapies.
As these studies advance, Trovagene will work closely with the FDA to design the next trials for each of these indications. The company is planning to give updates on all three trials at major medical meetings throughout the year.