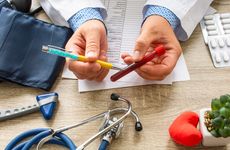 NEW YORK – A study published today in Science Translational Medicine demonstrated the feasibility of using a phenotypic response analytics platform to predict effective personalized drug combinations for patients with relapsed non-Hodgkin lymphoma.
In the study, investigators from the National University of Singapore (NUS) analyzed blood and tumor samples from 71 patients and attempted to predict which drug combinations would best control their cancers. Researchers used fresh biopsy samples from patients treated at two hospitals in Singapore and tested them against a panel of 12 drugs, then generated individualized predictions using the Quadratic Phenotypic Optimization Platform (QPOP), which startup Kyan Therapeutics wants to launch as a commercially available lab-developed test for patients in Singapore and abroad.
They were able to produce predictions for 67 of the patients with a mean turnaround time of six days. When physicians applied those recommendations to prescribe treatment for 17 patients, eight patients had partial or complete responses on the combination regimens they received. The results represent proof of concept for the use of the QPOP platform to guide treatment in patients with relapsed or refractory NHL, the researchers said.
Study author Anand Jeyasekharan, a medical oncologist specializing in lymphomas and sarcomas at the National University Hospital in Singapore, said that his team chose to test the platform's capabilities in lymphoma because there is a need for better treatments for patients who relapse on standard therapy. Consensus treatment guidelines do not offer clear recommendations for patients who relapse repeatedly, and clinical trials are not always an option.
Combination treatment approaches have been studied in this setting, but currently there is no standard approach to identifying which ones will most benefit a patient. As well, in the area of lymphoma, there is a lack of biomarkers for targeted therapies. "[Therapy] becomes empiric at some point," said Jeyasekharan. "What we are trying to address is that state where there is no clear answer from the clinical guidelines on what to do."
Jeyasekharan and Edward Chow, an associate professor of pharmacology at NUS who published a study on optimizing drug combinations in multiple myeloma in 2018, decided to explore a phenotypic approach to predicting sensitivities to combination treatments in a large cohort of patients with relapsed or refractory non-Hodgkin lymphoma.
The researchers isolated cancer cells in blood, bone marrow, or tissue biopsy samples collected from these patients and tested the activity of the cancer cells using a 348-well plate luminescent cell viability assay. There are 531,000 possible three-drug combinations for 12 drugs, and when researchers narrowed down the list to include "realistic" combinations or those that could feasibly be prescribed to patients, there were still 9,977 four-drug combinations and 35,321 five-drug combinations.
"That's still a large search space for a very small amount of primary cancer cells," said Chow. "In order to extrapolate all of that data, we use a test combination array of 155 unique combinations."
By measuring cell viability for 155 possible combinations of the 12 drugs, the algorithm was able to calculate probable results for the large number of other possible drug combinations.
The resulting phenotypic data generated via the luminescent cell viability assay is run through the QPOP platform, which ranks the treatment combinations from best to worst. From that list, researchers evaluate the available evidence on the ranked treatments and generate a report for clinicians that identifies ex vivo combinatorial and single-drug sensitivities for each patient. The entire process, from biopsy to report, takes about a week. "If we really have to, we can do it within five days," said Chow.
Jeyasekharan noted that other studies have investigated drug sensitivity in lymphoma. But looking at comprehensive drug combinations requires a large sample, more than what is routinely available through biopsy. "With the QPOP platform, we were able to [generate treatment predictions] with the standard biopsy sample, which [contains] between half a million and a million cells," he said.
The overall goal of the study was to establish the feasibility of this ex vivo approach and assess whether it could be integrated into a clinical workflow, and if the drugs suggested by the QPOP platform had evidence, such as from a Phase I trial or preclinical data, supporting their use.
In a subset of patients in the study who were out of treatment options, Jeyasekharan said there was an opportunity to explore the impact of QPOP-generated treatment recommendations. These patients, based on discussions with their physicians, decided to try the experimentally recommended combinations as off-label therapy. For this subset of patients, researchers tried as much as possible to recommend combinations that had evidence of efficacy in another type of cancer. Patients had "some pretty unusual responses" to certain combinations that would otherwise not have been tried in the lymphoma setting, said Jeyasekharan, including a few patients experiencing durable complete responses.
For example, a 71-year-old female patient with diffuse large B-cell lymphoma had relapsed after therapy with bendamustine-rituximab and R-CHOP (rituximab, cyclophosphamide, doxorubicin, vincristine, and prednisone). The QPOP platform predicted that Novartis' Afinitor (everolimus) combined with Pfizer's Ibrance (palbociclib) would be synergistic and effective. Jeyasekharan noted that Afinitor has shown single-agent activity and Ibrance has evidence of preclinical activity in B-cell lymphoma, but the two had never been tried in combination before.
The patient chose to undergo off-label treatment with 3 mg Afinitor daily and 100 mg Ibrance 21 out of 28 days. Her physician chose dosages that were about 75 percent of the dosages used to treat breast cancer patients with these drugs. (The QPOP platform doesn't indicate the appropriate doses for recommended treatments. That's left up to the physician.) The patient had a confirmed complete response after four cycles, and at the time of study publication, had progression-free survival of 23 months and was on Ibrance for maintenance.
"For a highly aggressive, relapsed DLBCL that was chemo refractory, to have a complete response to non-chemotherapeutic agents was for us very, very unusual to see," said Jeyasekharan.
Overall, out of 17 patients who tried off-label treatment with QPOP-guided therapies, five achieved a complete response, three had a partial response, and the remaining nine had stable disease. There were seven treatment-related toxicities of grade 3 or higher.
One of the more surprising findings from the study, in Jeyasekharan's view, was that some combinations were not predictable based on previously established single-agent activity. Rather, in some cases, the algorithm came up with combinations whose benefits added up to more than the sum of the parts.
Chow said the group's next step will be a clinical trial in T-cell lymphoma comparing outcomes for a group of patients on QPOP-guided therapy against how those same patients did on prior lines of treatment or against a control arm of patients receiving physician's choice of therapy. They're aiming to begin this trial next year. More broadly, Jeyasekharan and Chow would like to apply the QPOP protocol to predicting therapeutic combinations for other cancers and expand the drugs in the assay to include immunotherapy drugs.
Meanwhile, plans are already in motion to commercialize the QPOP platform. The National University of Singapore has spun out Kyan Therapeutics to lead these efforts, with Chow as a cofounder and former pharma executive Hugo Saavedra as CEO.
Chow envisions the QPOP platform becoming available as a laboratory-developed test. Saavedra said Kyan is setting up a commercial laboratory in Singapore, which will test cancer patients across Asia. The company has ambitions to offer testing to patients in other countries, too, and is cultivating partnerships that would allow it to scale up operations in the Middle East, Latin America, and the US.
And there are plans to test QPOP's capabilities in solid tumor settings. In May, the company partnered with Singapore-based Curie Oncology to launch a clinical trial involving patients with colorectal and gastric cancers. "These expansion plans will support our mission to bridge the cancer care gap by continuously expanding the validation of our platform to reach more patients around the world," said Saavedra.
It's unclear how the adoption of the QPOP platform, which can lead to off-label treatment for patients, will be impacted by recent changes within Singapore's public health system.
According to Jeyasekharan, cancer patients in the public health system previously had a monthly subsidy for cancer care, and off-label therapies could be prescribed as long as their cost fit within that subsidy.
As of this year, the public health system has transitioned to be more similar to the system in the UK or Australia, where certain drugs are subsidized for certain indications that have significant public health benefit. However, out-of-pocket payment or coverage by private insurance for the off-label therapies is "theoretically doable," Jeyasekharan said.
He also sees a potential benefit for patients that don't have access to newer, more expensive drugs or to clinical trials. "Our hope is that we can gain a bit more experience with this and also provide patients here certain options by bringing together combinations of older drugs that may be applicable to them," Jeyasekharan said.