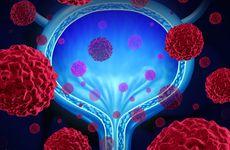 NEW YORK – It's been three years since the US Food and Drug Administration approved Janssen's Balversa (erdafitinib) for patients with advanced bladder tumors harboring FGFR3 or FGFR2 gene alterations, yet a recent analysis shows the targeted therapy's uptake has been extremely low.
In a retrospective analysis published last week in JAMA Oncology, researchers from the University of Pennsylvania found that only 45 percent of 761 previously treated urothelial cancer patients in Flatiron Health's real-world database had been tested for FGFR alterations. The researchers retrospectively analyzed patient data from 2016 until mid-2021.
The low biomarker testing rate wasn't the only reason researchers cited for the low Balversa uptake, though. Among the patients who received biomarker testing and were positive for FGFR alterations, only 42.3 percent went on to receive the targeted therapy.
"We anticipated that there would be rapid uptake of the drug in eligible patients given enthusiasm for precision medicine and the drug's efficacy in a Phase II study," said Vivek Nimgaonkar, a graduate associate with the Penn Center for Precision Medicine and one of the authors on the study. "We were surprised to discover that less than half of those with susceptible alterations received erdafitinib."
The FDA granted Balversa accelerated approval in 2019 for previously treated, advanced bladder cancer based on a Phase II study showing that it effectively shrunk tumors in 40 percent of patients with FGFR2/3 alterations, including mutations and fusions. The agency approved Qiagen's Therascreen FGFR RGQ RT-PCR Kit as a companion diagnostic to identify eligible patients for Balversa. There are also next-generation sequencing panel tests on the market that can detect FGFR2/3 alterations.
To contextualize the low uptake, Nimgaonkar and fellow UPenn researchers, including co-lead authors Erica Carpenter, director of the Circulating Tumor Material Laboratory at UPenn, and Ronac Mamtani, an assistant professor at UPenn, compared the rates of advanced bladder cancer patients who received Genentech's immune checkpoint inhibitor Tecentriq (atezolizumab) following its accelerated approval in 2016. Notably, the immunotherapy's efficacy in this patient population was later called into question, and Genentech voluntarily withdrew its accelerated approval application in 2021 — toward the end of the real-world data analysis period — when the drug did not end up improving overall survival in confirmatory trials.
Balversa's accelerated approval in 2019 was based on response rate in a single-arm trial, and not based on an overall survival advantage, which could be impacting its uptake. However, Tecentriq was also granted accelerated approval without overall survival data and, according to the real-world data analysis, its uptake was much swifter than Balversa's within six months of its accelerated approval in the second-line setting. Close to three-quarters of eligible bladder cancer patients received that drug in the half-year after its approval, compared to less than half of eligible patients receiving the targeted treatment.
While Nimgaonkar emphasized that the UPenn analysis wasn't designed to get at the root causes of why Balversa uptake was so much lower than Tecentriq's, he suggested that the lack of biomarker testing required to determine treatment eligibility, as well as its more acceptable toxicity profile, may have been at play.
"There are significant side effects associated with erdafitinib, and they are unique," he said, noting side effects such as blurred vision and rashes.
There are financial toxicities as well. According to Nimgaonkar and colleagues, Balversa costs over $20,000 per month, presenting a significant barrier to patients despite the fact that Janssen offers financial assistance programs. According to published reports from when Tecentriq was available for bladder cancer, the immunotherapy cost around $12,500 per month. The study authors were unwilling to comment on how willing insurers would be to cover Balversa and FGFR biomarker testing. However, patients' access to biomarker-informed treatments can be limited by payors' reluctance to cover large NGS tumor profiling panels that are increasingly used for personalizing care.
Despite these barriers, Nimgaonkar pointed out that the real-world overall survival rates among patients treated with Balversa have mirrored that of the Phase II study population, further showing its benefit for these patients. In the clinical trial that led to the drug's approval, the median overall survival was 10.5 months compared to 8.97 months for those who received Balversa in the real-world database, which was not a statistically significant difference. This isn't something that can be said of every drug, he added; often, the real-world survival rates are worse than those seen in clinical trials.
"This underscores how surprising these findings [showing low uptake] are since it suggests that the drug is delivering similar efficacy to that seen in the clinical trial that motivated FDA approval," he said.
Biomarker testing access
While the authors suspect that adverse events, toxicities, and the lack of Phase III data might be playing into the low uptake among eligible patients, there are further barriers yet when it comes to identifying eligible patients in the first place.
The authors cited limited awareness, limited interpretability of test results, and concerns surrounding test turnaround times as factors that may be playing into low FGFR biomarker testing rates. Tissue insufficiency, which would preclude biomarker testing, may play a role as well, although the authors were quick to note that liquid biopsies were used to test about a fifth of patients for FGFR biomarkers in the Flatiron Health database, and that this blood-based alternative could at least help address tissue-testing barriers, if validated properly.
"Interestingly, in this study, we found that blood-based testing for FGFR alterations successfully identified several FGFR alterations when the tissue testing did not," noted Carpenter. "This suggests that blood-based testing could be used to augment tissue-based testing, particularly in situations when tissue-based testing is limited by a lack of tissue or an inability to access archival tissue."
Going forward, she said, future studies should investigate the concordance between blood-based testing and tissue testing specifically for FGFR alterations in bladder cancer patients. In the meantime, others in the field, including those at Ohio State University Comprehensive Cancer Center-James, have been refining the use of liquid biopsies for detecting FGFR fusions.
The treatment landscape for advanced bladder cancer has undergone dynamic changes in recent years, with immunotherapy approvals and withdrawals playing into larger concerns about the FDA's accelerated approval program. Accordingly, the researchers at Penn suspect confirmatory Phase III data for Balversa could go a long way in helping to improve its uptake.
Further studies could also help shed light on the best sequence of treatments, since yet another non-chemotherapy option, Seagen and Astellas' antibody-drug conjugate Padcev (enfortumab) is also approved for advanced bladder cancer after first-line immunotherapy, and first-line Tecentriq can be given to certain platinum ineligible patients. As such, the best place for Balversa in the sequence of treatments may not be clear for many oncologists.
Going forward, the researchers hope to explore outcomes differences between patients who had FGFR biomarker testing and got Balversa, and those who got other treatments. In the present analysis, the researchers didn't look into the impact of access disparities by demographics, socioeconomic status, and patients' treatment setting, but they hope to in the future.