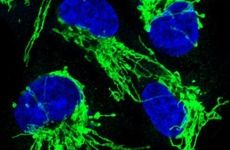 NEW YORK – Trovagene has begun enrolling patients into the Phase Ib/II trial of onvansertib evaluating the investigational PLK1 inhibitor as a treatment for KRAS-mutated metastatic colorectal cancer.
In the 44-patient study, onvansertib will be studied in combination with bevacizumab (Genentech's Avastin) and FOLFIRI in the second-line metastatic colorectal cancer setting. The Phase Ib portion of the study will establish the maximum tolerated dose and evaluate the safety of the drug. In the Phase II portion, researchers will track the objective response rate patients have to the onvansertib regimen.
Patients will be enrolled at the University of Southern California's Norris Comprehensive Cancer Center, Hoag Cancer Center, and the Mayo Clinic. They will have to have a KRAS mutation driving their cancer and have failed or become intolerant to FOLFOX.
Approximately 50 percent of colorectal cancer patients harbor a mutation in genes in the RAS pathway. Metastatic colorectal cancer patients with KRAS mutations tend to have poor prognosis, particularly in the second-line setting.
"It is well-recognized that there is a significant medical need for better treatment options for KRAS-mutated gastrointestinal cancers," Heinz-Josef Lenz, professor of medicine at USC's Keck School of Medicine and one of the leaders of the study, said in a statement. He noted that preclinical studies have shown that tumor cells characterized by KRAS mutations are more likely to die when exposed to onvansertib.
Earlier this year, Trovagene announced that PoC Capital would fund the clinical development of onvansertib. The company submitted an investigational new drug application with the US Food and Drug Administration in December 2018, which the agency approved, allowing the company to start studying the drug in patients.