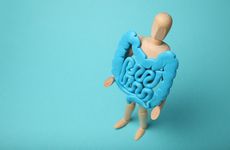 NEW YORK – On Monday, the US Food and Drug Administration approved the anti-PD-1 checkpoint inhibitor pembrolizumab (Merck's Keytruda) as a first-line treatment for microsatellite instability-high (MSI-H) or mismatch repair deficient (dMMR) metastatic colorectal cancer patients.
Approximately 5 percent of patients with metastatic colorectal cancer have MSI-H or dMMR tumors. These patients have improperly functioning DNA repair systems within their cancer cells.
Pembrolizumab is now the first immunotherapy approved as a monotherapy, first-line option for this patient population, without the addition of chemotherapy.
The FDA approved pembrolizumab in 2017 for patients with refractory solid tumors that were MSI-H or dMMR, regardless of their cancer histology. In colorectal cancer specifically, the drug is also FDA-approved for metastatic or unresectable colorectal cancer patients who are MSI-H or dMMR and who have progressed after chemotherapy treatment with a fluoropyrimidine, oxaliplatin, and irinotecan.
The current approval is based on the results of a randomized 307-patient trial comparing pembrolizumab to chemotherapy in the first-line setting for MSI-H metastatic colorectal cancer. 
In the Merck-sponsored Keynote-177 trial, metastatic MSI-H colorectal cancer patients who received pembrolizumab lived on average twice as long without their disease progressing compared to those who received the investigators' choice of chemotherapy alone or a chemotherapy-based regimen that added bevacizumab (Genentech's Avastin) or cetuximab (Eli Lilly's Erbitux). Median progression-free survival was 16.5 months in the patients who received pembrolizumab and 8.2 months in patients who received the standard of care.
Among the patients who responded to treatment with pembrolizumab, 43 percent experienced a duration of response lasting two years or longer.
Additionally, according to data from the trial presented at the American Society of Clinical Oncology's virtual annual meeting in May, pembrolizumab was "significantly safer" in this population than the chemotherapy-containing regimens. Grade 3 or higher toxicities occurred in 22 percent of patients receiving pembrolizumab versus 66 percent in the comparator arm.
"Metastatic colorectal cancer is a serious and life-threatening disease with a poor prognosis. Available current therapy with chemotherapy combinations and other biologics are associated with substantial toxicity," Richard Pazdur, director of the FDA's Oncology Center of Excellence, said in a statement. "Having a non-chemotherapy option available for selected patients is a noteworthy paradigm shift in treatment."