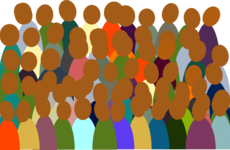 NEW YORK – Despite the potential cancer detection and treatment benefits of identifying individuals at risk of hereditary breast and ovarian cancer (HBOC), many individuals who meet National Comprehensive Cancer Network (NCCN) guidelines for testing still aren't receiving it.
And for patients from understudied, non-European populations, access to testing is just the start: those individuals may also contend with unappreciated genetic contributors to cancer risk, more frequent variants of uncertain significance and other potential barriers to appropriate testing and interpretation.
These are just some of the issues that a Washington University School of Medicine team set out to address in a new study of germline cancer risk in African American women with breast cancer from one large urban center. In a paper published online this month in Breast Cancer Research and Treatment, the investigators documented the number — and nature — of deleterious mutations in known cancer contributors in hundreds of patients who did or did not meet current NCCN testing criteria.
In particular, the investigators set out to compare the spectrum of HBOC gene mutations in African Americans to those reported previously for Caucasian individuals, while taking a look at the effectiveness of current testing guidelines and access in the African American patients, explained Foluso Ademuyiwa, a medical oncologist and oncology researcher at Washington University School of Medicine.
She and her colleagues used a Color panel to profile 30 HBOC-related genes in 250 African American women with breast cancer from the St. Louis metropolitan area — patients enrolled between early 2016 and the spring of 2018 at the Siteman Cancer Center, through local breast cancer support groups, or by word of mouth. Patients received genetic counseling through Color.
"These patients already had a history of breast cancer, and essentially all of them had already completed their treatment," Ademuyiwa said. "Some of them were known to have mutations."
Across the full patient cohort, the team saw deleterious germline mutations in 8 percent of patients, on par with germline cancer risk rates reported in breast cancer patients from other populations, Ademuyiwa noted. The most commonly mutated gene was BRCA2, which was affected by 40 percent of the mutations uncovered in the study.
"BRCA2 has been in the literature as being a little bit more [frequently mutated] in African Americans, which we saw," she said.  
Risky HBOC gene changes turned up in 17 of the breast cancer patients who met testing criteria. Even so, the researchers cautioned that more than 40 percent of individuals who were eligible for HBOC testing had not been offered it as part of their standard of care, despite the widespread insurance coverage in the patient group.
"[R]esults from this study indicate that a substantial proportion of African American breast cancer patients are not undergoing genetic testing even when eligible, leading to a lost opportunity for individualized management, and cascade testing for their relatives," the authors wrote.
On the other hand, their research also suggests that based on current NCCN guidelines, a significant portion of the African American population harboring cancer predisposition mutations remain unidentified. The team tracked down deleterious HBOC gene mutations in three of the 63 African American breast cancer patients who did not meet existing NCCN testing guidance, representing 5 percent of that patient subpopulation.
"Five percent is quite a big number, considering the population of breast cancer patients to start with," Ademuyiwa said. "This indicates that this 5 percent are not going to have the benefits of more personalized therapy that we are doing for those patients who have a known deleterious mutation, suggesting a big missed opportunity."
She added that that treatments tailored to a patient's germline or somatic mutation profiles "do lead to saved lives."
For example, PARP inhibitor treatments are finding favor for treating advanced or metastatic breast cancers and other advanced cancers that occur in individuals with BRCA1/2 germline mutations. Consequently, it is usually straightforward to secure coverage for metastatic breast cancer patient HBOC testing, according to Ademuyiwa, who said such genetic tests are typically reimbursed without issue in her experience.
But it is often difficult to do HBOC testing in earlier-stage cancer patients outside of the clinical trial setting, she explained, because of the price tag associated with gene panel testing, limitations in insurance reimbursement, and a lack of patient or provider awareness regarding the potential benefits of testing. 
The study is not the first to find cancer susceptibility variants in individuals beyond the scope of NCCN's genetic testing recommendations. In a paper published in the Journal of Molecular Diagnostics last month, for example, researchers from Color presented results for almost 23,200 individuals who received gene panel testing for hereditary cancer risk, documenting pathogenic variants in 8.2 percent of individuals who did not meet established testing criteria.
The clinical characteristics of these breast cancer cases lined up with what has been described for African American breast cancer patients in the past. In particular, the women tended to be slightly younger-than-usual on average when diagnosed with cancer, Ademuyiwa noted. That was the case across the cohort, but was especially true for women carrying mutations deemed deleterious in one or more of genes from the panel.
In African American patients with germline mutations in one or more of the HBOC genes considered, breast cancer was diagnosed when the individuals were 47.7 years old, on average. The age of diagnosis rose slightly to just shy of 54 years old in women without a detectable HBOC mutation. Overall, more than one-third of the African American participants had triple-negative forms of breast cancer, lacking significant estrogen receptor, progesterone receptor, and HER2 expression.
Perhaps not surprisingly, given the under-representation of non-Europeans in cancer- and non-cancer-related genetic studies, the African American women in the study had a significant number of variants of uncertain significance, which await even larger studies, or further functional and in silico analysis, to tease out their potential contributions to cancer, if any.
"Assuming we had a lot of data on a lot of African Americans, these variants may be classified as deleterious or non-deleterious," Ademuyiwa said. "But it's really a function of lack of data that we're seeing a lot of these VUS's."
For their part, she and her colleagues intend to continue digging into the data for the 250 African American participants from the current study to look at how germline risk variants found prior to treatment may have influenced patient care, explore cascade testing uptake in family members, and so on.
Ademuyiwa noted that the team has also applied for funding to study even larger African American breast cancer patient populations to see if findings from the St. Louis area are generalizable to African Americans living in other parts of the US.
"We'd like to embark on a study that would capture most of the US to really answer the question in a more definitive fashion," she said.
In the meantime, she and her co-authors argued that genetic testing on all individuals with breast cancer would be "simpler" and could potentially "help close the racial gap and lead to increased knowledge of African American breast cancer genetics and improved clinical outcomes for all breast cancer patients and their family members."
That appeal is in line with the American Society of Breast Surgeons' recommendation earlier this year that all individuals with a history of breast cancer receive HBOC testing, but is at odds with more measured NCCN recommendations.
Mary Daly, a clinical genetics researcher at the Fox Chase Cancer Center and Chair of the NCCN Guidelines Panel for Genetic/Familial High-Risk Assessment: Breast and Ovarian, explained that representatives from NCCN routinely review the literature to determine whether there is enough evidence to prompt changes to genetic test guidelines.
"There has been a lot of literature lately because of all these newer genes that are included on the gene panels," Daly said. "We're still having to learn a lot about the cancers associated with these newer genes, how common they are, how highly penetrant they are, and what management strategies might be recommended."
Though the team is still working on this year's review, Daly said it is unlikely that we'll see any population- or ethnicity-related HBOC testing guidance, beyond existing recommendations for individuals with Ashkenazi Jewish ancestry, who are at elevated risk of BRCA1/2 mutations.
"The prevalence of mutations in African Americans is very similar to that in Caucasians," she said, "so I'm not foreseeing any need to make the change in that."
It is also not always clear whether a pathogenic mutation picked up by panel testing is actually related to an individual's cancer, Daly said. And the NCCN remains cautious about expanding testing guidance beyond what is supported by the available evidence, particularly since reimbursement and other challenges already make it difficult to ensure access to HBOC testing for currently eligible patients.
"The big problem is getting the people who do meet [NCCN] criteria tested," she said, noting that many patients on Medicaid are not being reimbursed for testing, while Medicare typically covers testing only after an individual has already developed cancer.
"A lot of the inequality in testing is related to a lack of good insurance," Daly suggested. "It's probably not the only reason, but it's a big one."
Ademuyiwa, too, suspects insurance coverage and the cost of panel testing may be contributing to a lack of testing in eligible patients documented in the current study, along with education and awareness issues on the part of patients, their family members, and physicians.
"There are a number of patients who, of course, refuse to undergo testing for a variety of reasons," she said. "I think more education, awareness, and access to care are huge."